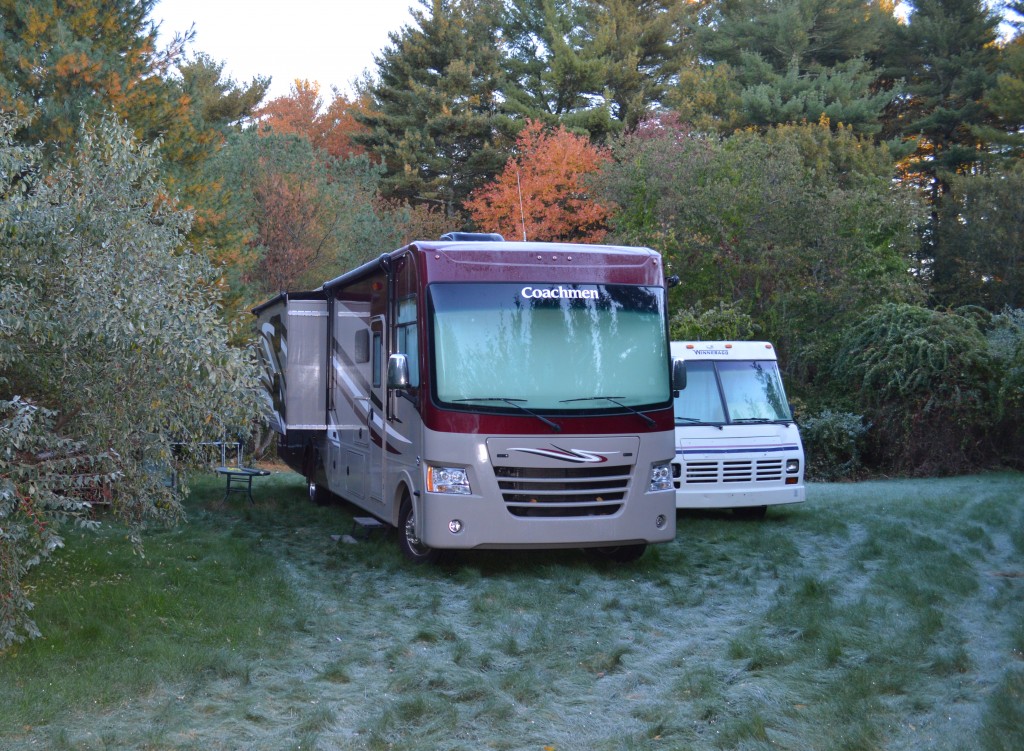 We've settled into our friend's backyard for September and I finally have a chance to catch up a bit! When we drove up I felt a great sense of accomplishment as I realized we'd made a complete loop around our country. We plan to do this at least two more times, perhaps hitting Canada in a year.
I'm learning so much through this adventure and can tell the children are picking up a lot, too. Early on, I realized that the names of the states were becoming a bit of a jumbled mess, so we pull out a giant map and trace our path periodically (I probably should do so more often). We'll cuddle and talk about the highlights of the various locations.
I can tell you that my memories of Chicago won't be what I thought they'd be…
We'd been looking forward to visiting the Windy City for years. Long ago I'd played in a chess tournament there and loved the architecture and grandeur of the Second City. I couldn't wait to walk the streets of the City by the Lake again.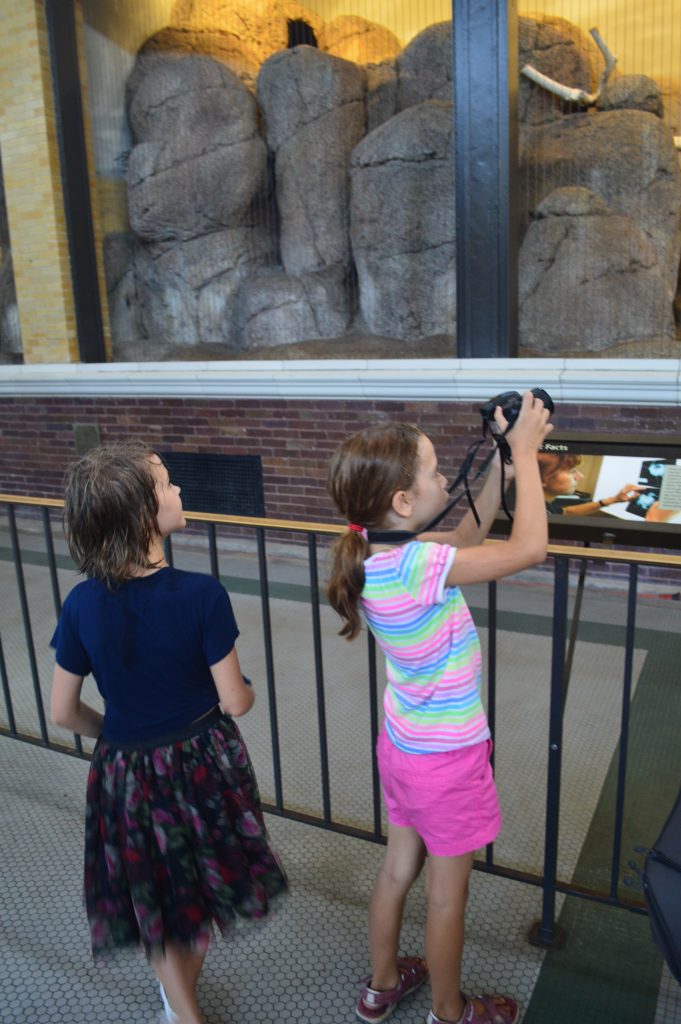 The trip started with a visit to some wonderful friends from Clearwater, who happened to be in the area. The kids were thrilled to hang out with their old buddies, while I caught up with their mom. We visited the city zoo, which was free and lovely. We chose public transportation, because the children love buses and trains. So, it was worth the trouble and expense.
However, the next day we decided to try taking the car into the city. I wanted to show the children the Married with Children Fountain (some call it Buckingham Fountain), because it's so impressive.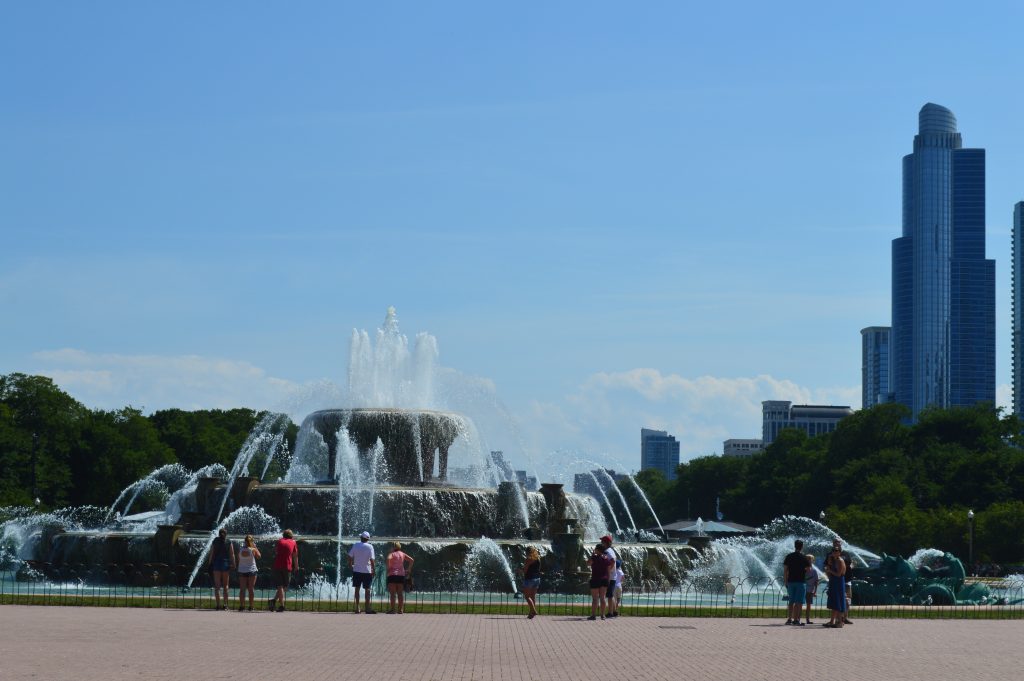 So, we had the bright idea to park in front for 30 minutes and drive to the next location. We figured we could avoid paying a large parking fee that way (the first hour can be twenty dollars in some lots).
There were various signs informing us of the rules, so we found a spot and dutifully paid the $3.50 for 30 minutes. I grumbled at the cost, but couldn't think of a better solution. We walked around the little park and admired the fountain and made it back within twenty-eight minutes.
"Where's the car?"
We walked up and down the street looking for it, but couldn't find it.
"Was it stolen?"
Obviously, it couldn't have been towed. We'd read all the signs and paid the fee.
Oh, no, my purse was in the trunk…
We saw a meter maid, who gave us a number to call in case it was towed. Given the choice of it being stolen or towed, I was rooting for towed. Well, I fished my wish. After calling, we were told our car was sitting a half mile away at an impound station. We walked over to it, stopping off to see the legendary Bean (otherwise known as Cloud Gate) and discovered a little shabby office underneath a multi-level highway structure.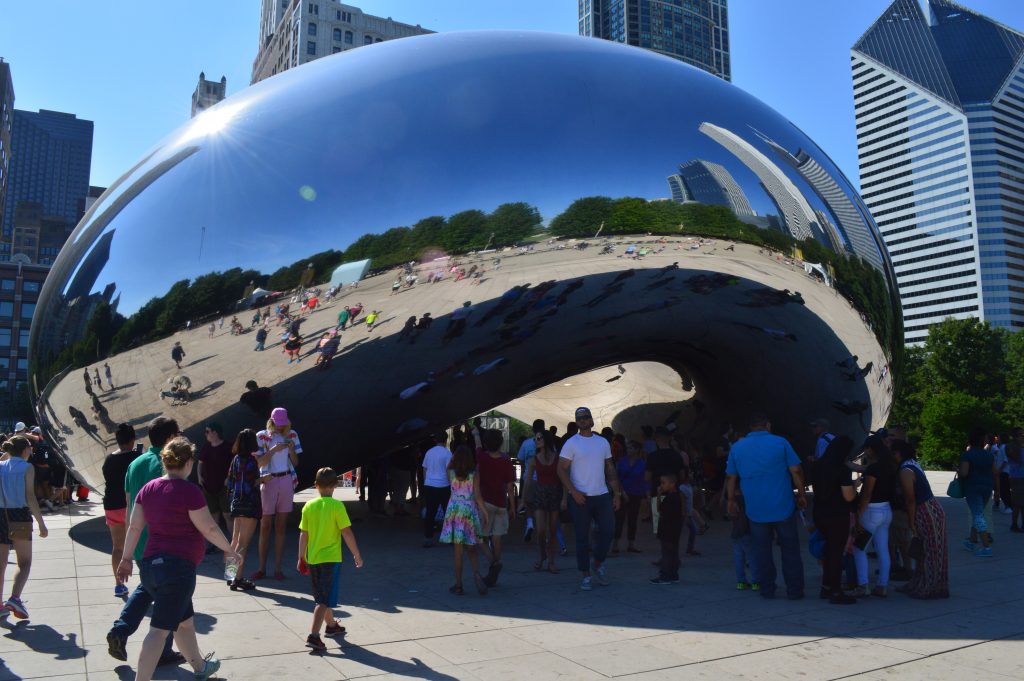 My best guess is that a tow truck was waiting, ready to pounce. Looking back, we did miss one sign stating that we couldn't park in the spot we remembered parking in during certain hours.
Now you might think that the city officials would spot the ticket on the dashboard stating we'd paid $3.50 for 30 minutes and realize that this family might have made an honest mistake, but that wasn't the case. And any thought I'd had of explaining our error went out the window when I saw the line of people at the impound lot all trying to explain their situation.
And there were rules. You couldn't use a credit card if you weren't the owner of the car. They made exceptions for the spouse IF they had a valid marriage certificate with them. Otherwise you needed $170 in cash. It's a good thing that everyone carries their marriage certs with them wherever they go!
And what if you didn't have the $170 required… (fortunately we did.)
Oh, and we also received a parking ticket ON TOP of the fee…
Once we got our car back we sped away from the City on the Make at the posted speed limit.
Sadly, I'm afraid that Chicago no longer holds the same charm for me.