Sorry that it has been a long time since I've blogged. There's been a lot going on and I kind of got sidetracked. I'll try not to let that happen again.
I'd like to talk about where I've been in the last eight months. We left Yellowstone and headed to Mount Rushmore. When we got there, we went to go see the four faces in the mountain. It was kind of weird, but I was really impressed that they built four faces into a side of a mountain. It really shows what we can do if we want to!
While walking around the park, I saw a really funny sign which said…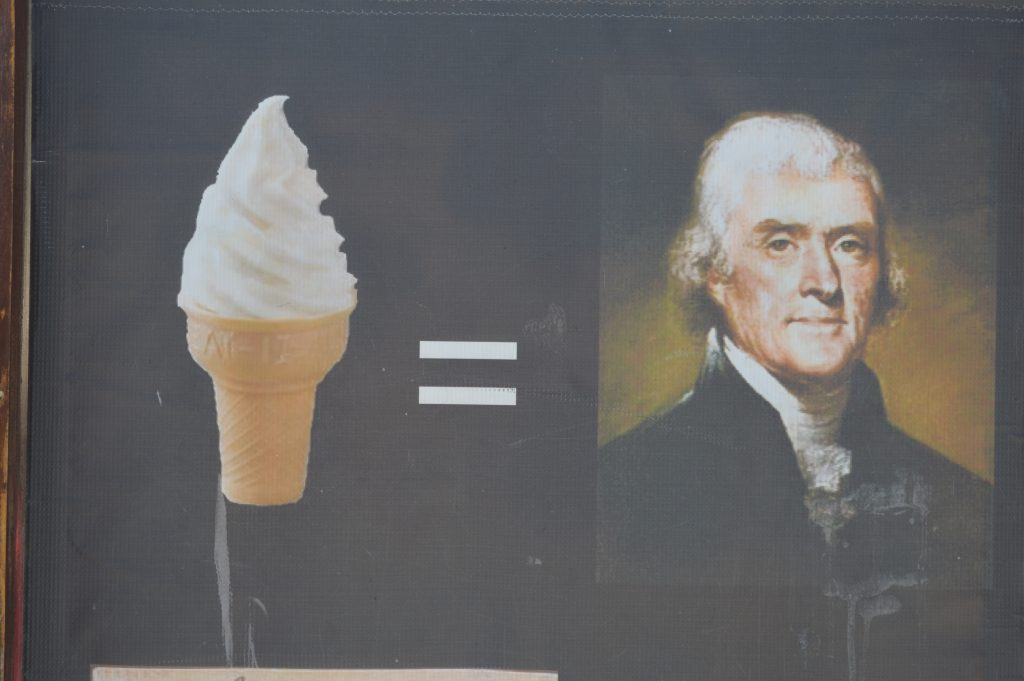 We laughed and then looked for an explanation on the sign, but all it showed was Thomas Jefferson equals ice cream. I found out it means that Jefferson brought ice cream to America!
Next we headed to Chicago to go see some good friends. While we were there we went by train and bus to the zoo. I really liked the train, because it went through the highway and it was rush hour when we were going. We could see the cars all stopped up as we whizzed by on the train! After getting to the station we walked to the bus and took a bus for the rest of the trip. It took about 45 minutes or so. Once we got to the zoo, we saw a bunch of really cool animals!
Then we headed to Niagara Falls where we saw the great water falls. It was amazing! Tons and tons of water falling every second. We saw tour boats disappear into the mist and coming back out. All the people were soaking wet. I could see them glimmer when they came out.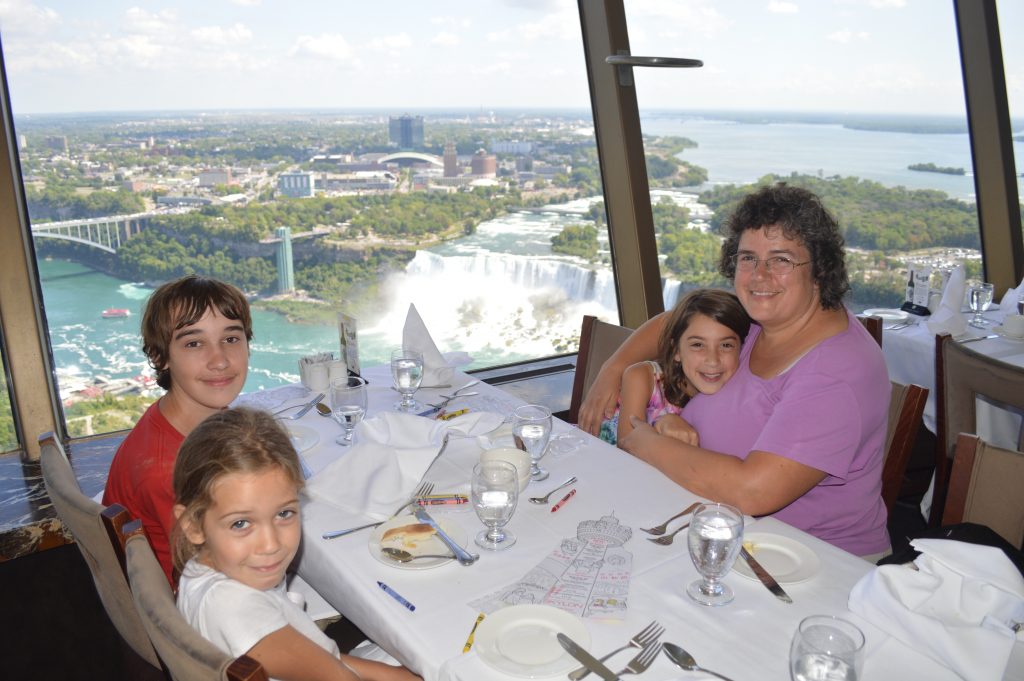 We also ate lunch there in a giant rotating lunch tower. The food tasted really good as we rotated and saw a perfect view of the city and Niagara Falls.
Canada was the first new country for me. It looked similar to the United States, because it was bordering it, but never-the-less it was still a new country. All the license plates were different and all the money was way different.
After that, we headed to Mass to see some other good friends. We spent the days homeschooling and playing with our friends. We also went to my uncle's wedding! I was an usher.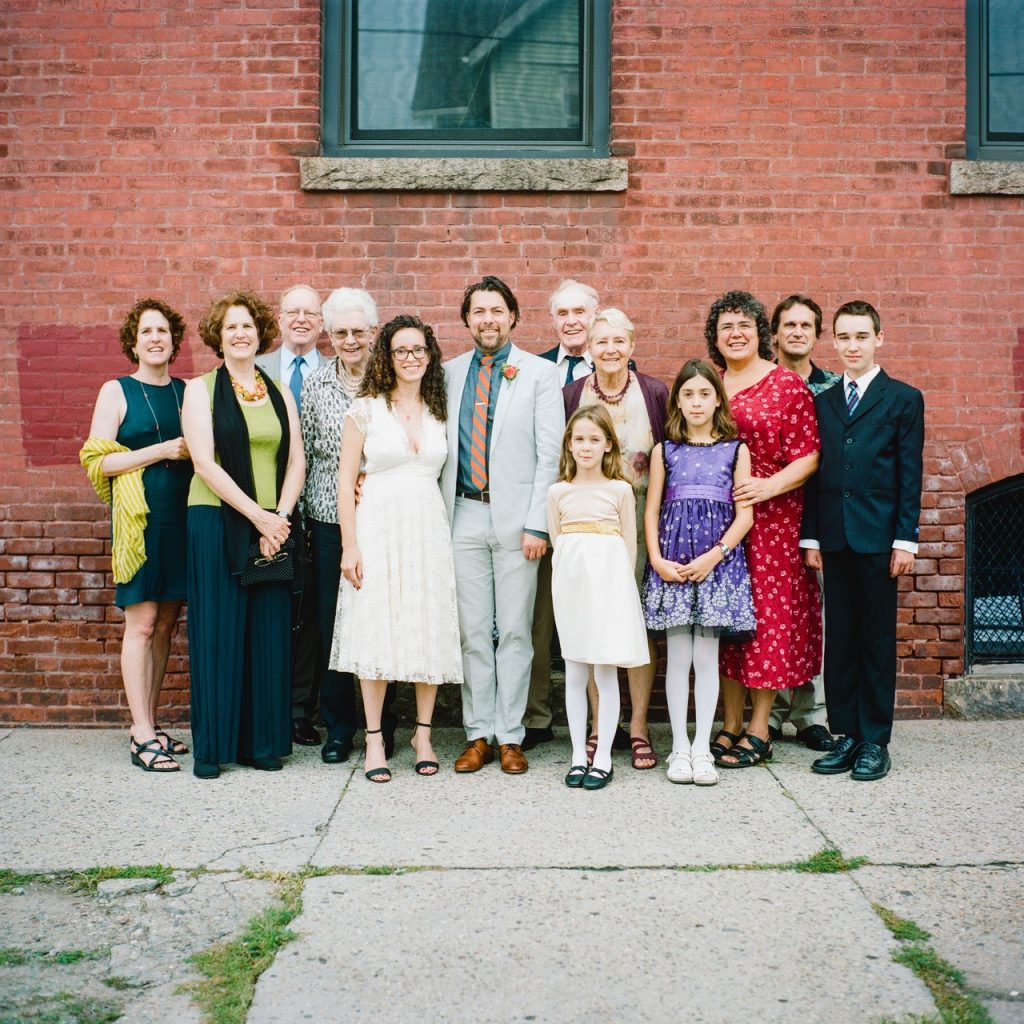 As being an usher I welcomed everyone and helped them be seated. It was fun! After the wedding we all congratulated my uncle and new aunt. Then we went up to the party room where there was a bowling area and snacks! That was also fun. I played a game with some of the men there. Then we were called to the dining room where we ate really good food. After eating everyone danced. It was my first time dancing and it was amazing! I liked the music and had fun dancing around with everyone there. I got to know a lot of people. A few even told me that I was a good dancer, which felt great.
In the next blog article, I'll be going over a ton more about the trip. I'll talk about what I saw in DC, snow, Florida and Scouting! I'll try to get that to you in a week or sooner!