We've almost traveled all the way around the USA once! Amazing isn't it? In one month, it will mark our one year RV anniversary. Whoo hoo!
I'd written a lot about our travails in Hurricane, but I forgot to mention one little thing. At the end of the Riverwalk at Zion, there was a spot where people would build rock sculptures. I thought it was such a cool tradition that I just had to create one.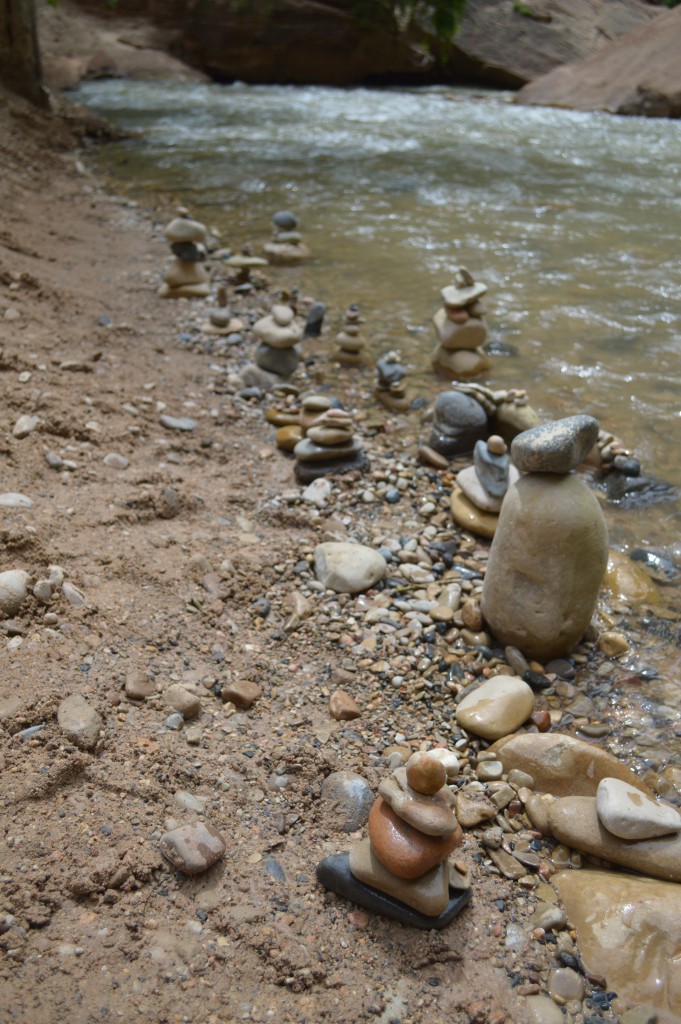 (Mine is in the foreground.)
After we left Hurricane, we barreled north to Salt Lake City, eager to escape the heat. We stayed with a lovely family for a few days and enjoyed the area tremendously. If you ever go, please visit Antelope Island. One of the highlights for me was dipping into the great salt lake. It was so invigorating!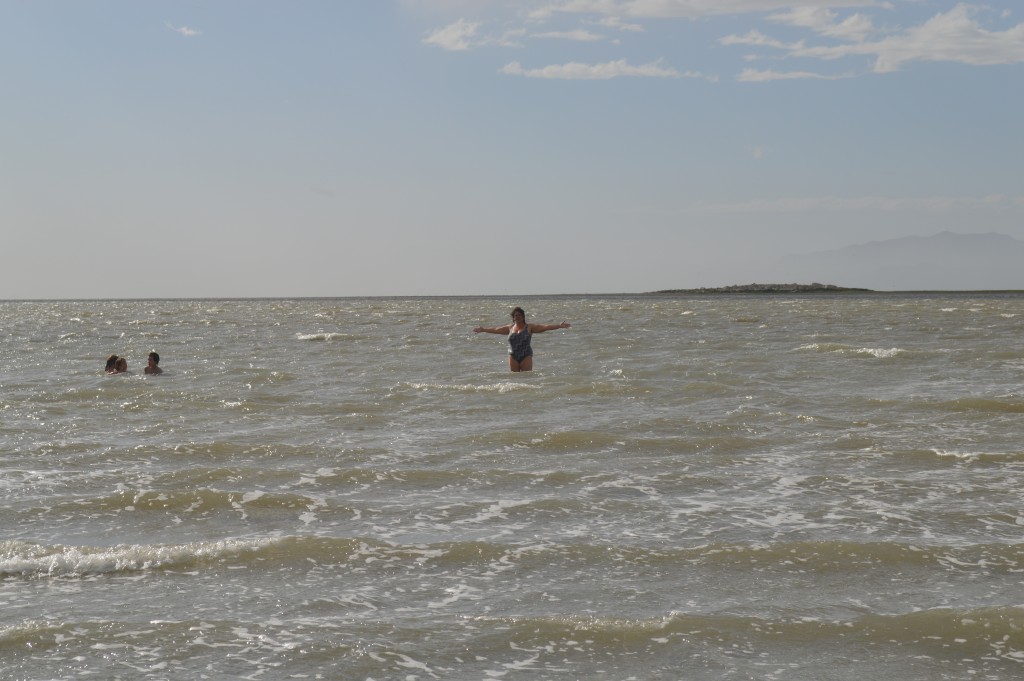 Plus we found an amazing herd of wild buffalo.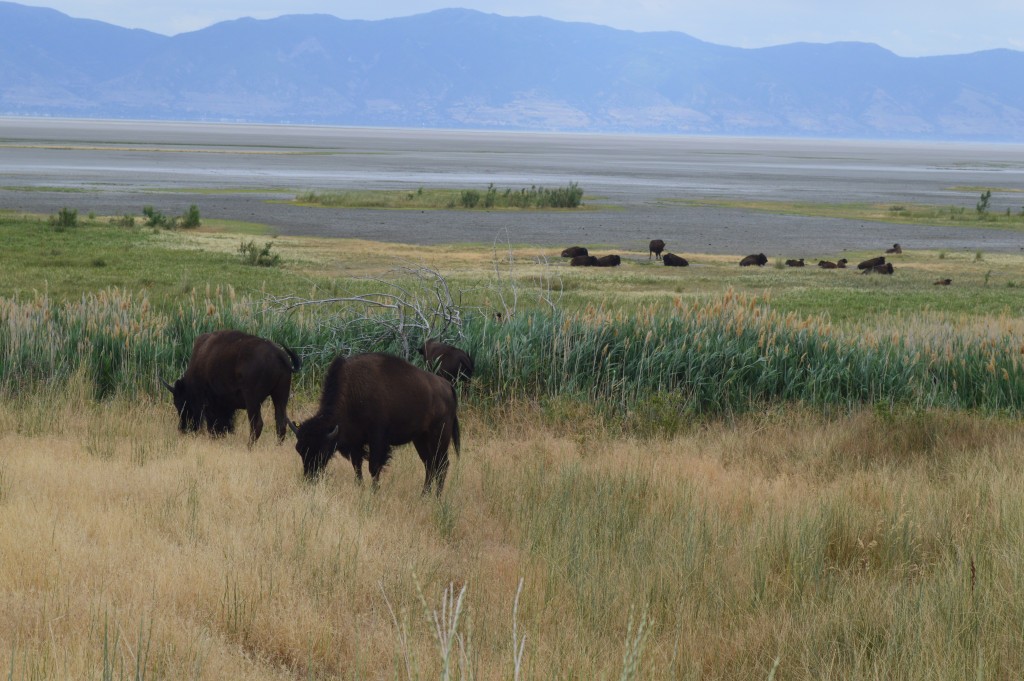 Next we stayed outside Yellowstone at a great spot in a little town called Island Park, Idaho. This was one of the nicest spots we'd ever found through Freecampsites.net. It was up on a hill overlooking a beautiful lake. The only problem we encountered were the roving herds of cows who would chew on our electrical cords at night. Not sure why…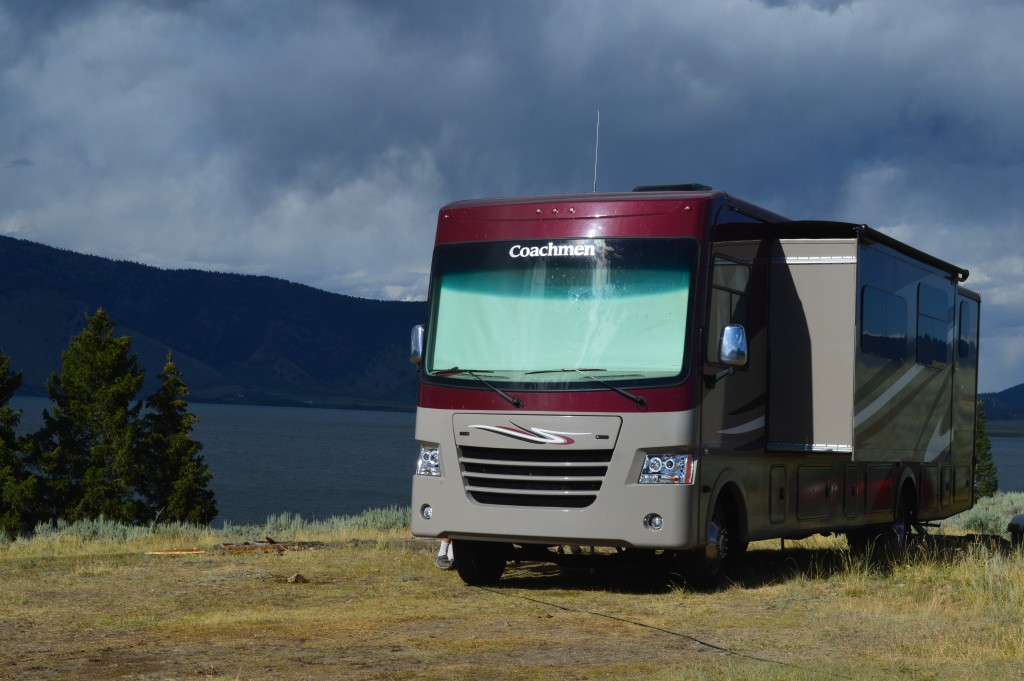 Yellowstone was incredible! I'd never seen anything like it. The park was ginormous (it takes two full days to drive around and really see everything). Yellowstone has the most diverse landscapes!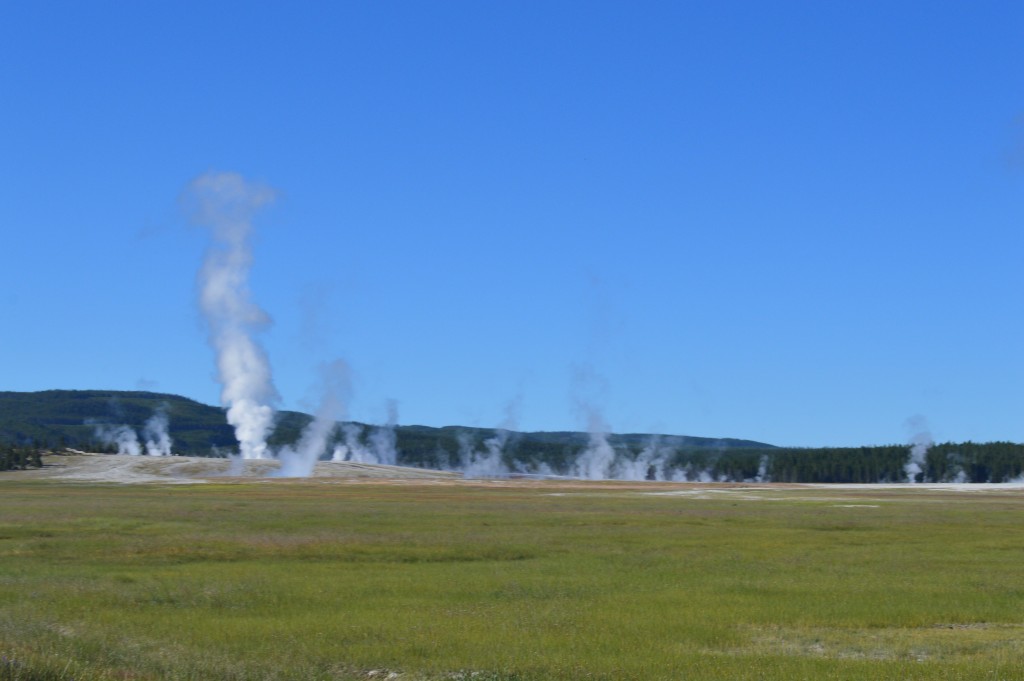 I knew I was in a different place when we started seeing the steam vents from the supervolcano pop up all over. Old Faithful was amazing of course and we enjoyed all the various Junior Ranger activities. They even had a special science one, entirely geared to answer the question, "Is Yellowstone still an active supervolcano?" using the scientific method. Since Camille and I had been delving into the scientific method, I was overjoyed to give her such a good example. While Cole and Camille worked on their project, Serena photographed the park extensively.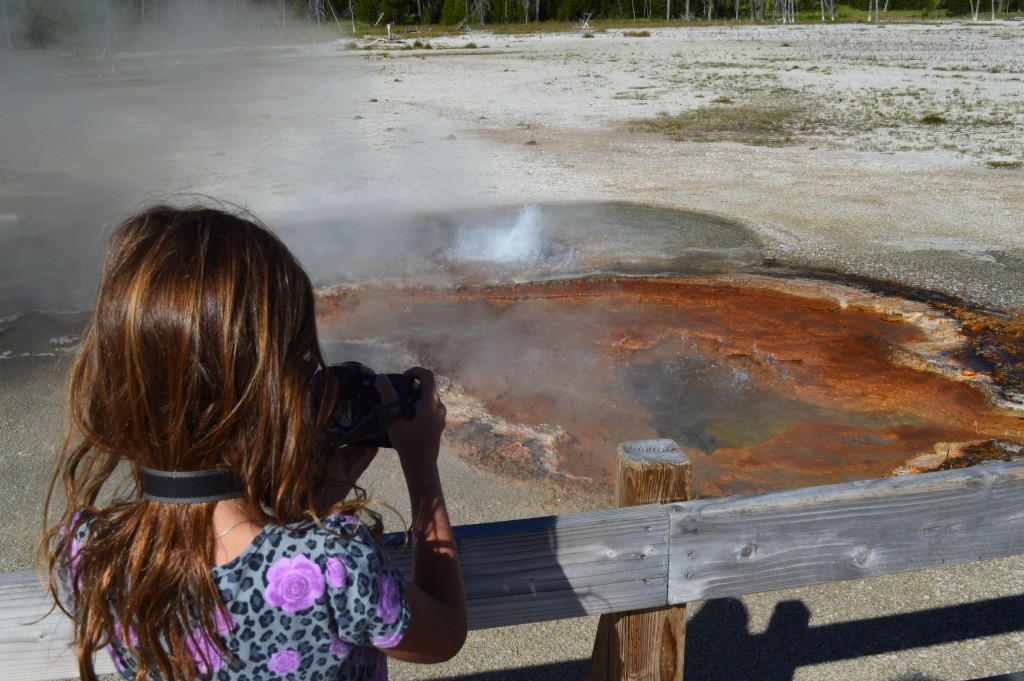 Interestingly enough, Cole and Camille each had a different hypothesis! It was fun to watch them record data and come to their own conclusions. In the end they both agreed that it was and reluctantly returned the temperature gun to the Ranger station when they were done.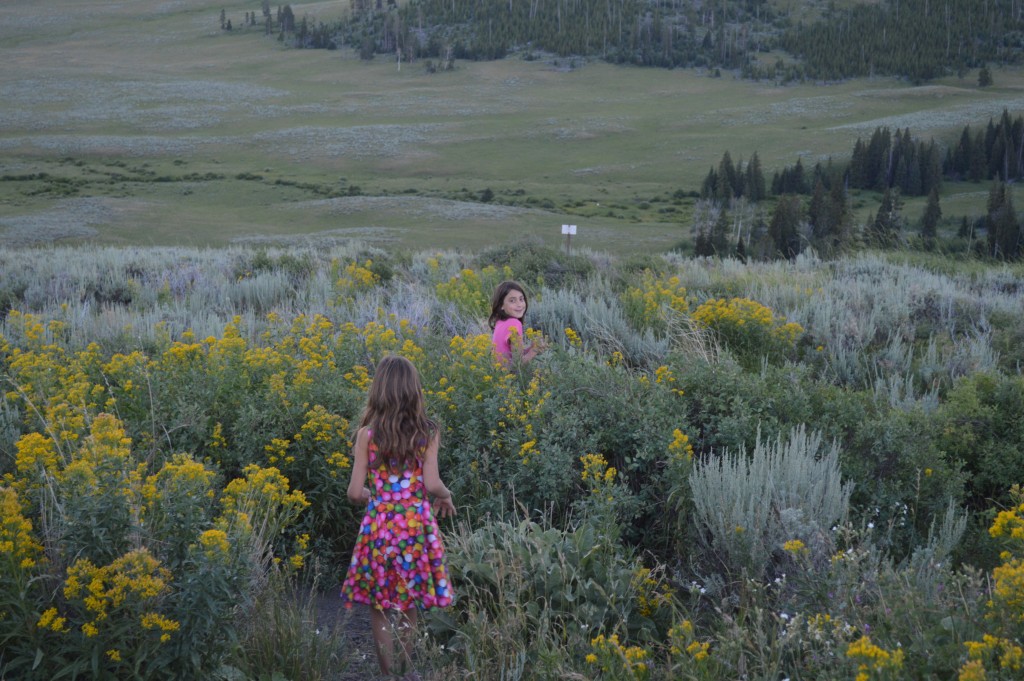 Yellowstone was so incredibly beautiful and diverse! We really loved this park. And at dusk we saw our first wild black bear with her cub (at a distance)!