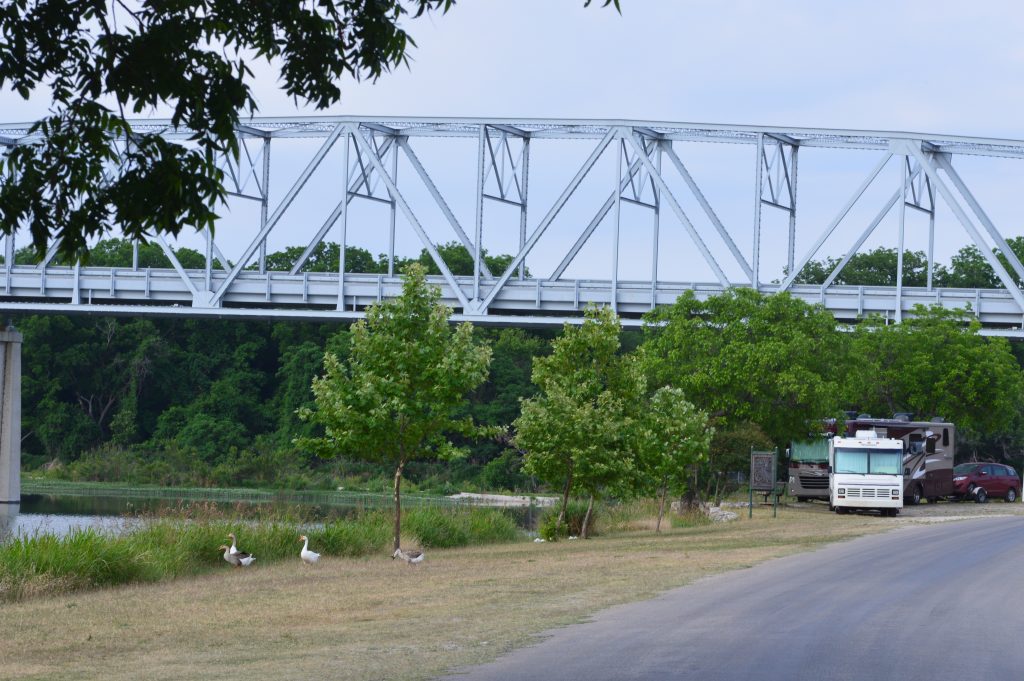 We went to a place by the side of a beautiful river, in Junction, Texas. We were boondocking. In case you don't know what boondocking is, it's when you go without electricity and you're not hooked up to water or a dump. Boondocking is fun, but you have to be prepared for it. So your tanks have to be full and your battery has to be charged and you need to dump the gray and black water before you arrive.
We boondocked a lot all over the country over the last two years, but we had to do it for shorter amounts of time. And if the batteries got too low, we had to turn the generator on, which is powered by the gas in the tank.
Not anymore!
We got solar panels, so now whenever the sun is shining (it has to or the world will die) it recharges our battery. It's an all day service.
Anyway, back to the spot. I went outside one time and there were a whole bunch of geese and three ducks.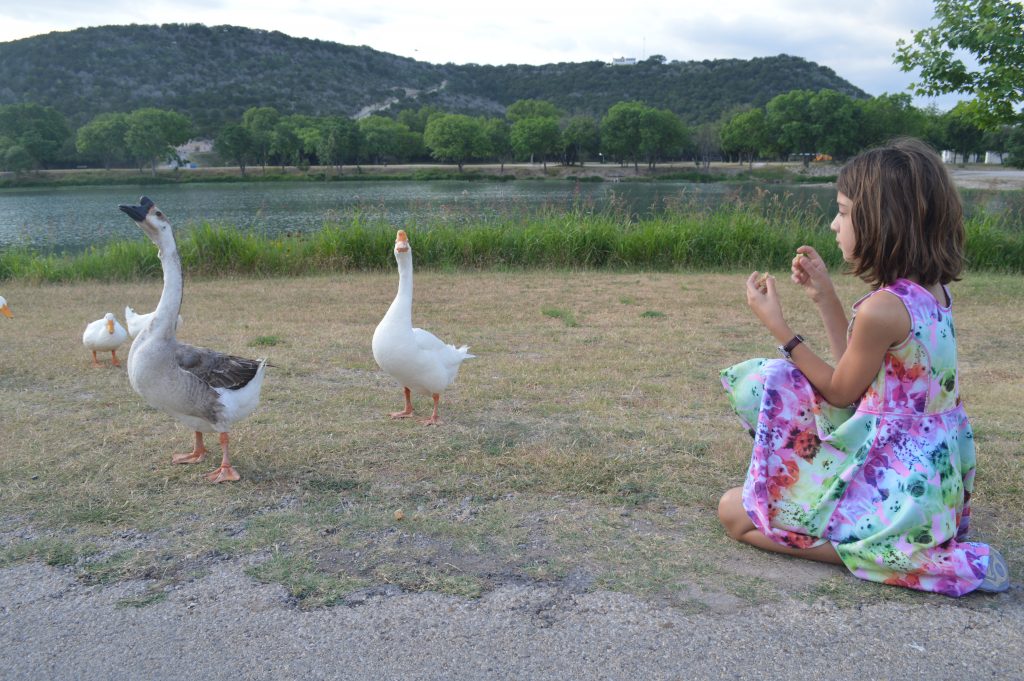 I fed the ducks and geese. I made sure everyone (even the one with a limp, who almost never got anything) got some bread. And then there was a mother goose. I didn't feed her bread, because I didn't think it would be good for the babies to get regurgitated bread, because it has no nutrients for them to grow. How I first found out about the babies was I saw a goose next to a bush and there were a bunch of gray smudges in the bush. I realized she must be a mommy goose.
One morning, Mommy woke me up very early and we went on a walk. And to our surprise, in the rocks, kitties!!!!!
We brought a can of tuna out and…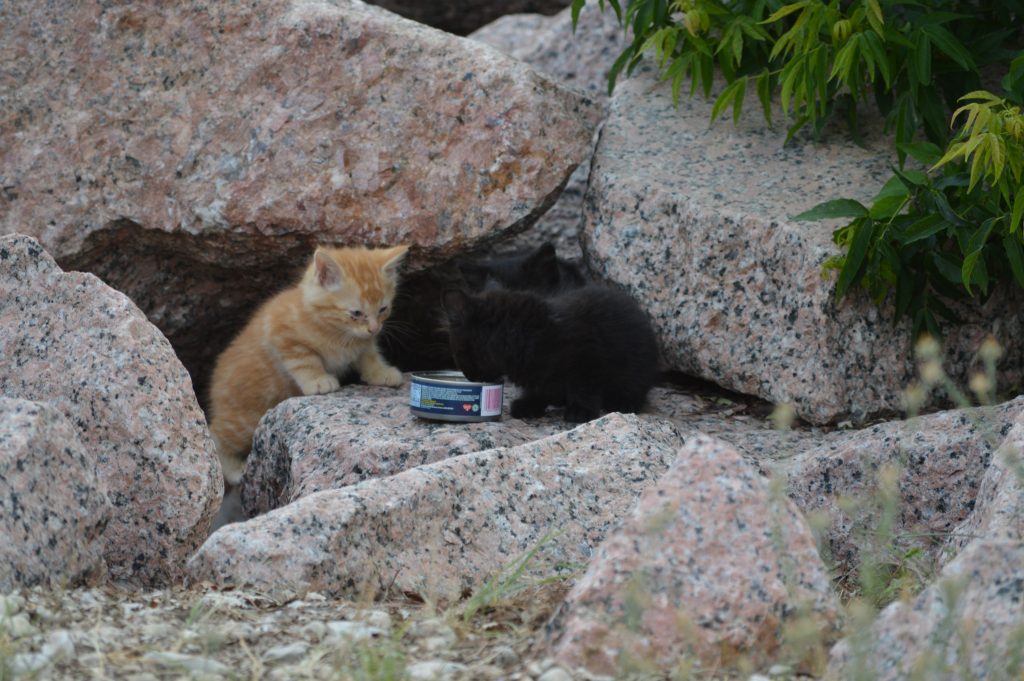 We watched them eat the food. Then more kitties. There was a small white kitten, who seemed like the youngest and the skinniest. And no one would let him take his fair share. But then Revenge of the White Kitty…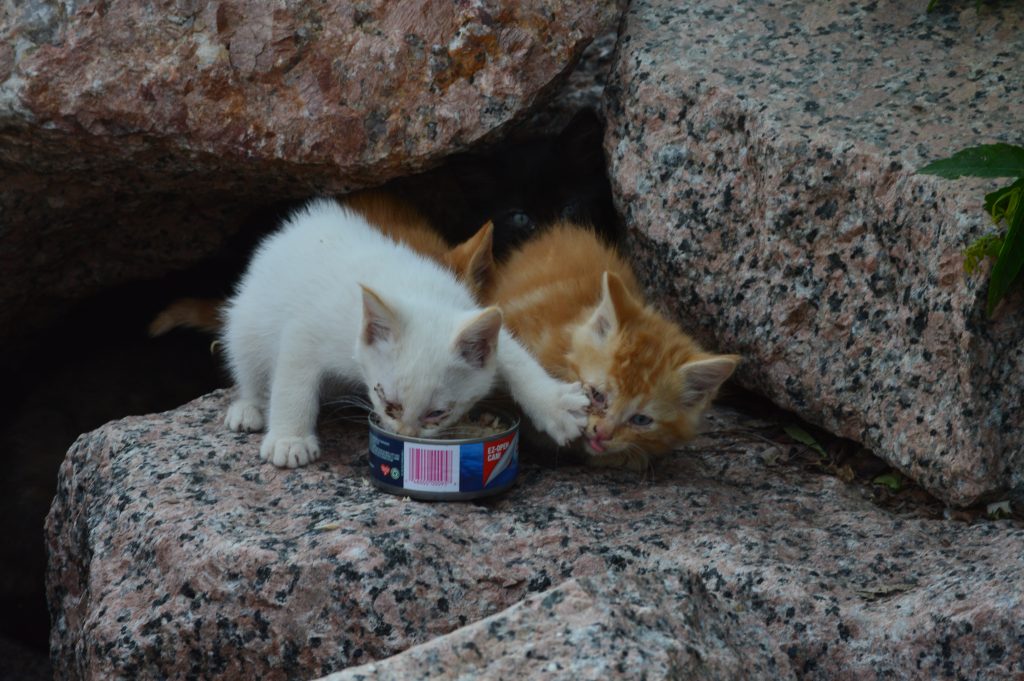 He got to eat until he was satisfied. By the end they all got their fair share…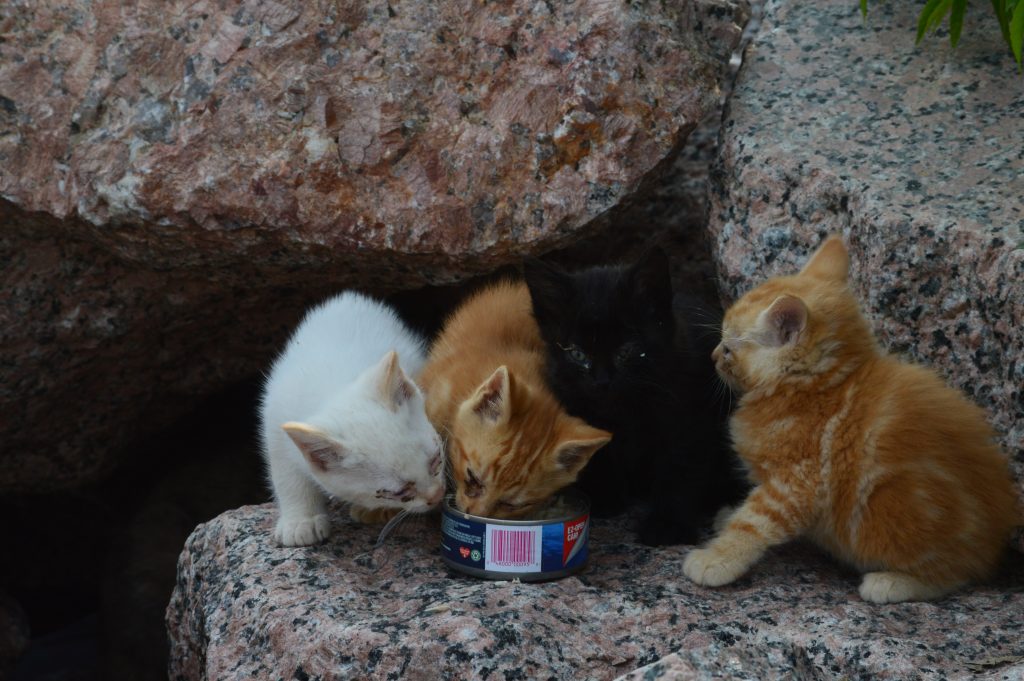 And their loving mother, who took care of them in the harsh times, got some too…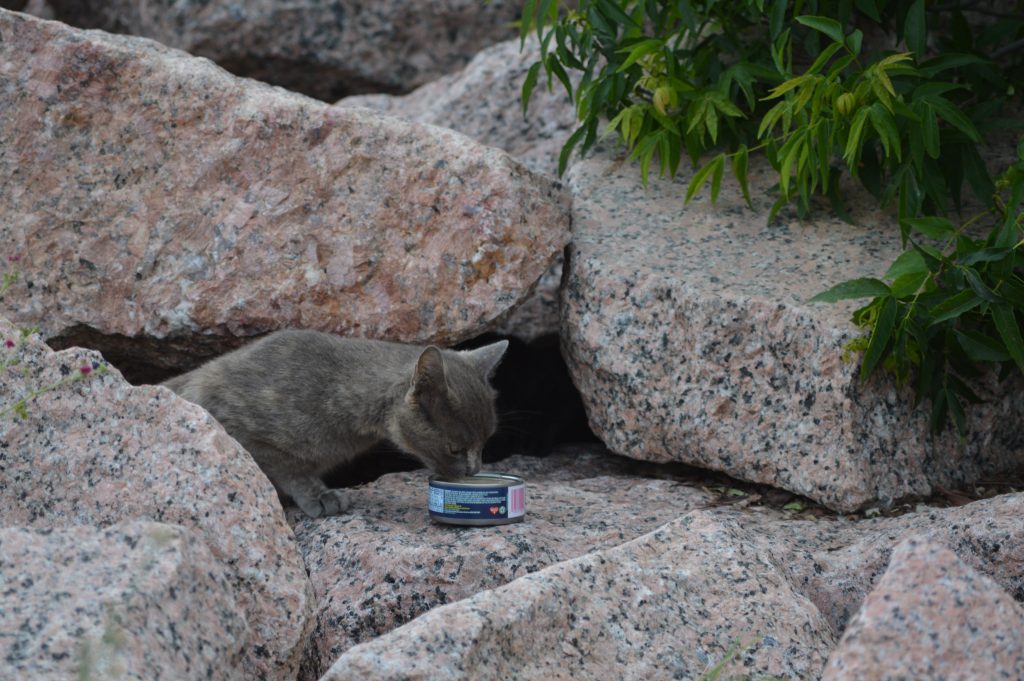 Enough with the kitties, but they were so very, very cute!
That about wraps it up! Next time I'll talk about the swamp. Du na, du na, du na, DUN DUN …aaaaahhhh…