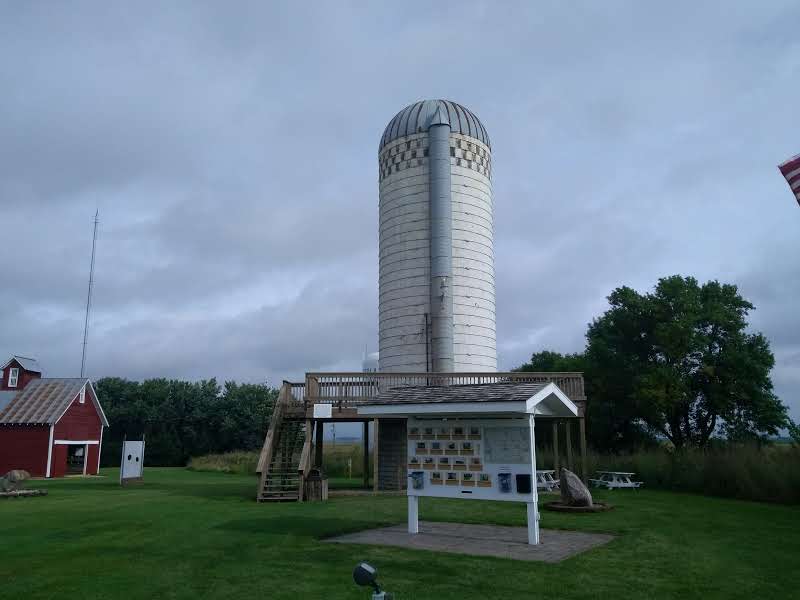 Although we've visited the Midwest already on this trip, these are the first extended stops here, when we can get the feel and see the sights. Gibson City, just into Illinois from Indiana, offered a good daily rate in its city-run RV park, so we stayed a month. The town of a few thousand, surrounded by farmland, put me in mind of my dad's youth in Western Illinois during the Depression and WWII.
Then we made for another city-run RV place in a little town outside Sioux Falls, South Dakota, staying at various Walmarts along the way. One such turned out to be not two miles from where my father went to high school and we all used to visit his parents in Galesburg, IL. I plugged the address, which I remembered from writing my grandparents as a boy, into my phone and as a family we strolled over.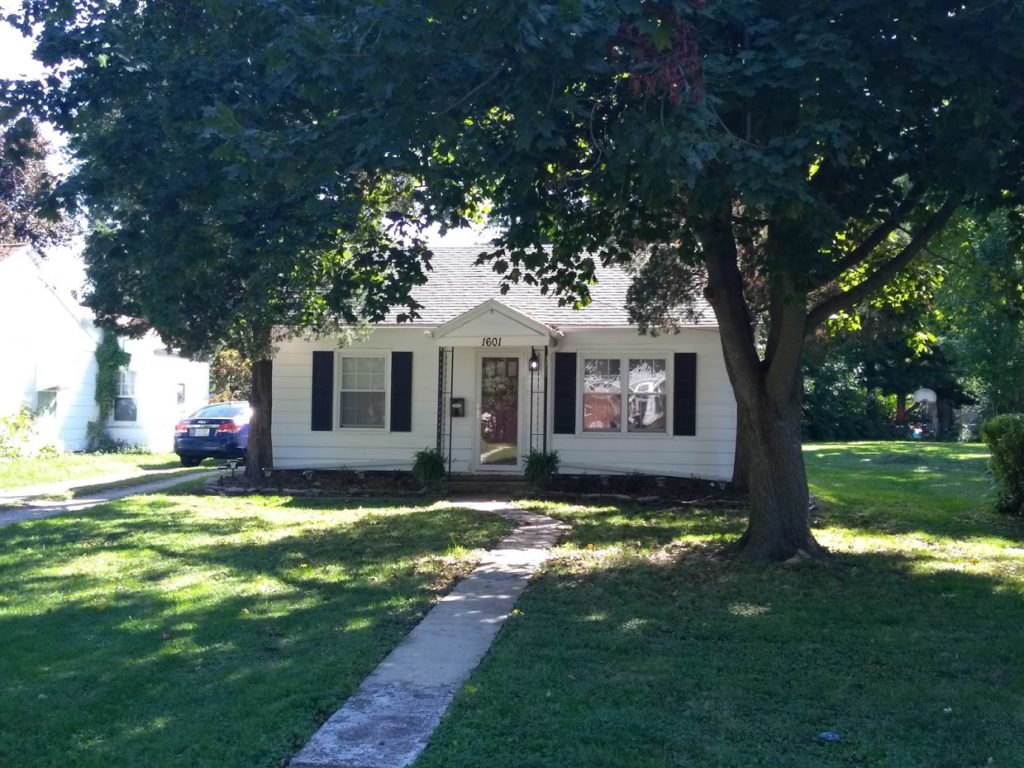 The house looked very much as I recall it during visits of some 45 years ago. The neighborhood looked similar too, though the brick streets had been paved over. Of course, the monstrosity of Walmart and the adjacent strip malls was new.
And was I able to add another "highest point in state," as I wrote about in the last blog? Well, various factors (mostly the distances) just didn't work out for my best highpoint prospects, those in the states of Indiana, Illinois, Wisconsin and North Dakota. But once here outside Sioux Falls, I took another look – and behold, the to-heck-and-gone highpoint of Iowa, away up in its NW corner, was a short hop away.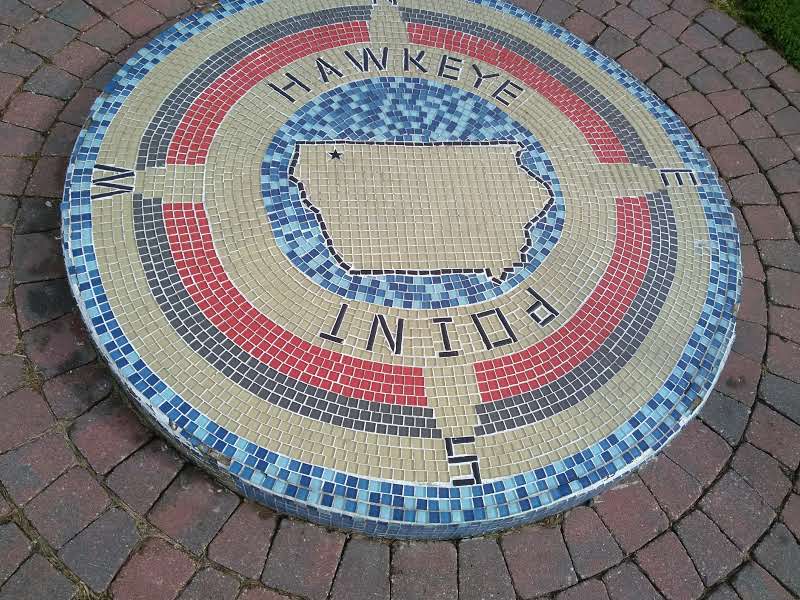 So, Cole and I headed out early one morning to 1,670 ft. Hawkeye Point. As you might imagine, farmland of corn and soy surrounded the only slightly higher site. We found many nice touches, such as pointers giving the distance and elevation of every other state highpoint, a bulletin board with license plates from all 50 states, photos and farming equipment of the past, etc.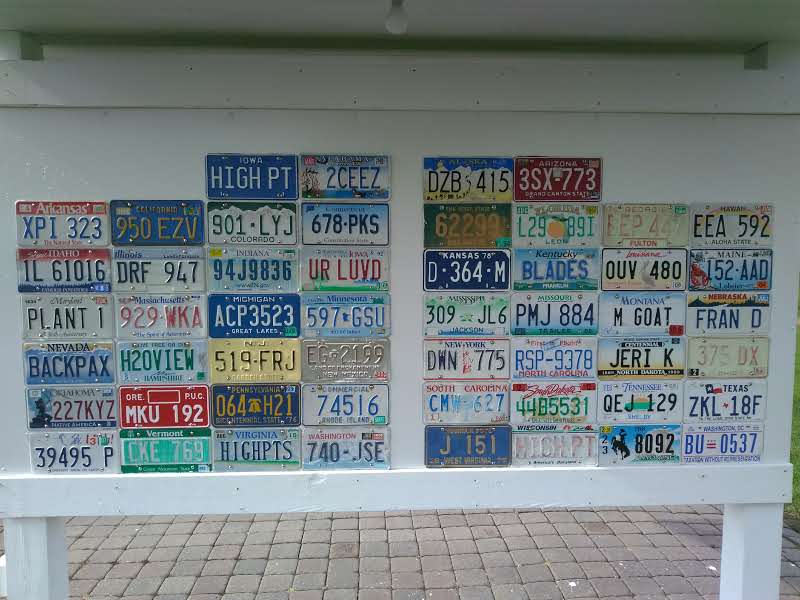 Fall begins in less than a week, and at times it feels like it here in the Northern Plains. The consensus seems to be that we'll brave the approaching cold and proceed west.