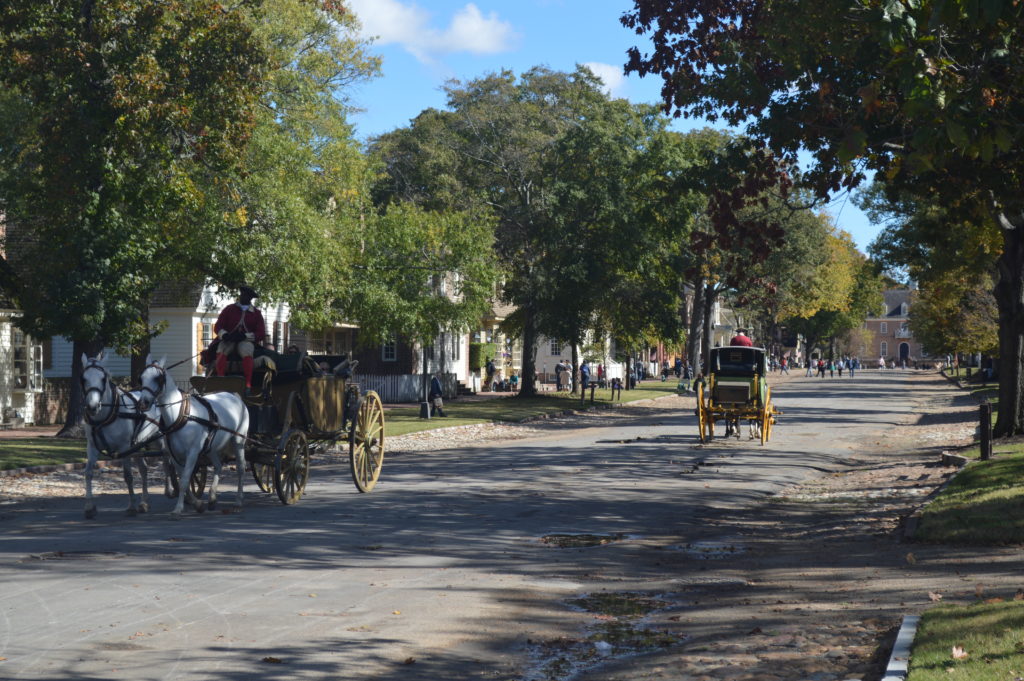 We went to Colonial Williamsburg in October. I learned a lot about the history of people who were famous for doing great, good deeds. Like for example we saw a play about James Armistead Lafayette. He was an American slave, who went to his owner and asked to be a big part of the war. He then lived with Marquis de Lafayette, who was French and helped in the Revolutionary War. Marquis said that he needed to go to Lord Cornwallis (who was British) and pretend to be a runaway slave, but really you're going to spy on them and tell me what is happening. So, that's what he did!
Then Cornwallis told James to be a spy on the Americans. And that's what Marquis de Lafayette told him to do on Cornwallis. He had an advantage though, as he could go back and forth on foot without anyone suspecting. One day when Cornwallis was inviting guests, he told James to organize his papers. He was then able to see Cornwallis' plans to go to Yorktown to battle George Washington, when he wasn't planning for that battle. So, he told Marquis de Lafayette to bring a lot of people to the Battle of Yorktown and they had a great long battle and the Americans finally won.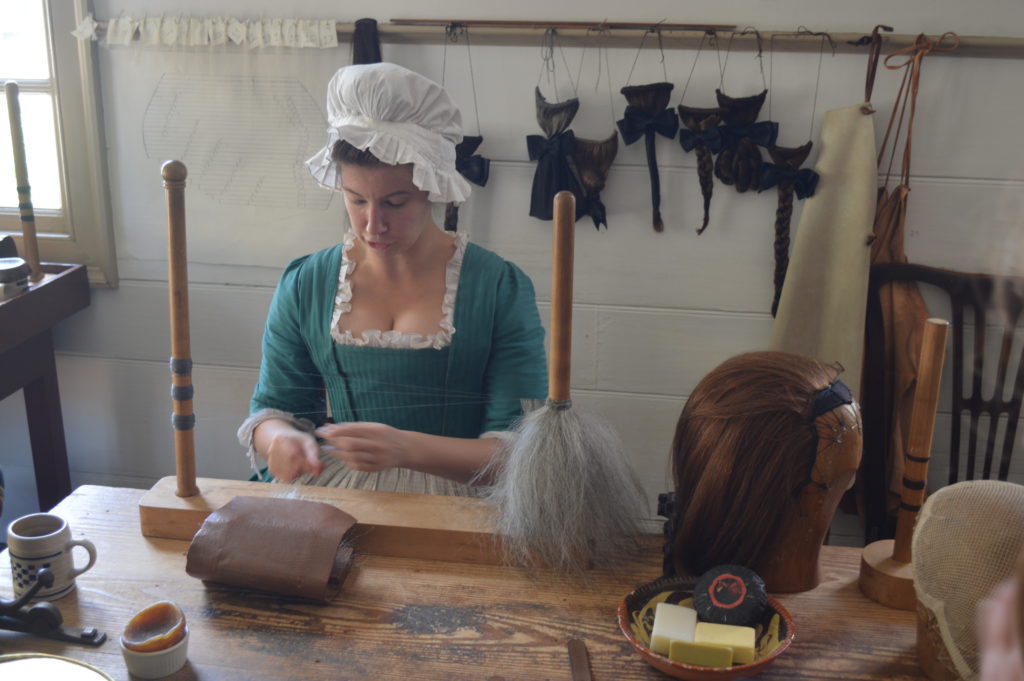 I also learned about wigs back then. Men and ladies sometimes wore wigs. Men bought wigs more than women in those days. There were goat hair (my favorite, because it was so soft and pretty, but I don't really like wigs), horse hair, and human hair. The human hair came from girls who lived in Europe. They had to protect their hair and really take care of their hair a lot. Then when they sold it, at age fifteen, their hair was very long and they cut it short. In the end, all they got was a small token, like a bottle of perfume.
One wig cost three shillings. At that time, three shillings could have bought someone a pair of oxen or a half an acre of land! Wealthy men usually wore wigs to look nice and impress people. People had to shave their hair to wear a wig! They would clean the wig every week and their wigs would last a few years.
George Washington did not wear a wig. The pictures you see of him look like that because they made his hair in real life to look like a wig.