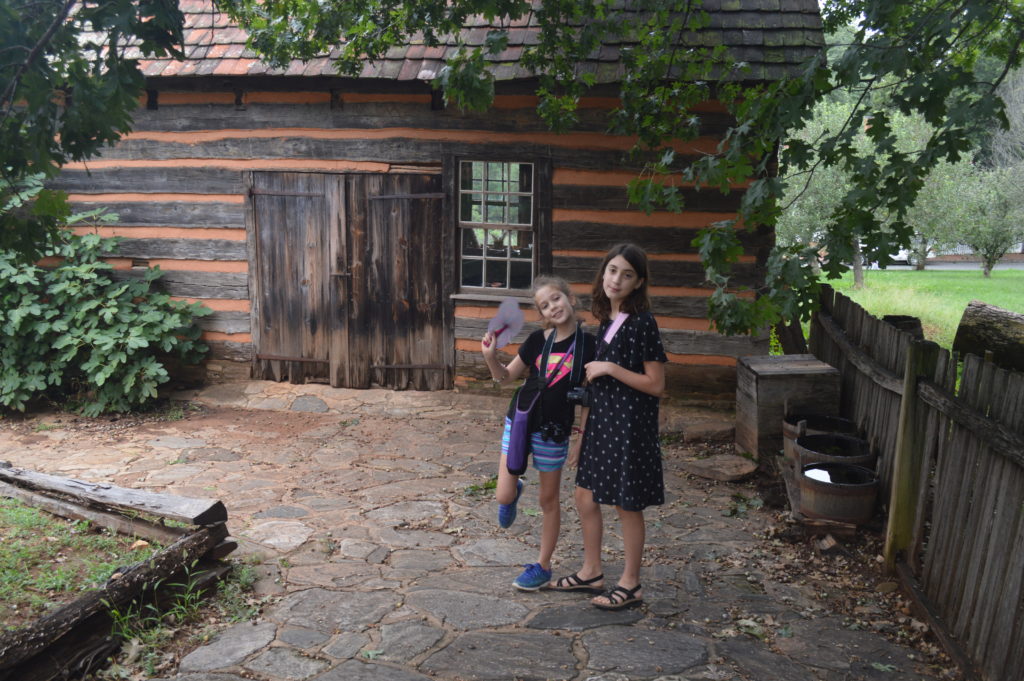 Sometimes we go on mini-vacations (we drive in a car and stay in a house or hotel). This last weekend we went to Winston-Salem, NC and visited Old Salem. Did you know that George Washington was the most famous person to visit this town? (Below is a picture I took of an old house in Old Salem.)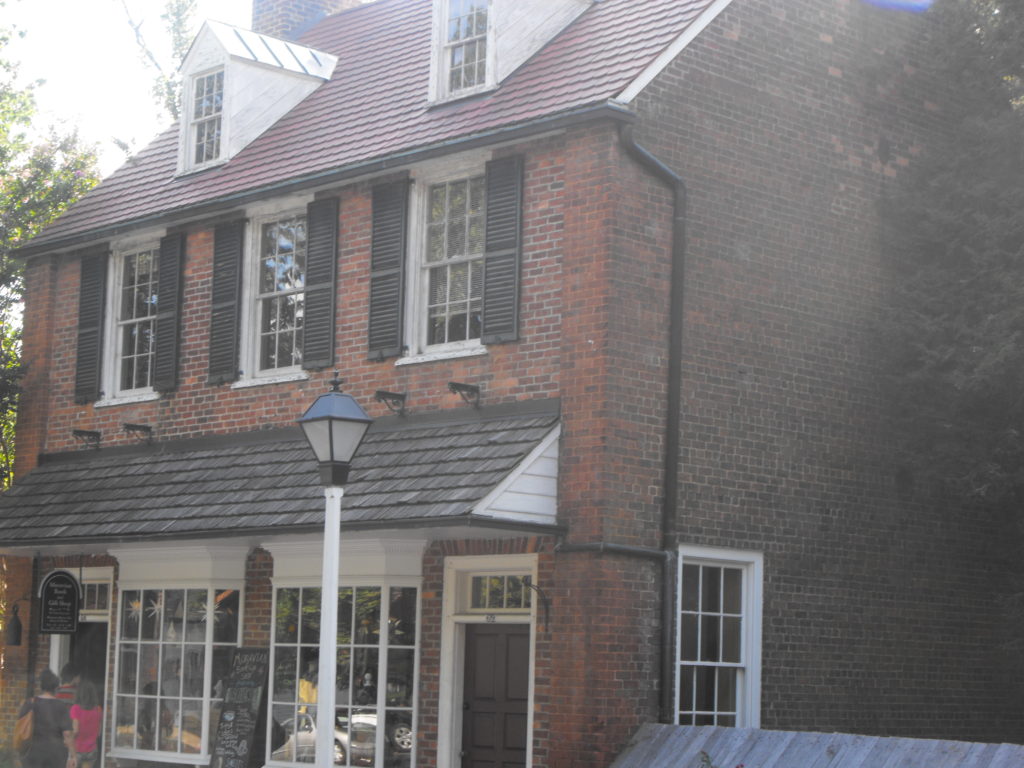 Old Salem is cool! The small town is divided by three main groups, but there aren't any borders. Instead, they are all combined. Some houses were owned by people. They had signs that said, "Private Residence" next to the front door. That meant that you couldn't go in those houses, because people owned them now-a-days. Some buildings were owned by the museum and they had actors there to answer questions you might have about the history of Old Salem. The third group is the college, but that's not from back then. It's modern.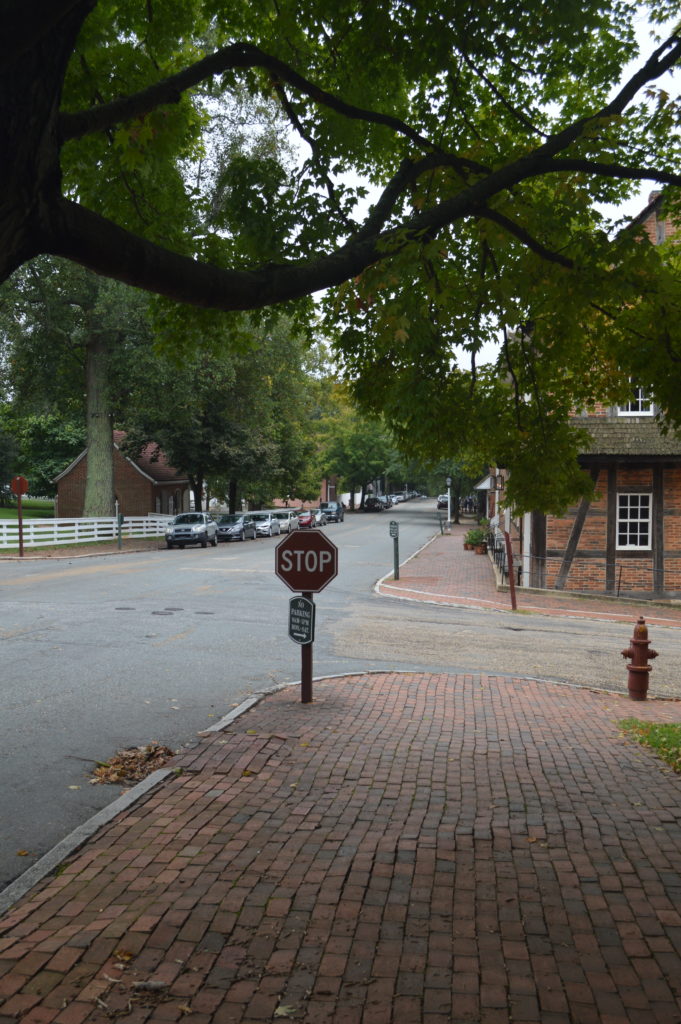 As you walk down the street, there are so many old houses and businesses. We passed a few private homes and saw a pottery shop and walked in. The person who worked there sold his pottery in a nearby store in town. He also had some pottery in the shop. One of his favorite things that he made were chickens. I LOVED the chickens! He gave one to his father for a special occasion. He told us he could only make things that they could have made in the olden days. By the olden days I mean, the 1700's and 1800's.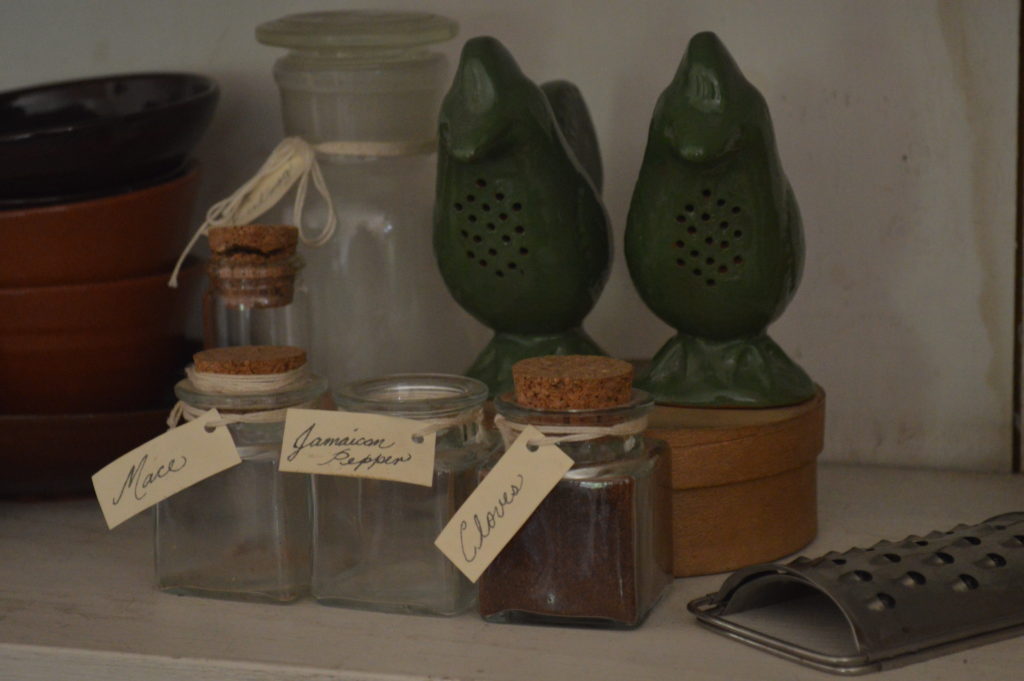 The man explained that the colors of the glaze came from different metals. The couldn't get cobalt for blue, because it was very expensive and rare, so you wouldn't see any blue chickens.
After a long time we walked out of that shop and came to another one two blocks away. This shop was a silversmith shop and the woman there also did quilting on the weekends. These two businesses were together because her husband did the silver smithing and she did the sewing. The woman let us sew on her quilt, too!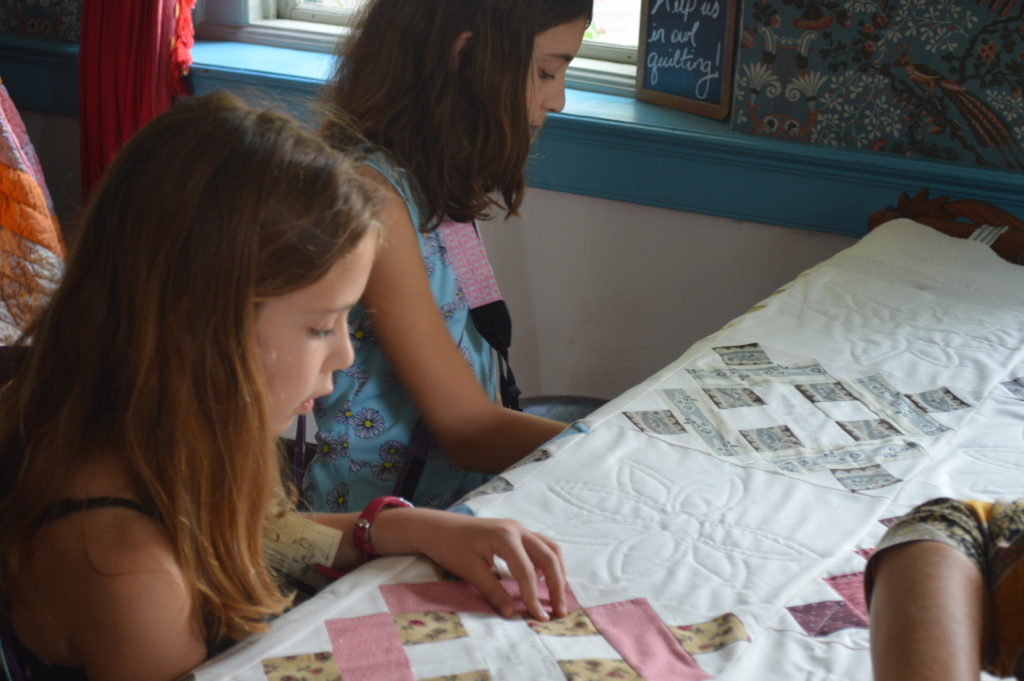 Then we went to another shop! This one was a doctor's shop. We learned a lot about the utensils he used. I asked him about leeches and he said they used them if there was a blood medical problem. We learned about different herbs that healed you or reduced your pain. We also learned that if you had a tooth ache, they would use an utensil to pop it out. The doctor allowed us to grind up cinnamon and clove for putting in the flasks.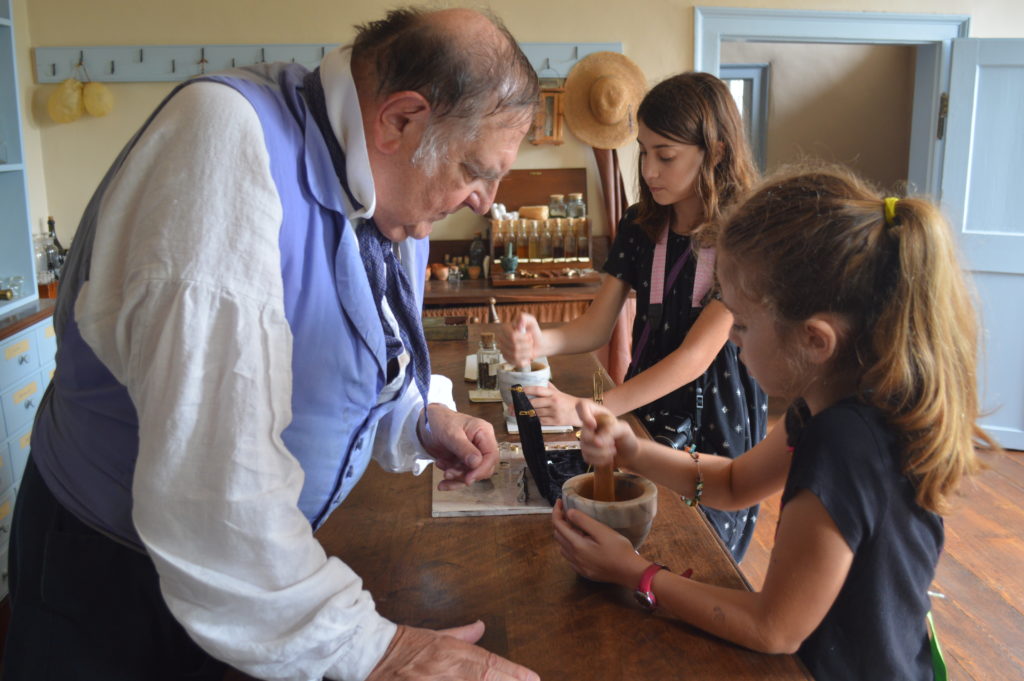 In the window of the shop there was a pretty bottle with colored liquid in it. You could use any color really, but this bottle was a signal that the house belonged to a doctor and they could help you.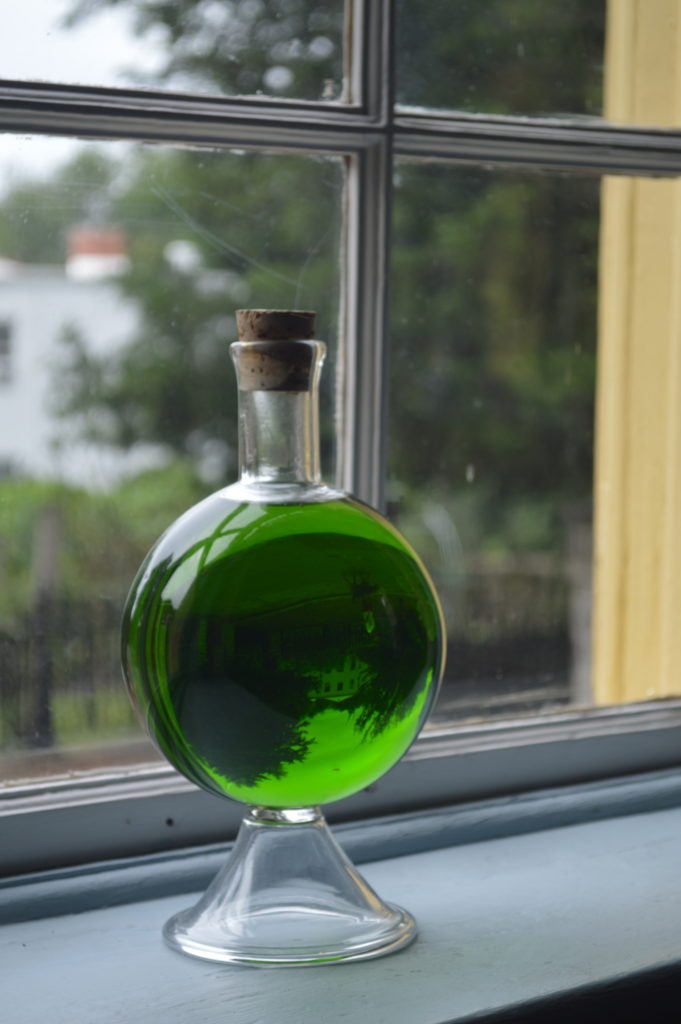 See you at the museum!