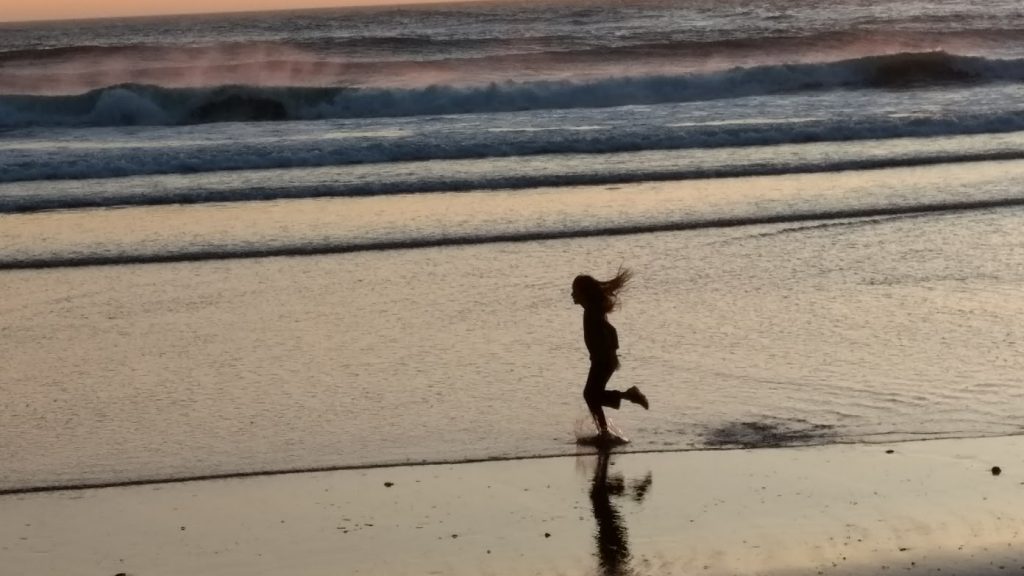 We are currently staying on the coast of Oregon, enjoying the cool fall air. Can you believe it was forty-six degrees this morning? Such a difference from the sweltering heat of Florida, which I imagine is probably in the 90's …
This has been a fun filled summer! We visited Yellowstone again, staying in the same boondocking site we enjoyed last year, right on Henry's Lake. It was cool in the morning and evening, while the afternoons got warm. Unfortunately, the RV heats up quickly, with its metal roof. However, since we were parked by water, I'd planned to just cool off with a swim each day. Well, that didn't work out. The first time we tried to go swimming we were attacked…by leeches! Sigh…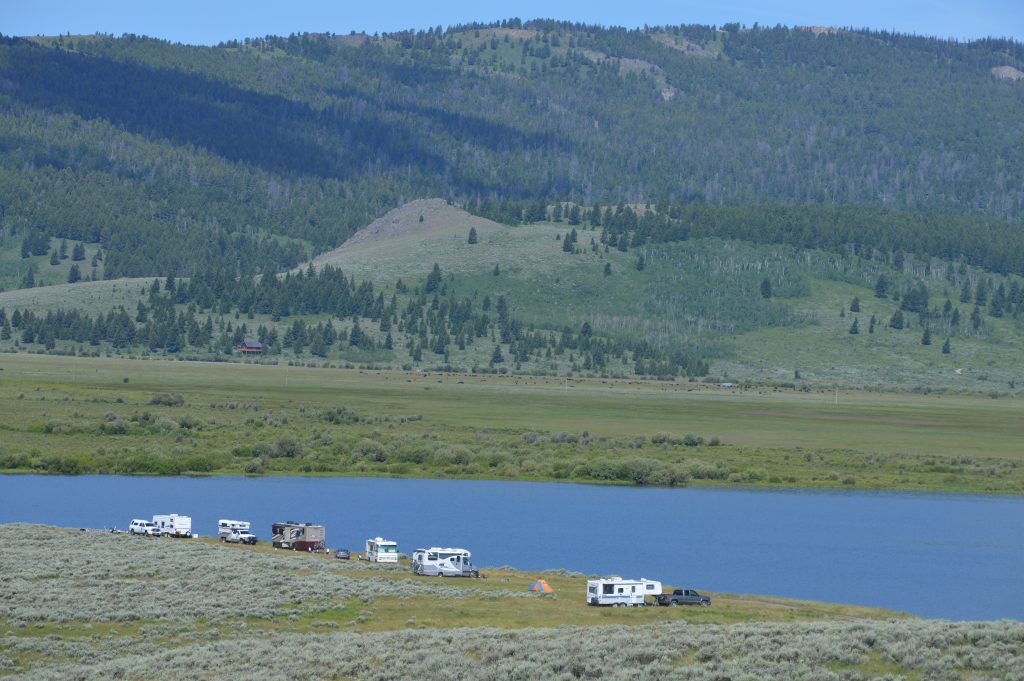 We also had a rough time with mice and kept catching and releasing them throughout our stay. These little critters were very cute, but extremely bad for the RV. They adore chewing on hard-to-reach wires. Fortunately, I don't think they caused any permanent damage.
In July, Cole and Dan took off for Florida, joining Troop 313 at their summer camp. Cole made quite a few advancements there on his path to Eagle Scout and loved the trip across country in the car with Dad. The girls and I stayed home and had many adventures, which included riding horses in Montana and attending a rodeo.
Then we made our way to Seattle. We discovered and joined the Living Computer Museum, which is home to an incredible collection of old computers, all working. The children could sit down at the terminals and learn about programming and robotics. We all loved the experience. Cole played chess with an old PDP-8 (just like the one I used when I was in high school) and won, earning him a spot in their Hall of Fame.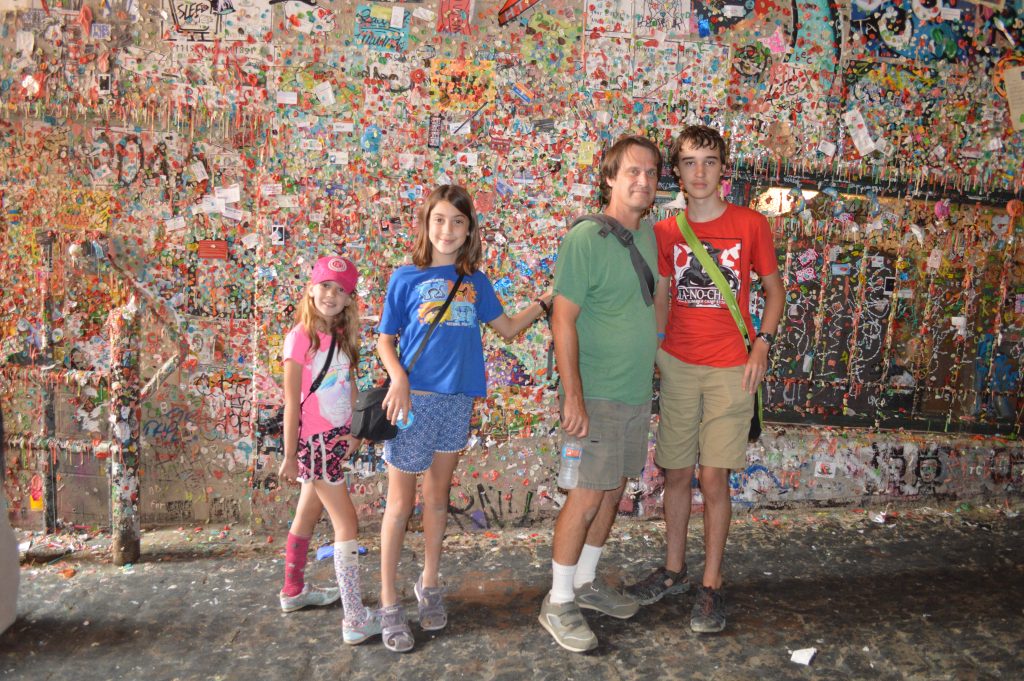 I also like to explore the little hidden gems of a city. My brother, Austin, clued me in on a website called Atlas Obscura, which lists many cool places to visit. Through that site we found a troll under a bridge, an alley of chewed bubble gum, and a vending machine that spits out mystery sodas for a dollar. The children loved that one the best, I think.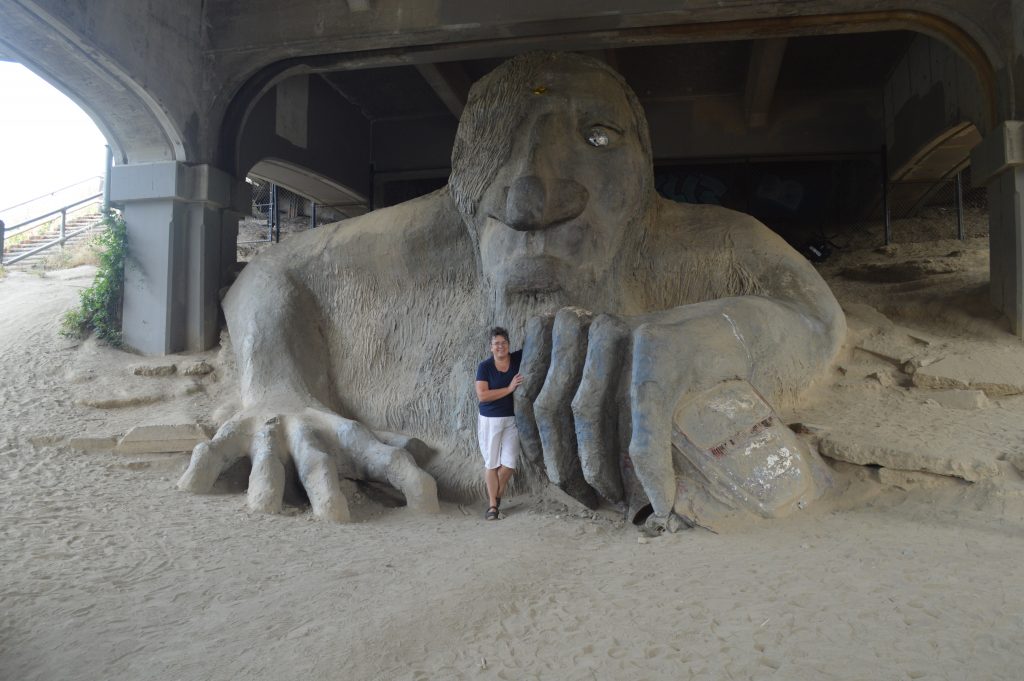 One of the highlights of the summer was the eclipse (photo taken by Chris Connell).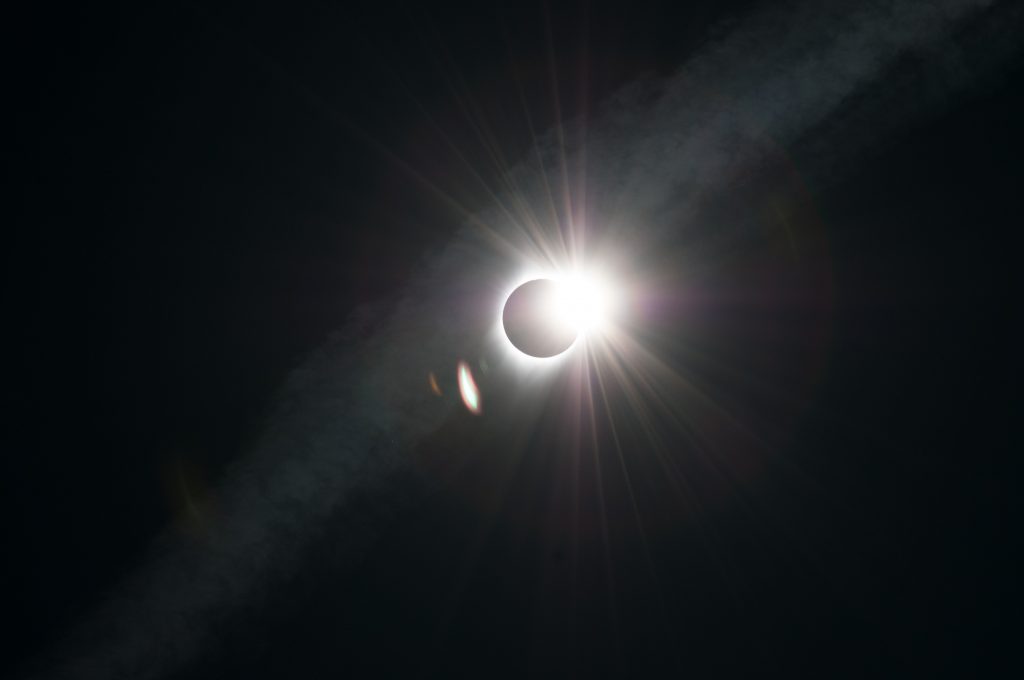 The totality was only visible along a thin ribbon across America, so finding a spot in that strip was a challenge. The news reported that millions were flocking to various locations around our country to see this incredible phenomenon, so we wanted to arrive early to stake out a place. Of course, all the RV parks were booked solid for months. Fortunately, a kind gentleman from Boondocker's Welcome owned quite a bit of land and allowed us to park on his property in Corvallis.
We loved this town so much, we ended up staying a couple weeks! For me, one of the highlights was picking fruit from trees and bushes. We were surrounded by such an abundance of blackberries and U-pick farms. It was heaven!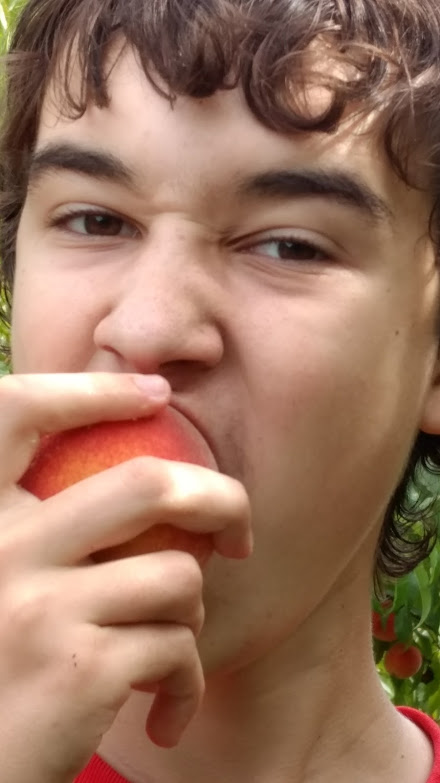 So, now we're making our way down the coast of Oregon. My venturesome children love jumping around the rocks, exploring the tide pools. Just yesterday, they found a giant purple starfish, hundreds of anemones, a sea cucumber and so much more life. What an amazing playground!
As we were walking back, Cole commented, "Mom, this is my favorite thing, if you were wondering. I don't need video games or TV. This is the best!"