I just got back from my week of Boy Scout summer camp. Usually, our troop goes to a camp called La-No-Che in Florida, but this year we voted to go somewhere different, a camp in Georgia called Woodruff.
Last year, we were parked near Yellowstone, so the drive took a good twenty-eight hours.

Last year, Dan and I divided the drive time into three days. I have to say that it was fun driving through America, all the way to Florida. The scenery changed frequently throughout the drive. Driving our car was a bit like hitting the fast-forward button on an RV trek across the country.
I actually enjoyed that trip a lot, because I had my own little room (the passenger seat) for the journey. I read and studied geography (ironically) and listened to podcasts when I had internet. Each night, we'd find a hotel along the path. I liked that we were winging it.
This year, we were parked much closer, in a nice campground in Wake Forrest, NC. Woodruff was only seven hours away. Still, seven hours is a long time to sit in a car seat. My body starts to rebel. However, the eleven troop members traveling from Florida had to cram into a van for twelve hours. Suddenly, my inconvenience seemed minimal.
We arrived at Woodruff, parked by the entrance, and waited. It only took five minutes for the big inconspicuous van to come over the hill. When they passed, dozens of hands waved at us through the windows. Here's a photo that was taken from inside the van (photo by Jill Lumsden).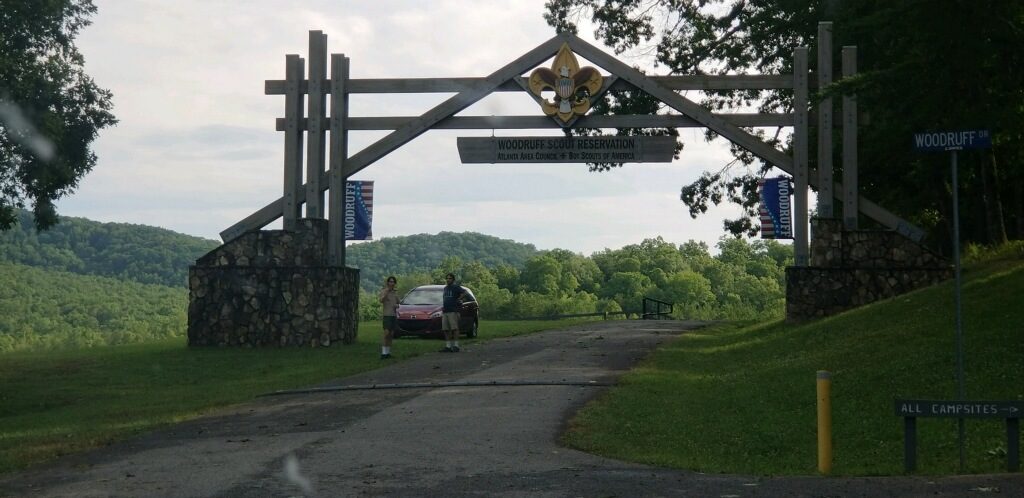 We hopped back into our car and followed them to the check in area. When we arrived to the campsite, I looked at all the trees surrounding me and enjoyed the distant chirping of birds. Our tents were on stilts and all looked like beach houses to me.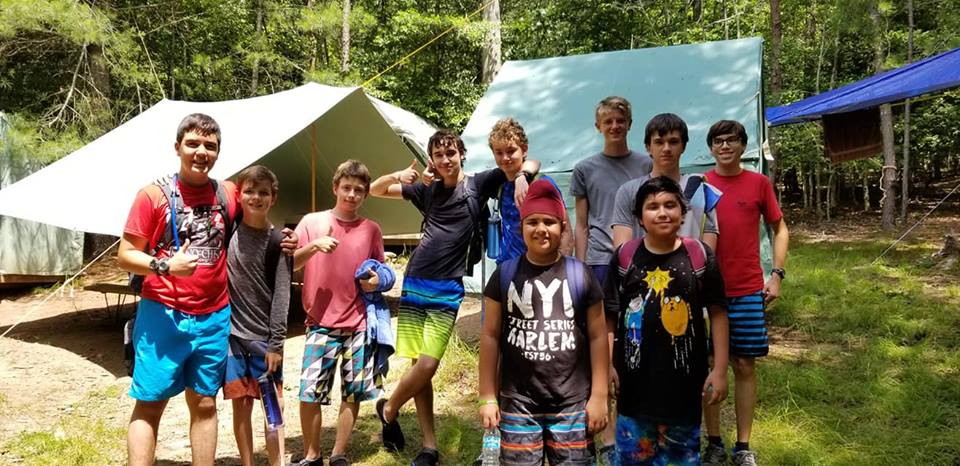 We all claimed our tents. I shared mine with Chance, who is an old friend from Clearwater. We unpacked then went out to the small pavilion in front of our area to eat dinner. We played a card game until we all went to sleep.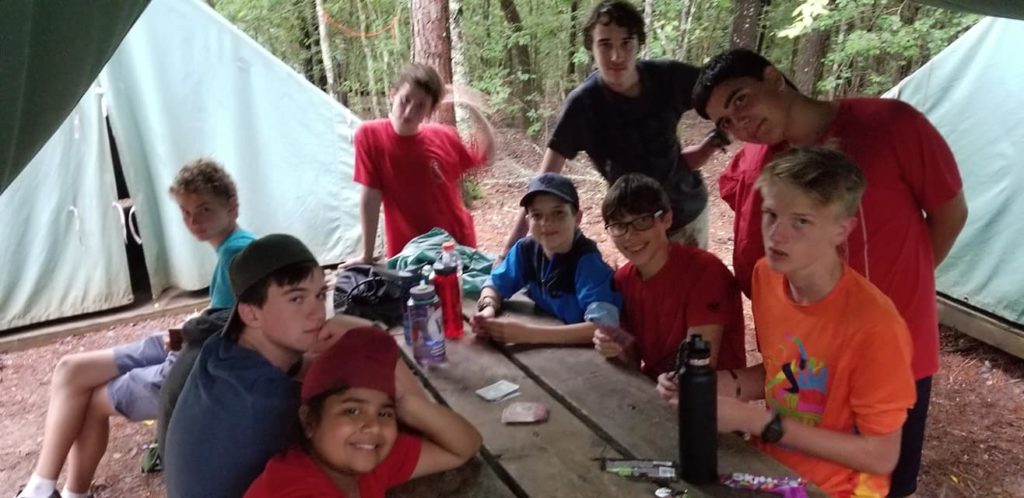 By the way, our Scoutmaster, Chris Lumsden, took these brilliant photos! Next time, I'll discuss the first day of classes at the camp!