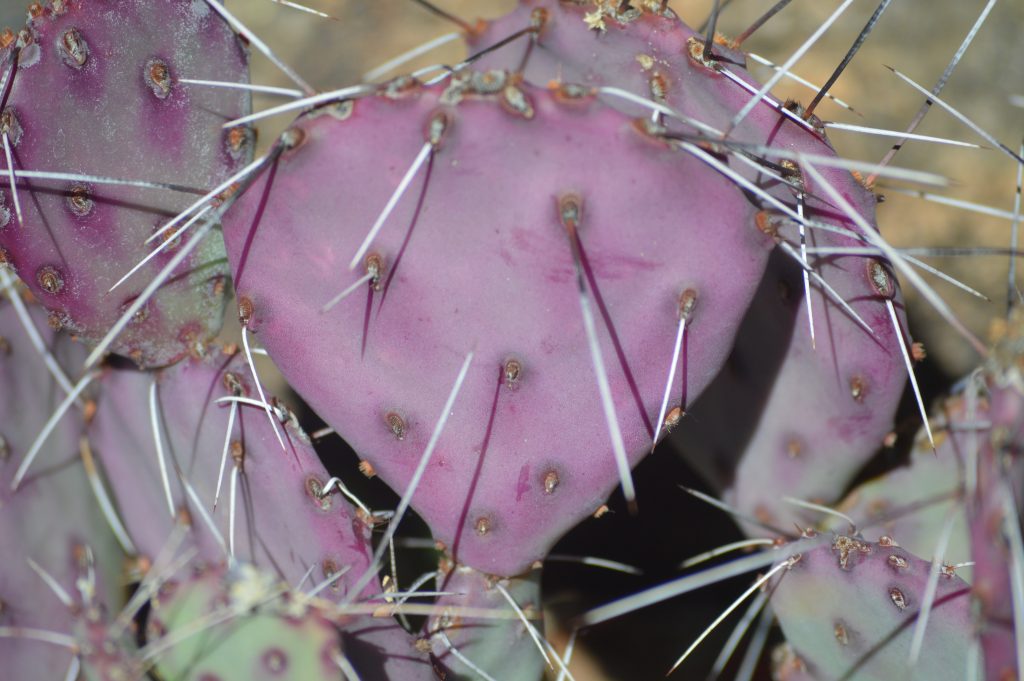 Last blog article was about my whole experience in the Sonoran Desert. Part 2 is about the amazing spiny cacti.
Mommy's favorite was the saguaro cactus. It's a big spiny creature, bigger than you or I. And it lurks in the desert…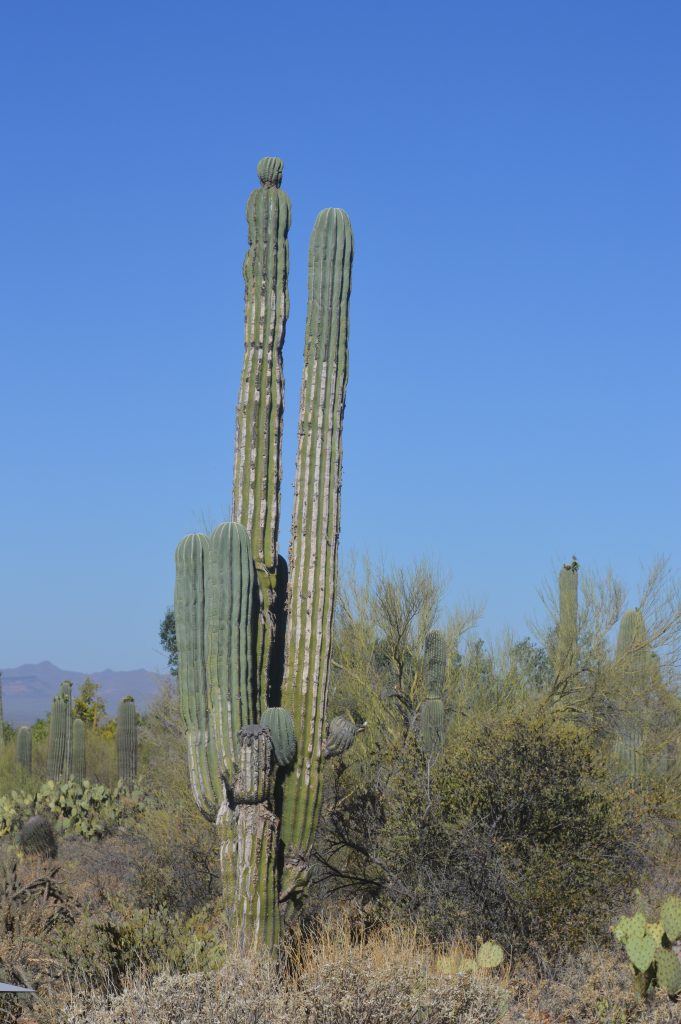 When they are a baby, they need a mother tree. Because the sun is too much for the baby saguaros. so the mother tree shields them until they grow out the top of the mother tree. They usually live to be 150-200 years old and get to 40-60 feet. When they are 100 years old they get their first arms.
The Sonoran Desert Museum has a beautiful, magnificent, magical cactus garden, with flying saucers. Big spiny flying saucers! Big spiny cacti flying saucer!! (They are the big flowers in the picture below.)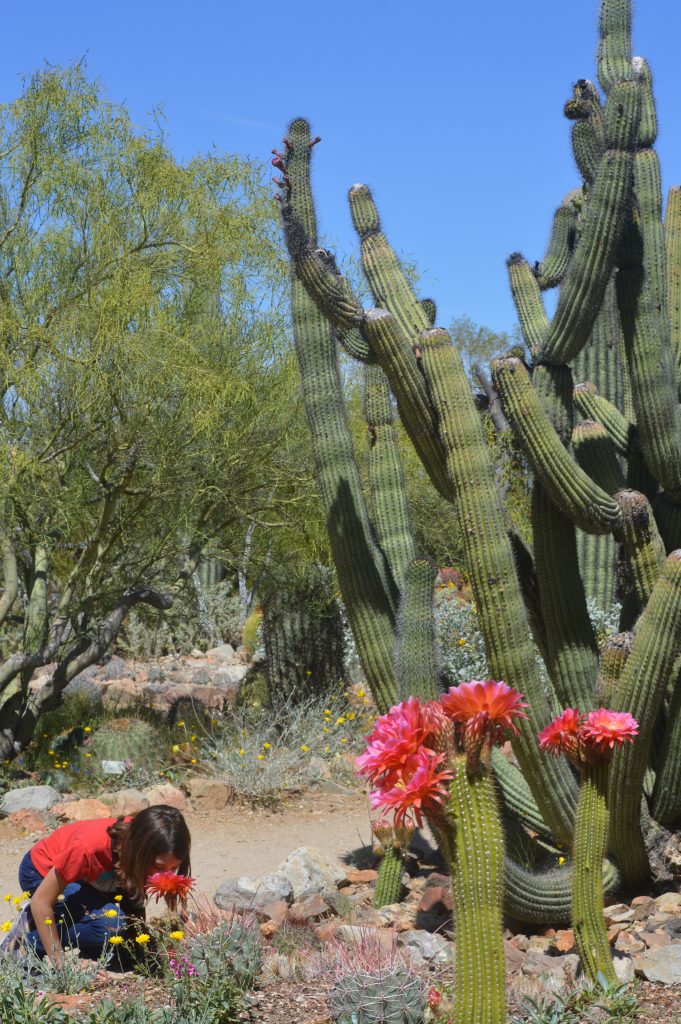 Also in the cactus garden were big barrels with golden spines. And there were these creatures that lurked up from the ground, the Creeping Devils…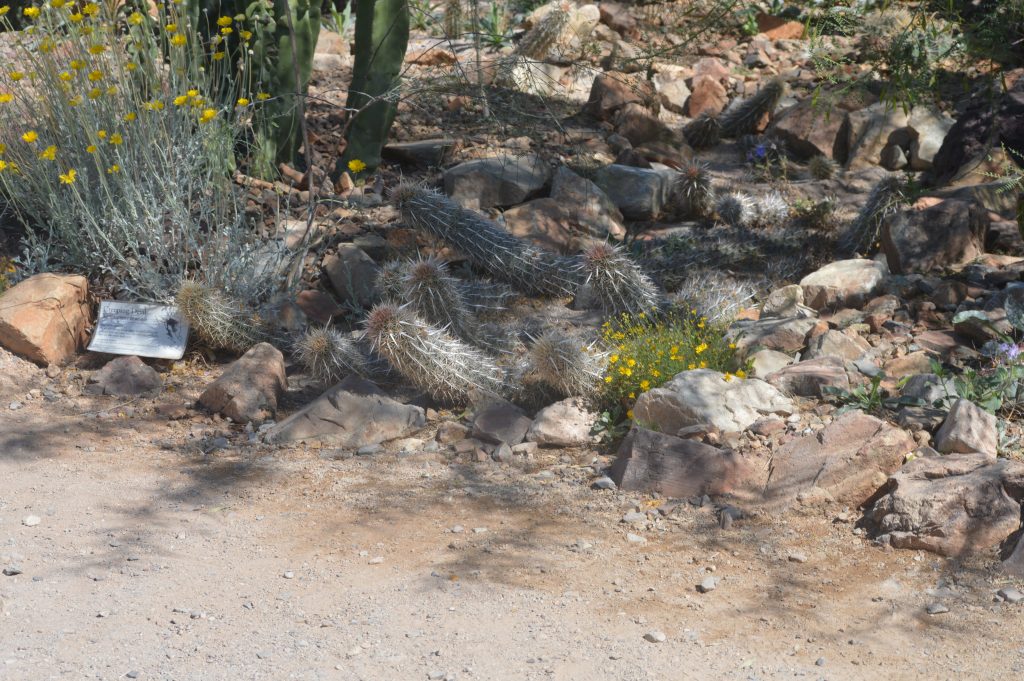 OH NO!!
AHHHHHH!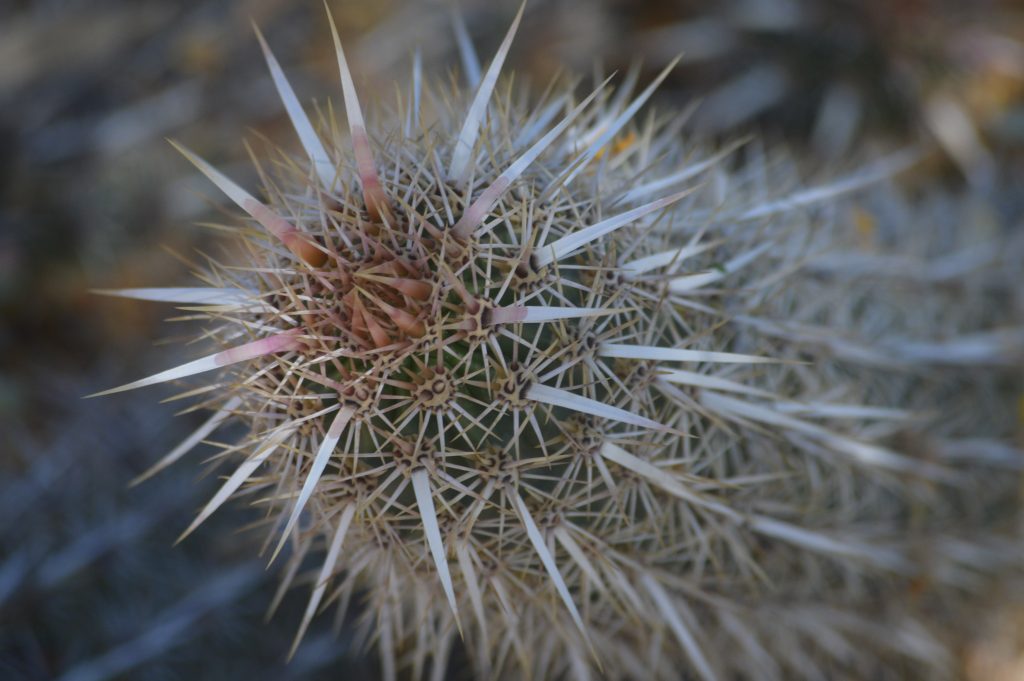 Now all these creatures, spines and delights, crawlers and sunshines, are all part of the Sonoran Desert. When we had to leave, I told Mommy I need more time here. It's different from all the world. All the stars in the sky lit up the night. Every night Mommy and I went stargazing. It was so beautiful! There wasn't any black, only fuzzed white. And the glows and blurs of different stars, shining above like nature's nightlight.
All different creatures came out. In the day, there were lizards and bunnies and all sorts of mammals at the campground. And at dusk there were javelinas (not quite a pig, not quite nature's prettiest animal… it's in the Peccary family) and coyotes. And at night there were owls and all sorts of birds flying under the stars. All of the creatures come at different lights of the day.
Now Part 3 will be animal talk!