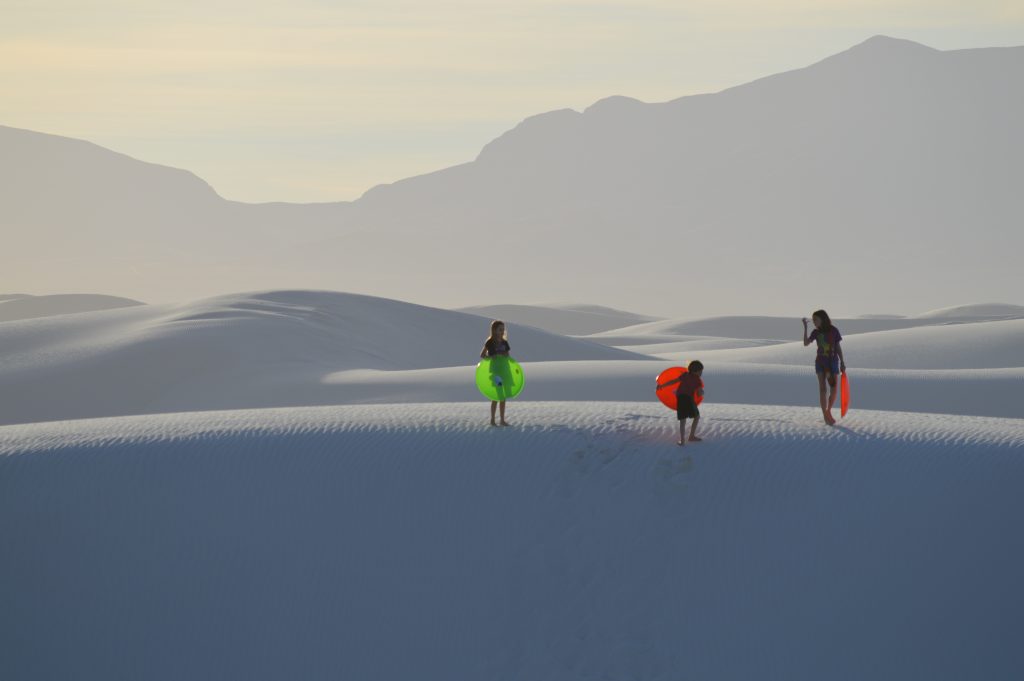 Though I've never sled down snowy mountains, I've had great fun sledding! How is this, you may ask. Why, I found some sandy mountains! And up and down them I went.
There were hills entirely made of sand and the name of the place we went was White Sands National Park in New Mexico. Now, last year, we went sledding at Monahans Sandhills State Park and it was like 100 degrees outside then. This time, we went right before Thanksgiving, so it was cooler. The sand was a little more wet and cool to the touch. And it was so soft!
When you sled down one of the dunes, you want to try to find an already made track or you want to work on making your own. Because the more you go on a tread, the deeper it gets, and the deeper it gets, the faster you go.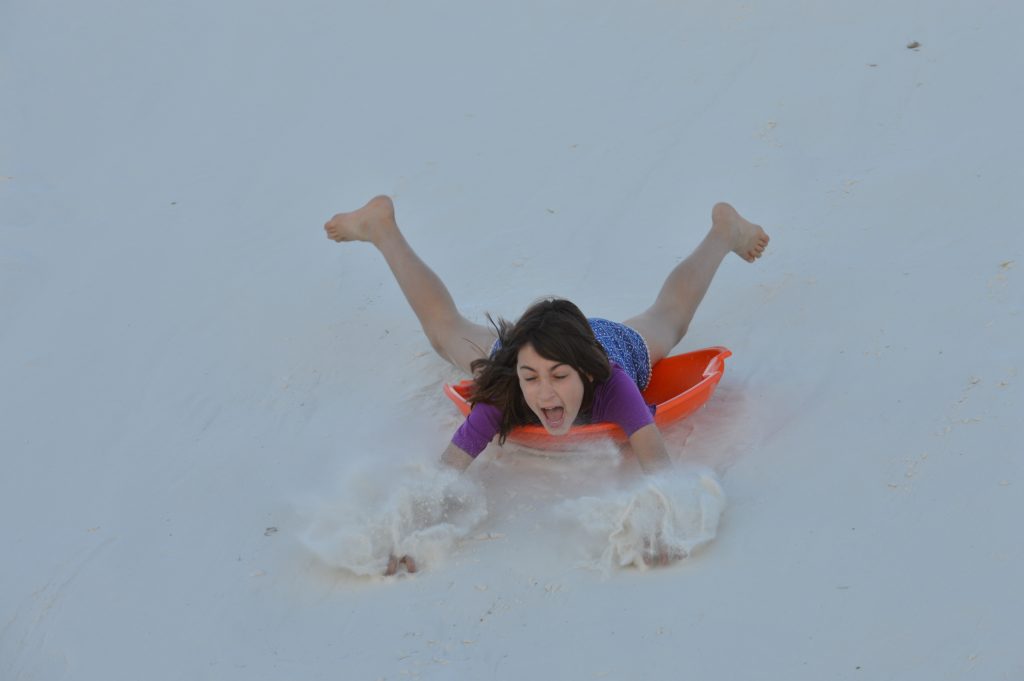 As I downed the slope, it seemed to be really, really fast, but I think it seemed faster to me than it looked to others. When I watched Cole go down the slopes, I noticed he went faster because he has more mass, so the tread was deeper. And, it looked like he was going slower than I actually felt when I went down!
Every two or three times you go down a dune, you must wax your board. The wax makes the board smoother and so the sand gets out of the way faster!
Some of the dunes seemed really tall.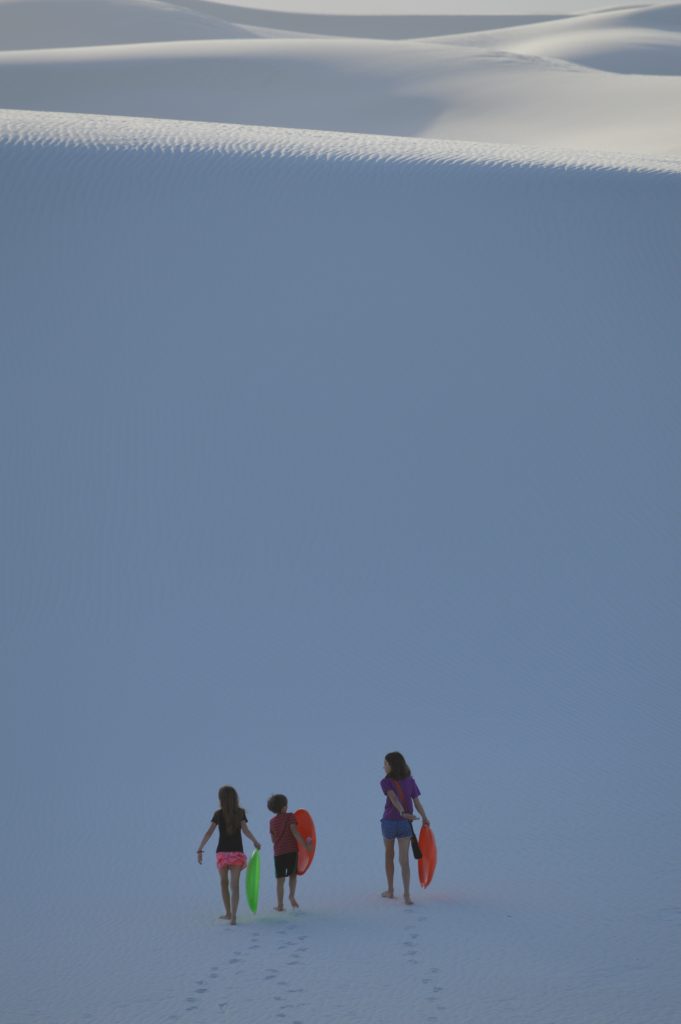 It's really hard to climb up sand dunes, because they are so deep that they sink in every step that you take. It's very tiring. Plus, you have to climb very fast, or you sink and slide back down.
Starting your engines…you don't just start going down fast, track or no track, you have to scoot off to get going. Each time you scoot off, it gets easier, because the sand gets grooved in. However, there was one track, where I could go down without scooting because the track was so deep and steep that it was hard to even get on the board without it moving!
Oh, I could also make sand angels! Do you want to know how? Step one: Make a snow angel, except in the sand. Done!
Mommy took this photo of me. I think it looks like I just saved someone, doesn't it?