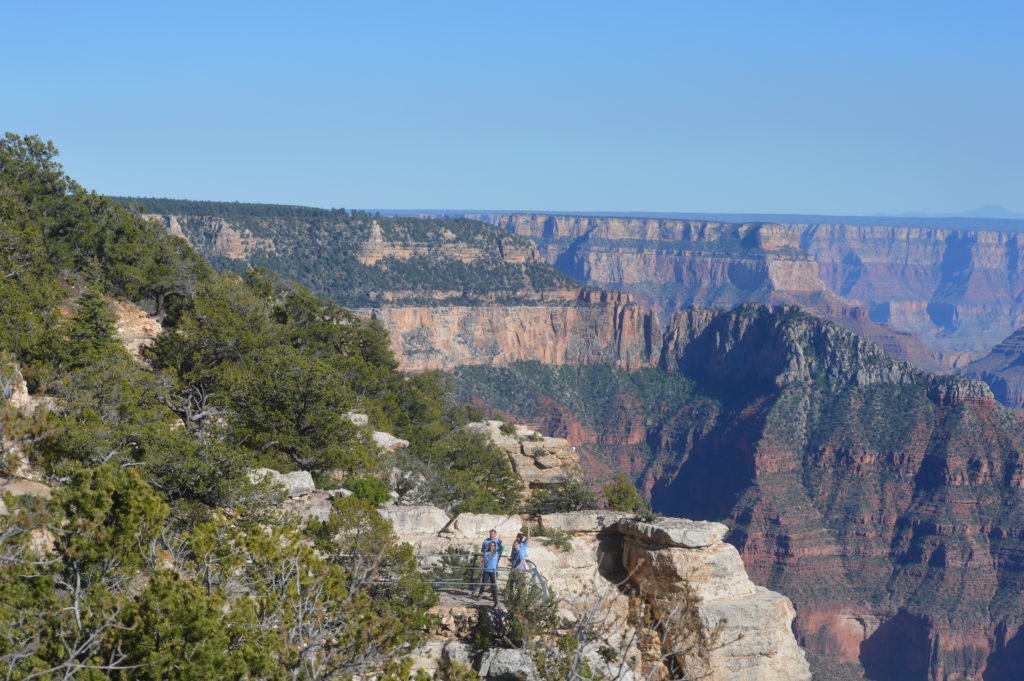 As I have traveled around the country over the last three years, I've discovered most national or state parks have a Junior Ranger program. Through these programs I have learned about the parks and I was able to help out by cleaning up, too. Whenever I completed the activities, I would get sworn in then receive a badge!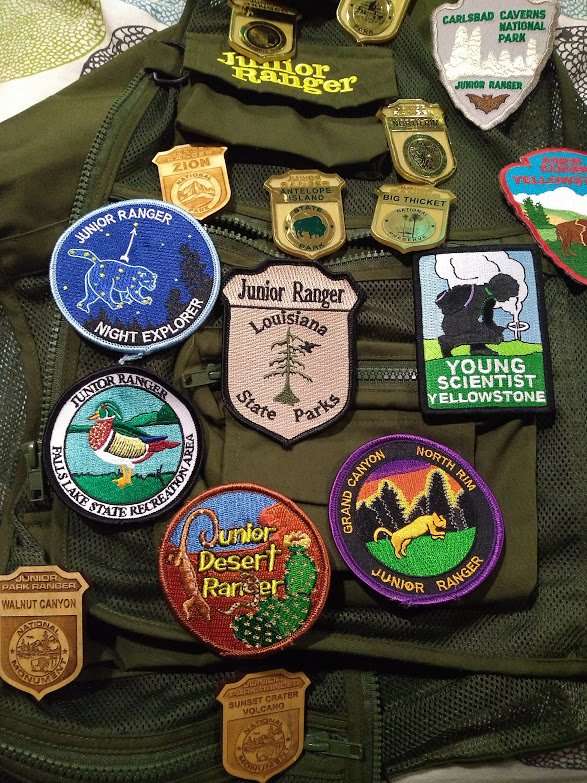 Over the last three years, I've earned around 30 badges. I wanted to write a four-part blog series talking about some of the parks which I really loved:
Grand Canyon

Yellowstone

Big Thicket

Walnut Canyon
At the Grand Canyon, one of the Junior Ranger activities involved learning "step by step" how far each planet was from the sun and each other. To do this, I placed a rock, resembling the sun, and took a certain number of steps from it and placed another rock, Mercury. The longest distance was Neptune, because Pluto is no longer a planet. I can't remember how many steps it took, but it was thousands!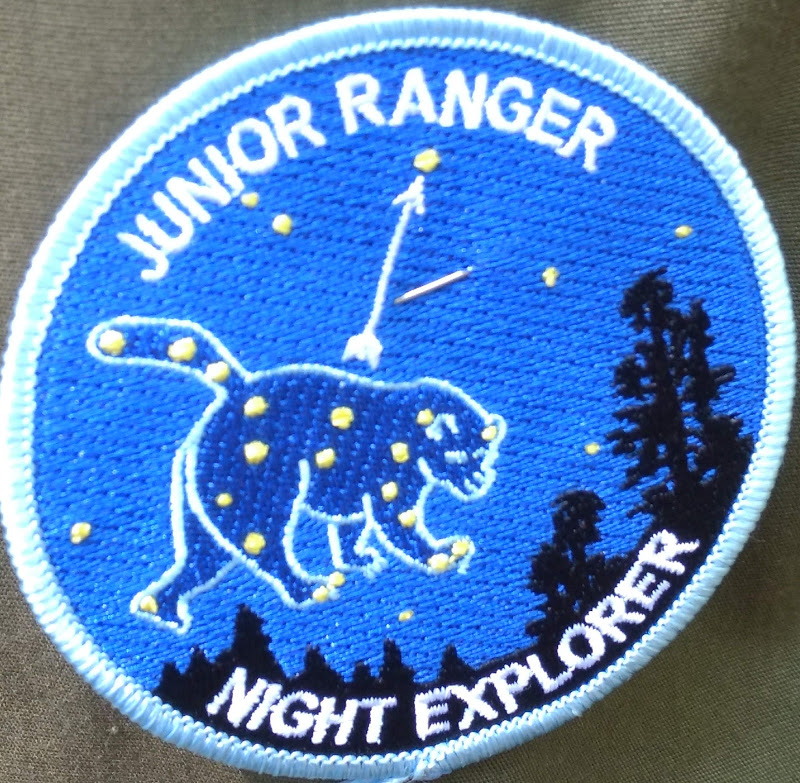 I also looked at star constellations and learned about a number of them. I found Orion and Scorpio and the two bears and dogs. I could see a lot of stars there. And there were white smudged stars in between, instead of black. That's because there were so many stars that it literally filled the night sky! This was a life experience for me and the first time I had seen this many stars. It was amazing!"
See, there's no light pollution at the north rim of the Grand Canyon; you just see the stars.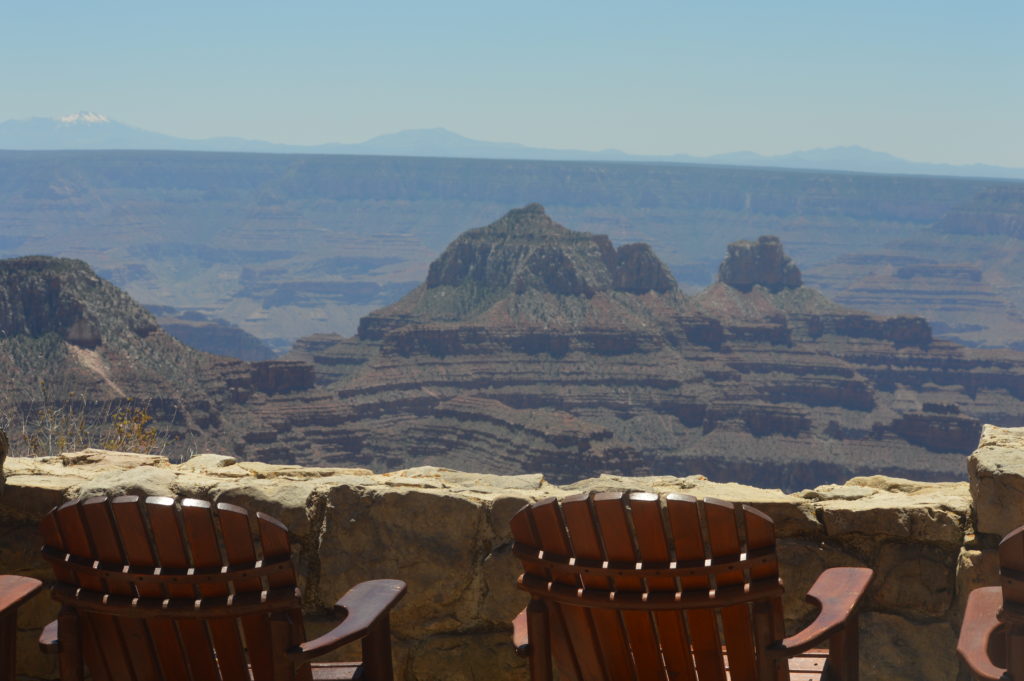 In the day, on the other hand… the canyon is just layered with colors. All shades of red and yellow plus green is in there. While I was waiting for my food at the lodge I would sit on the porch just looking out at the wonderful canyon.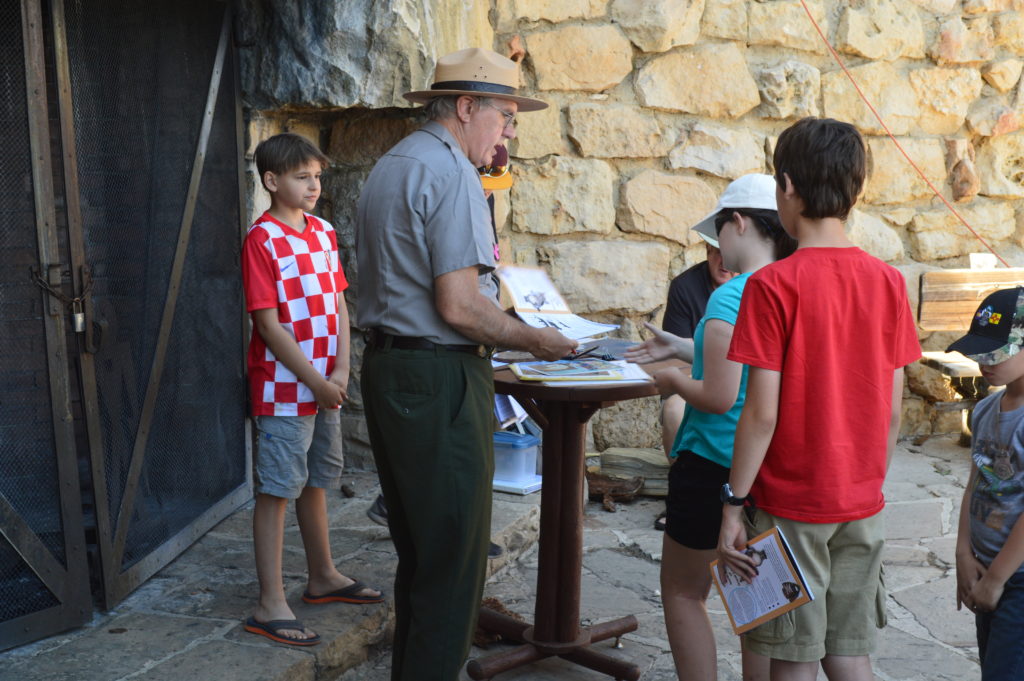 While I was there, we would listen to "ranger talks." One time the ranger spoke about the California Condor, which is a humongous flying bird. Through a catch and release program, this species is now out of danger.
And on the porch, you could sometimes see California Condors. I loved hanging out during the day and just looking out. I also loved the view of the night sky, where someone always seemed to be saying, "Look its a shooting star!"