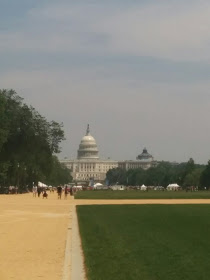 Camille and Serena were engulfed in their newest story, when my mom suggested that I go to DC alone. I was exuberant at the thought of going to the Air & Space Museum, so I jumped at the offer. After I got my wallet, phone, and train pass together Dad drove me to the Franconia-Springfield Metro station.
As we drove to the station, I felt nervous at the thought. I was going to a city alone, something I'd never done before. But as I got out of the car all traces of worry were long gone. I was excited!
I scanned the pass and crossed through the gate. Our family had visited D.C. many times since we left Florida, so I knew how to use the Metro. I took the escalator down to the platform and boarded the train.
It took about 45mins to get to my stop, L'Enfant Plaza. The metro was nice, just whizzing by. I was glad I wasn't in the traffic jam next to me. It was stop, move an inch, then stop again.
Once I got off the train, I headed towards the museum. I realized it would have been difficult to navigate without a phone, since I was not used to the area and the information center was closed on Sundays.
Unfortunately, there was a huge line leading out of the building. It was way too long, so I decided to go to the Natural History Museum instead to see some things I missed. When I arrived, I was overheated (D.C. on the 12th of May was extremely hot), so I was relieved to enter the airconditioned rooms.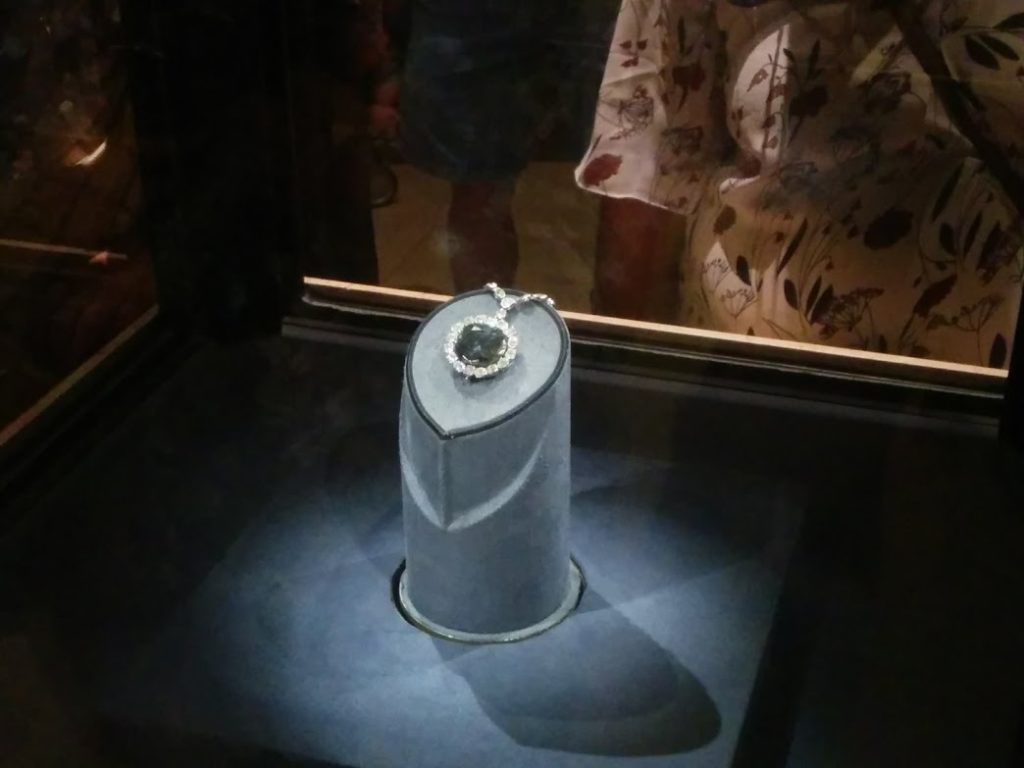 The first thing I did was head to the gems. They were all magnificent, even the uncut ones were beautiful. They had emeralds, a crystal ball, red diamonds, and gems that change in different light (called alexandrite).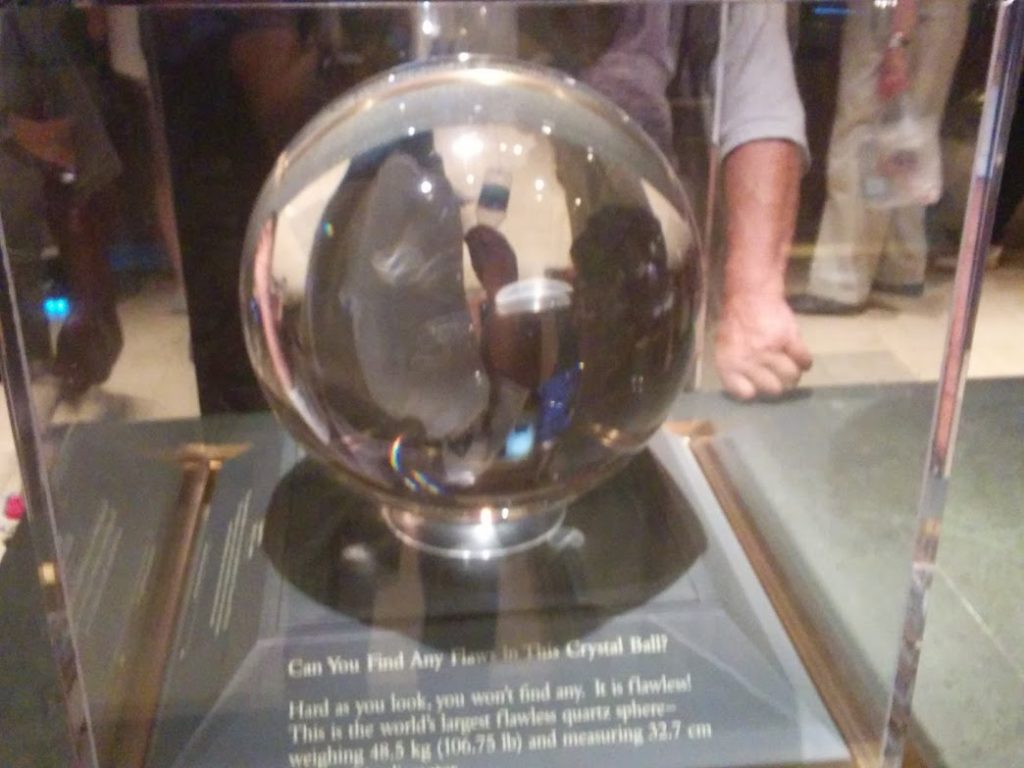 The animal exhibit was amazing and full of history. The new narwhal showcase was very interesting. Until recently, I thought this creature was mythical. A narwhale is a singular tusked whale, also nicknamed the unicorn of the sea. The reason they aren't well known is because they live near the artic year-round.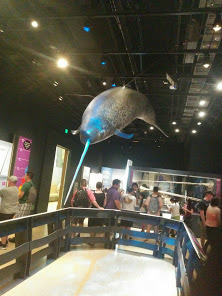 Another awesome fact: I learned was that an animal called the "Morganucodon oehleri" is the ancestor and the first building block for all mammals that did and do exist today. Pretty cool right?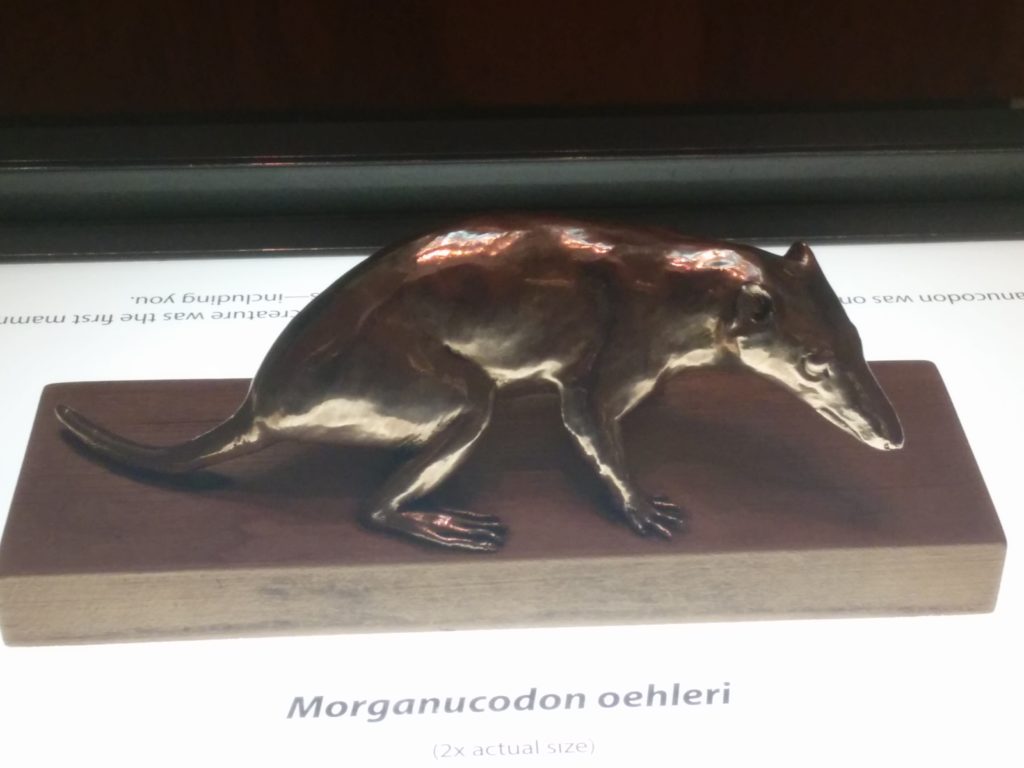 After that, I left and walked from Pluto to the sun! It was a scaled model of the solar system by distance and size, spread out over a half mile along the street.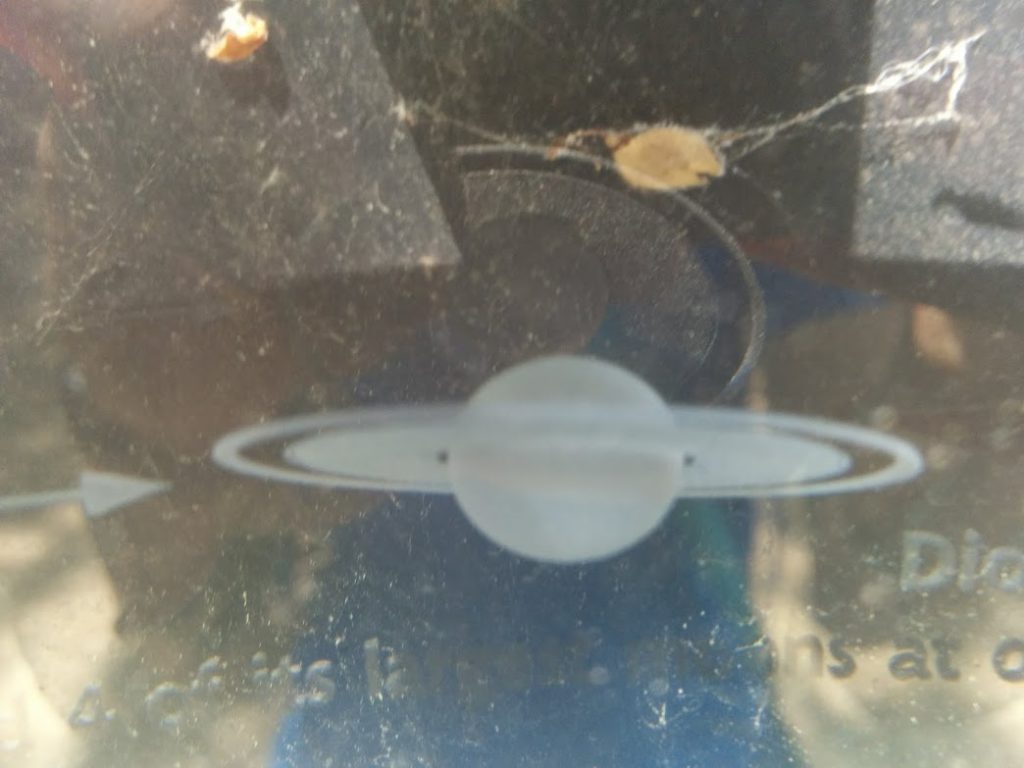 I also went to the Washington and Lincoln monument. Though they were both under repair, they were still as beautiful as ever.
Being on my own was extremely fun because I got to go where I wanted and do what I wanted to do. I was also able to manage money for lunch as well as the train pass. For me this was awesome and fun, because I had the power of choice. I was free to do what I wanted to do, since there were no other conflicting ideas on what to do. It was just me and what I wanted to do.
Fun Fact: One thing to note was that the average crossing signals had a 80-second walk time.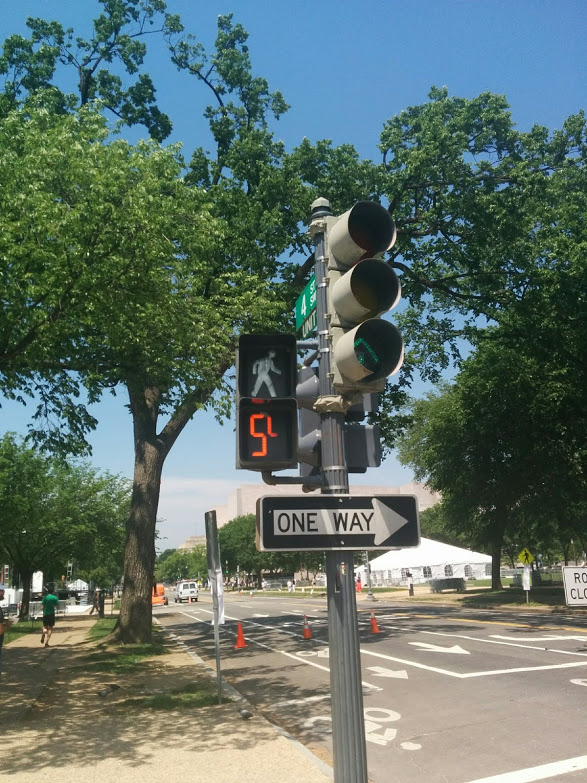 When I went to go home, one of the problems I ran into was that everything leaving D.C. was crowded. Unfortunately, that also meant the metro heading back. The trains only came every 15 mins (or longer) and they were jam packed.
When I saw the first train I immediately knew there was a better way to get home. I examined the map to find that if I made a slight detour I could travel on the yellow line, which I knew wasn't as crowed from prior experience. That way I could sit back and enjoy the way home. So off I went.
There was a lot of joy in roaming the streets alone so if this opportunity were to arise again I would grab it without hesitation.
And so that my friends was my experience alone in D.C. Thank you for reading.
Cole out…