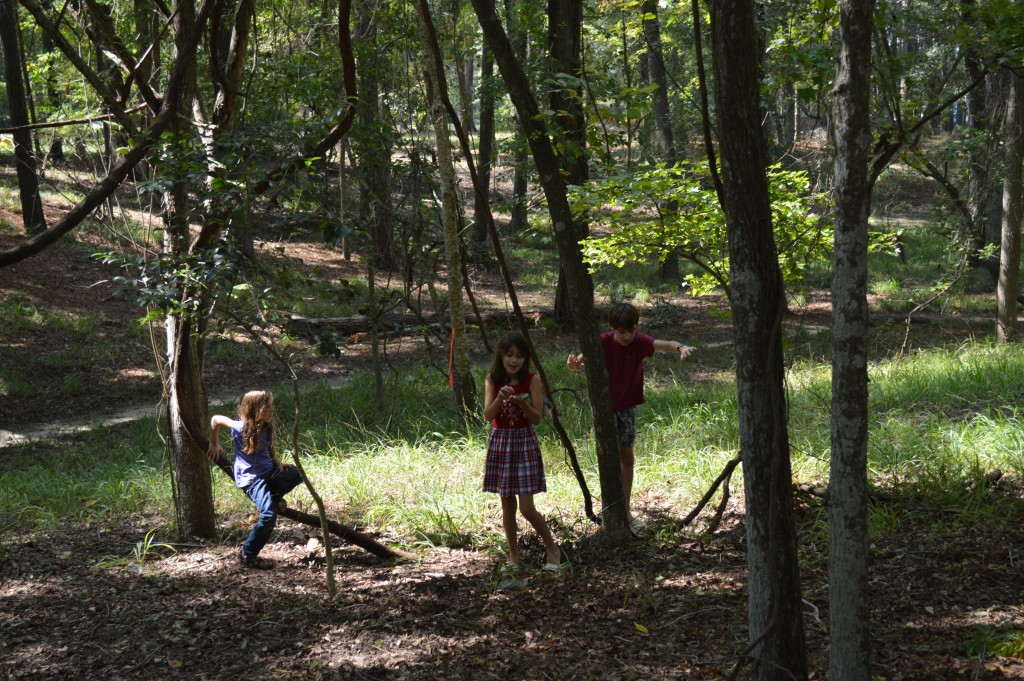 I've found that one of the easiest and most informative activities I can do to homeschool my children is simply to go for a stroll, especially in the natural settings of most RV parks. Before arriving in Segnette State Park, we had the limitation of usually staying in a Walmart parking lot while we were on the move, plus everyone feeling tired from the day's driving. But once there, taking them on nature walks had many rewards.
Every plant, every animal has its own strategy for survival. This realization and an interest to learn about different life forms made me an armchair naturalist at an early age. Now when we encounter something the children haven't seen before, I can usually identify it to some degree and tell my kids a tidbit or two.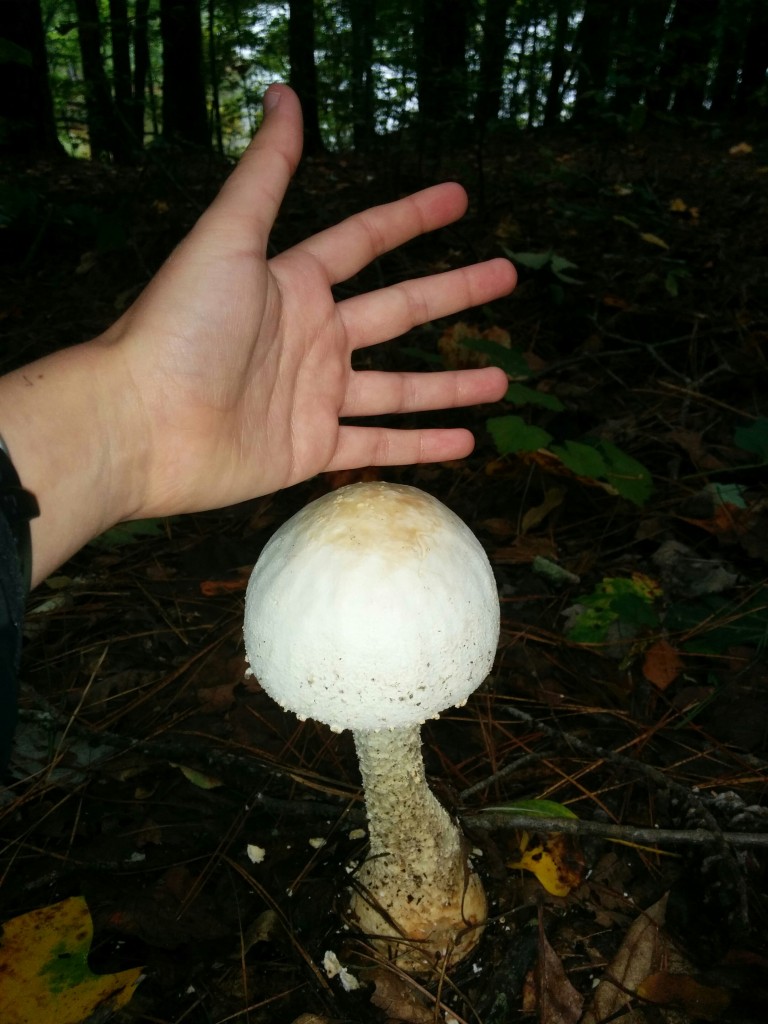 Occasionally I have to admit, "I'm not sure what that is," and dive into my field guides when we arrive back.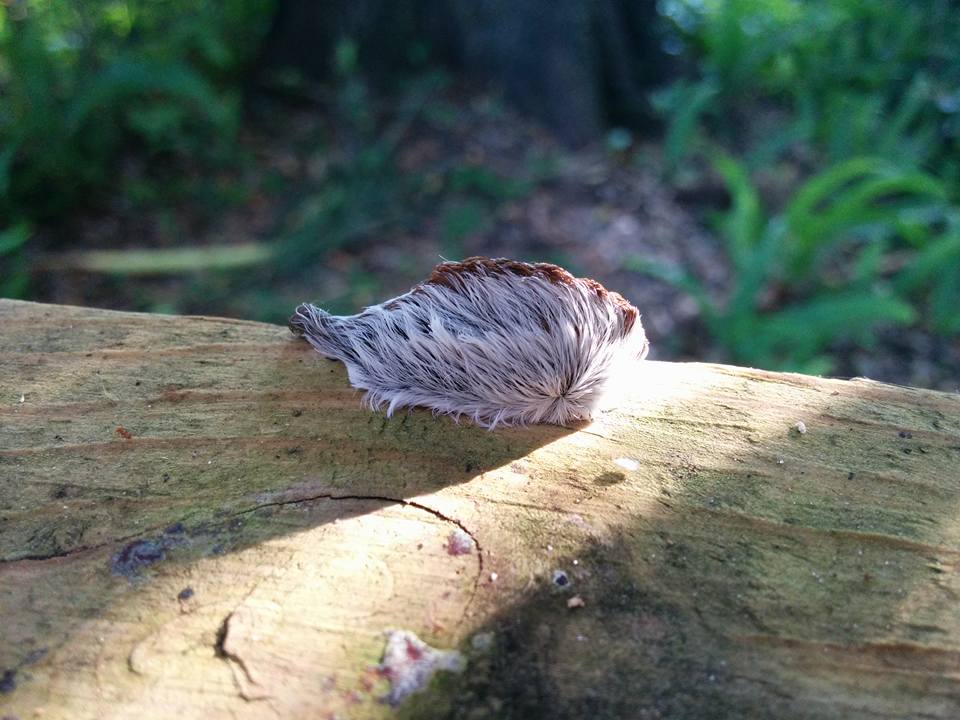 The swampy woods reminded me of where we lived near Tampa before leaving in the RV. Of course Louisiana is a whole new region. Besides, in moist, warm areas one can encounter new plants and animals (especially invertebrates) about to the degree one is willing to look.
We found big millipedes, ponds choked with tiny plants on the surface even in the dead of winter and any number of charming bugs. On one walk I pointed out to Laura and the kids some bright red flies that were absolute ringers for wasps as they strolled among tiny white flowers collecting nectar. I reassured them these were some sort of bee fly posing as a stinging insect, but that one could tell from their fat waist and shape of the head they weren't really wasps.
I also took a trip one day to the impressive Audubon Zoo in New Orleans with Camille and Serena. There we got to view animals from all over the world up close in some unique enclosures built by city planners as long ago as the Great Depression. Predictably my girls fell in love with many of the animals, but Camille's hands-down favorite was the Komodo Dragon. Camille is always one to catch lizards when she can, keeping them briefly as pets before releasing them. Well, when this lizard, the biggest of today's world walked up near the glass and stared at her, Camille was captivated.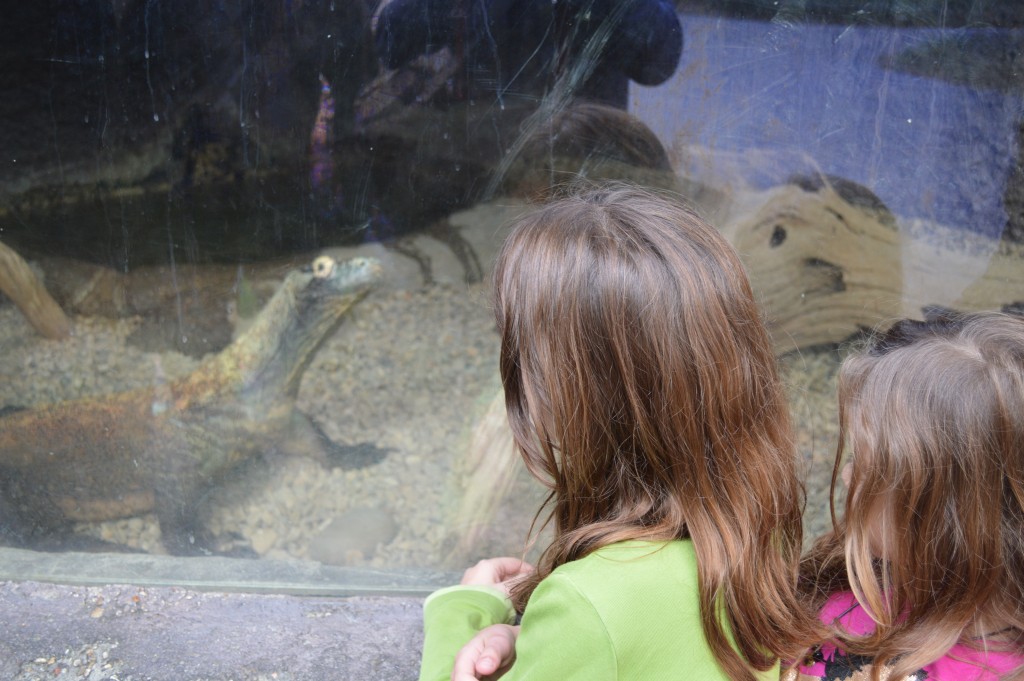 She stared at it in admiration for nearly an hour.