For years I had wanted to go to the house of Ernest Hemingway in Key West. This was the home of the six-toed cats. The first thing that we had to do was figure out whether it would be best to go by ferry, or go on a train then get off and drive to Key West.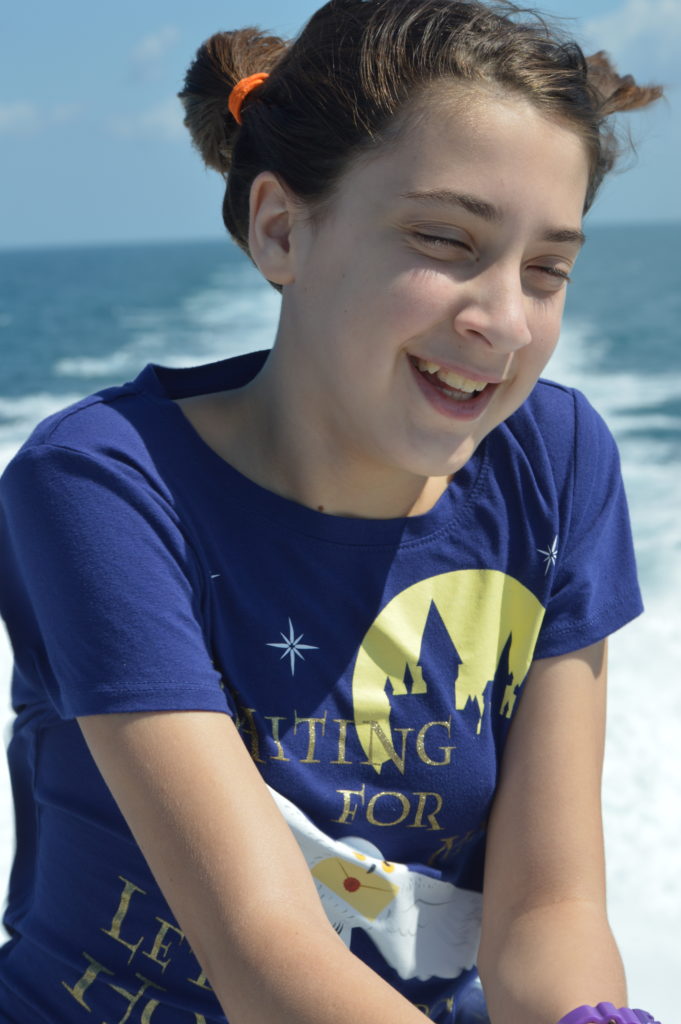 We decided on the ferry because it was faster and we all thought that it would be a lot of fun. When we boarded the ferry we immediately went exploring. We found that there was an upper and lower deck, as well as a higher up outdoor area. The snack bar and restaurant were on the lower deck.
And with that we took our seats and were off. When I looked out at the sparkly light blue ocean the first thing that stood out to me were all the little bag like jellyfish. They dotted the water and were breathtakingly beautiful.
But then the waves got choppy and the boat started rocking back and forth. Everyone on the ship was seasick; the crew members started giving out barf bags and taking back full ones.
This lasted for three hours. After the ferry ride, we stumbled onto the island of Key West. The streets were alive with color. The houses were squeezed together and each had their own pattern making it look like a painter's canvas: not a blank spot on it.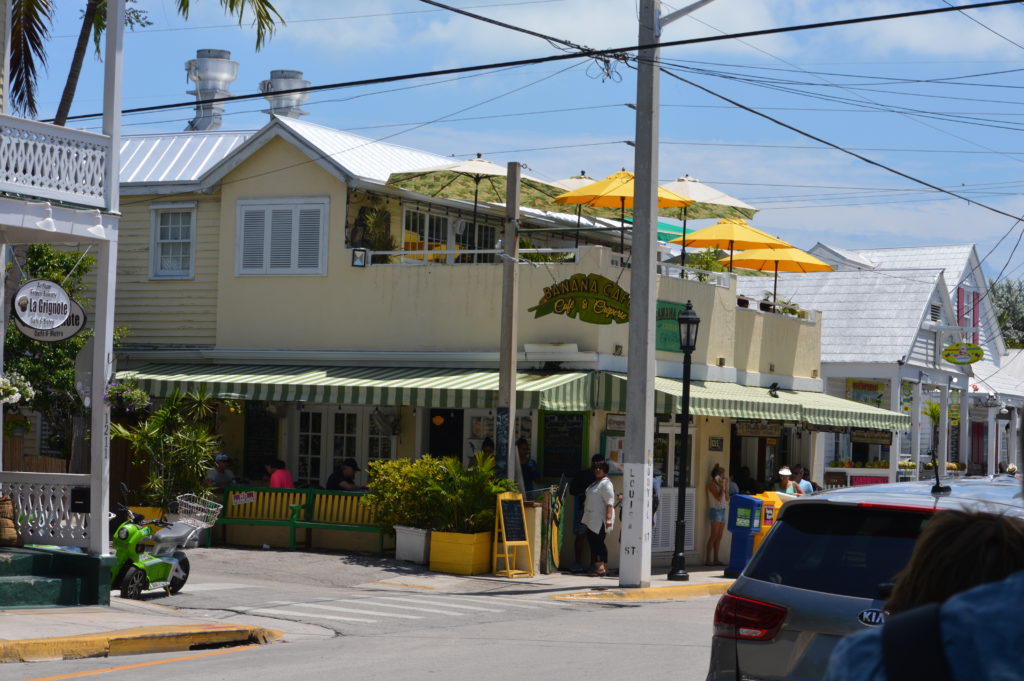 As we were walking to the home of the cats we came across a stand that was selling pineapple juice–in a pineapple.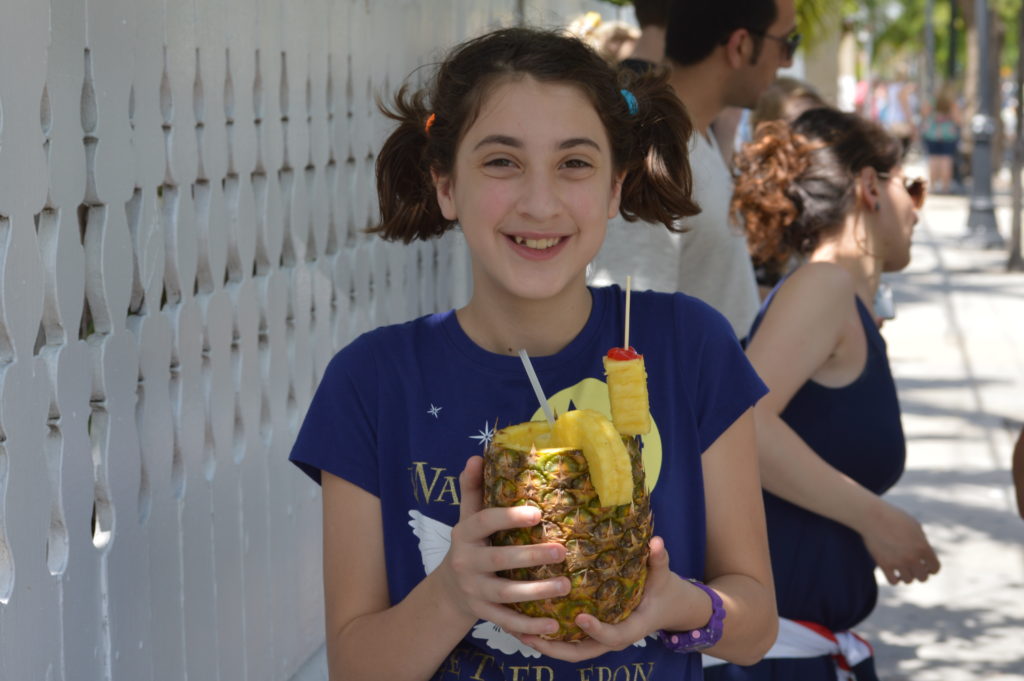 The juice was fresh and delicious, and it was really fun to drink out of a pineapple. I'd never done that before.
Then we continued on our journey to the cats. When we got there, we were amazed how friendly the cats were. They were so friendly that they made you feel guilty when you stopped petting them.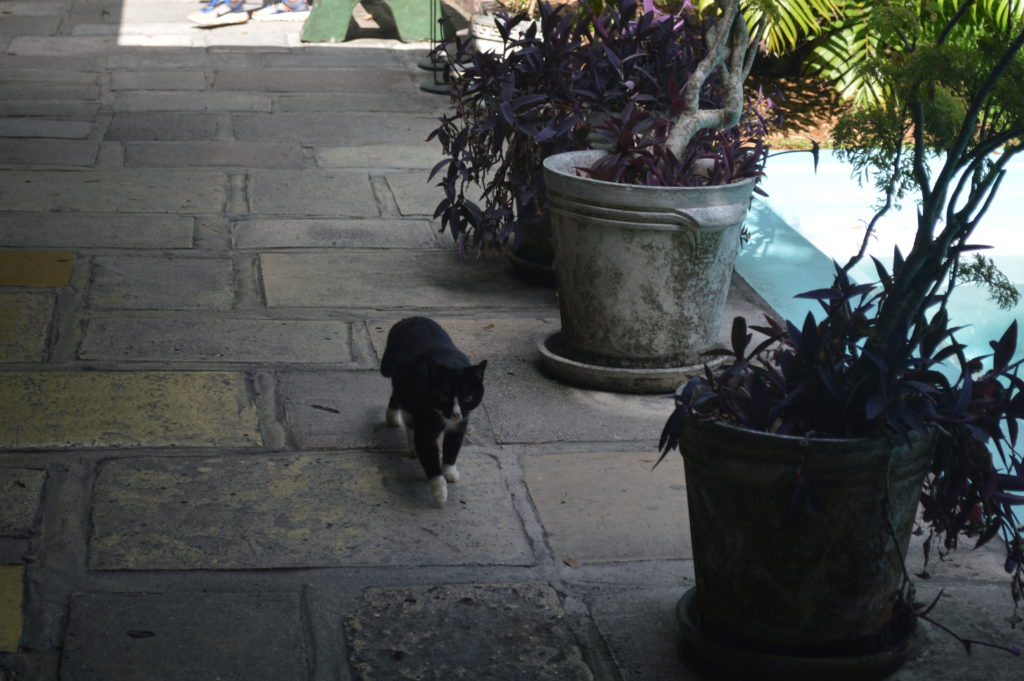 Mr. Hemingway was given a white six-toed cat by a ship's captain. He named her Snow White. He slowly adopted more and more cats over the years. He named all of them after celebrities because he loved them so much.
The museum is dedicated to the cats. They have free reign over the area, coming and going as they please. The caretakers feed them well and make sure they are well cared for.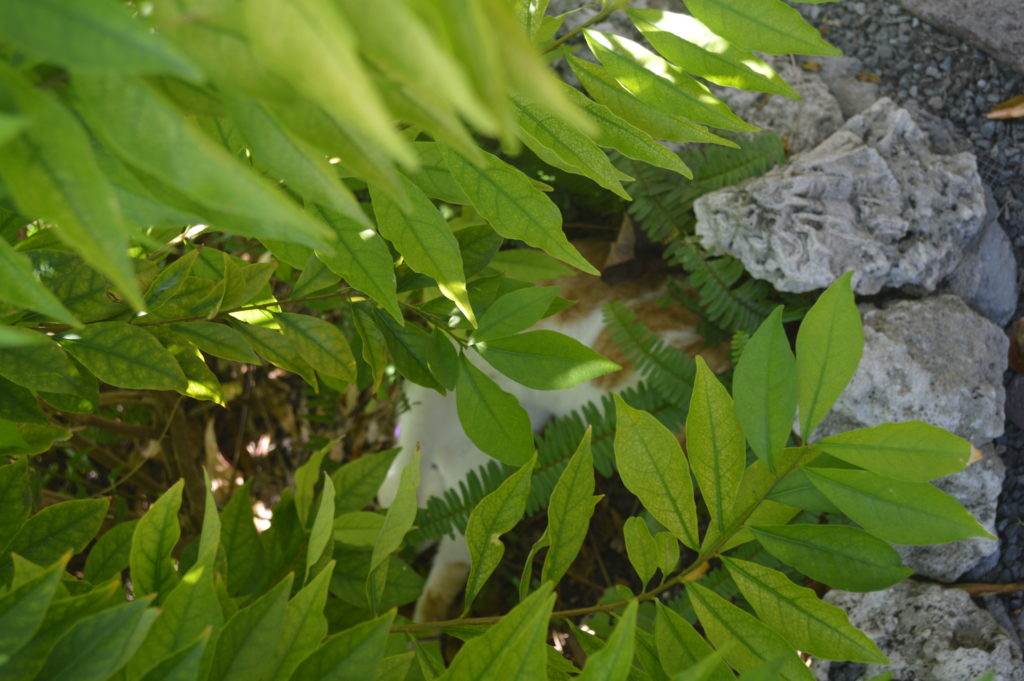 The cats even have there own mini Hemingway house. The cats can go in there when they want a little time to themselves. If I were a cat I would never get bored at this place. It was covered in toys and the whole house was made of scratching posts. They had a food area in there and everything.
Now, I will always miss the land of cats, but the memory will be there forever.