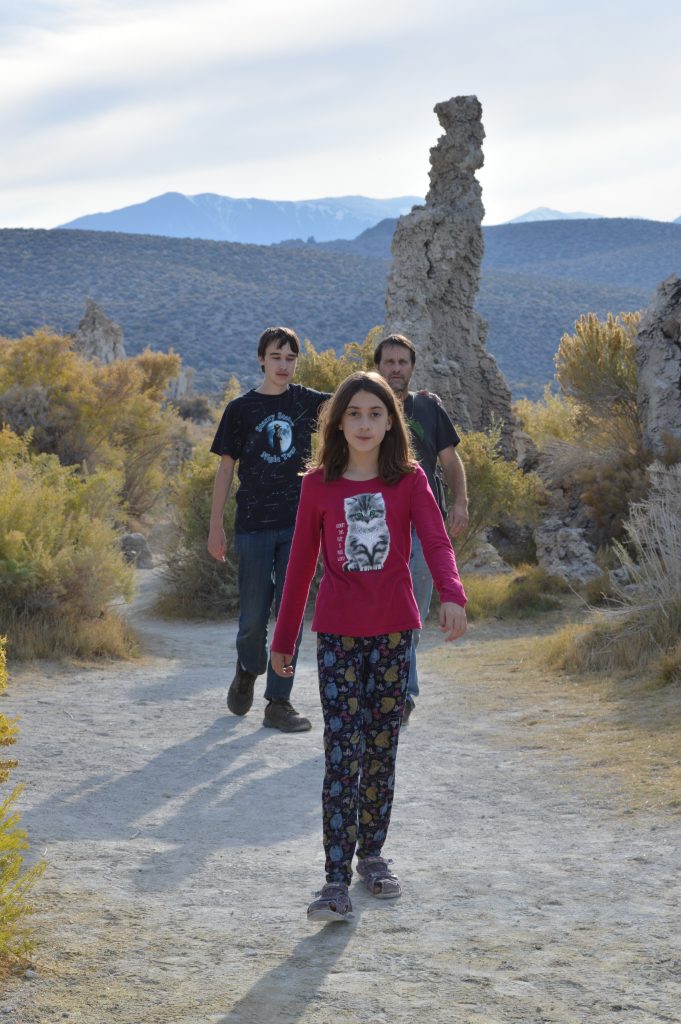 Last week we went to a place called Mono Lake. Mono Lake has 3.5 times as much salt as the ocean. Every now and then in the salt water you can see mini bubbling springs of fresh water. And out of the bubbling springs comes baking soda! When the salt mixes with the baking soda it forms a tufa, a beautiful structure that takes very long to make, about an inch a year. It only grows when it is underwater.
The baby tufas are as small as the tiniest rocks that you've ever seen. They get so big that they surround the area.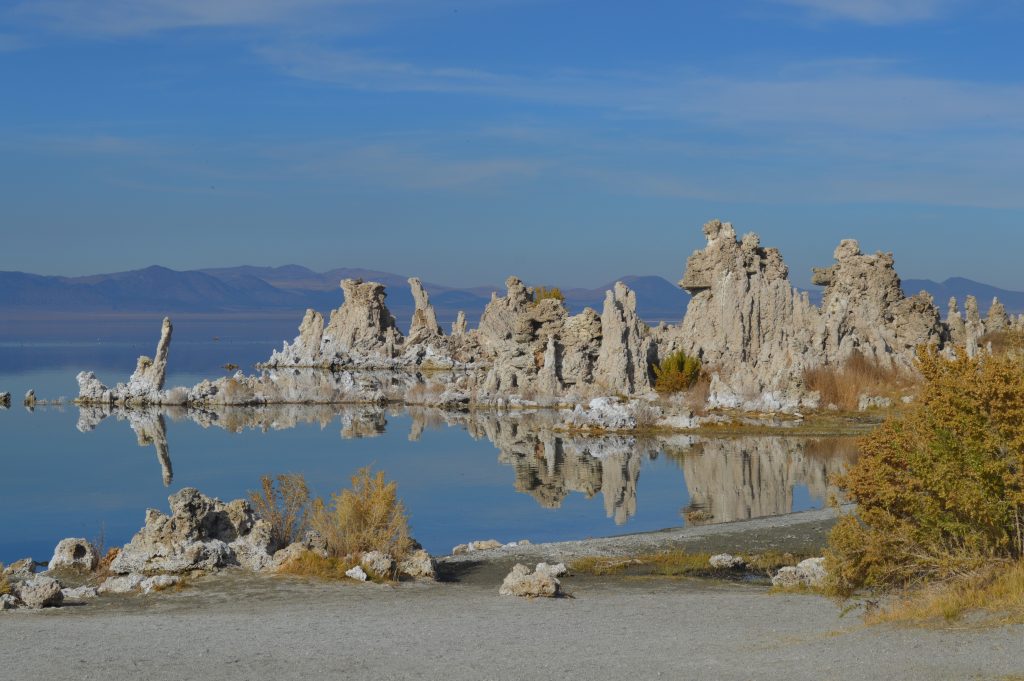 The tufas made me feel calm and peaceful. It was like there was another life form there.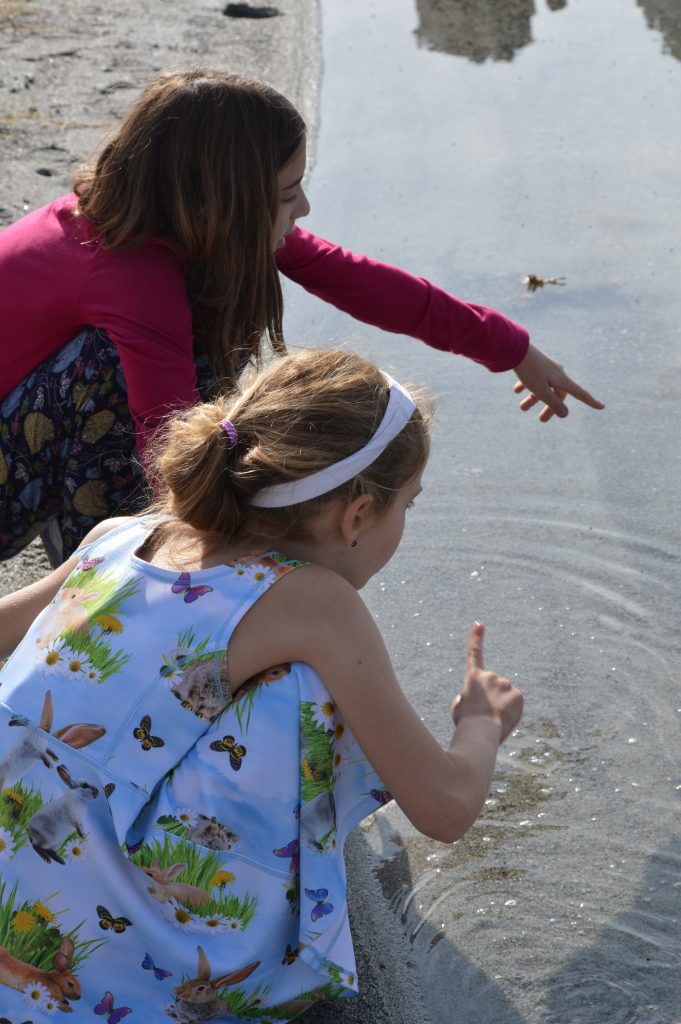 In the water in which the tufas thrive other life forms arise. It all starts with microbes, which algae devour. And on algae, brine shrimp and flies thrive. And about 80 different species of birds feed on them. I look at one of the tufas. I see a little chipmunk face peeking out of one of the holes, then it goes back in again. Then it comes out of a new hole and goes back in again. This happens until I look away from the tufa. Of course, it's still going on, I just can't see it, to prove it.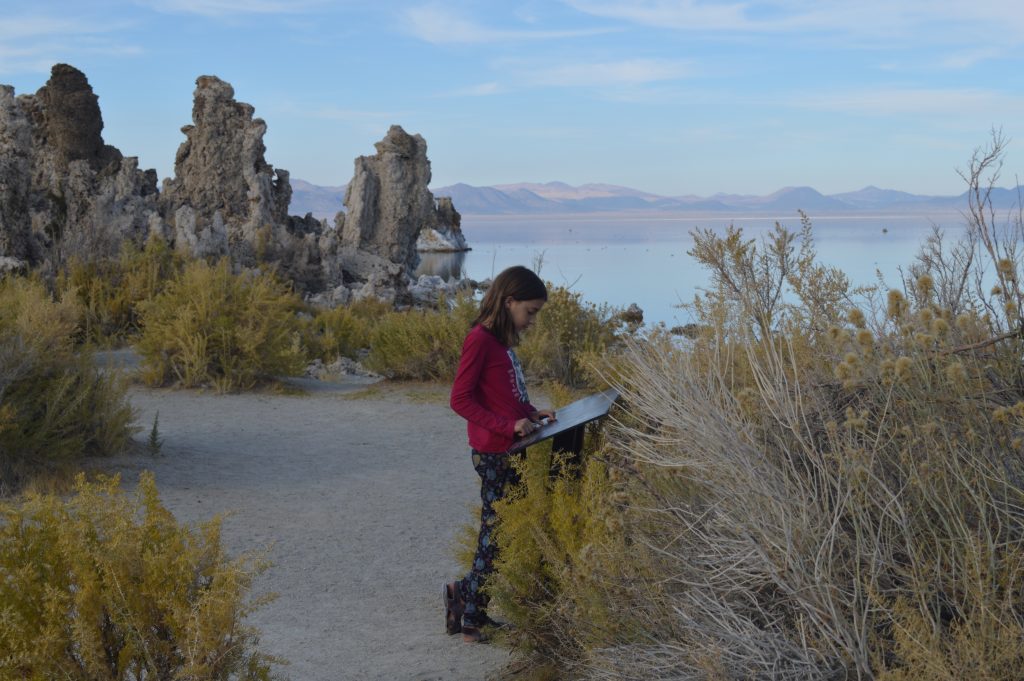 I read every single sign on the whole trail! I enjoyed it very much because if I had missed one, then I would have missed a chunk about Mono Lake. I put my hand in Mono Lake to partly taste it and partly feel it, as one sign suggested. One of the brine shrimp actually swam onto my hand. It was really cute! It was kind of furry and I could barely feel it on my hand. When the brine shrimp finally swam off my hand and ate some algae, I looked over and had to run back to catch up with my family! But there was a sign on the way, so I had to stop. And then I ran over, but then there was another sign, so I had to stop. Finally, I caught up!