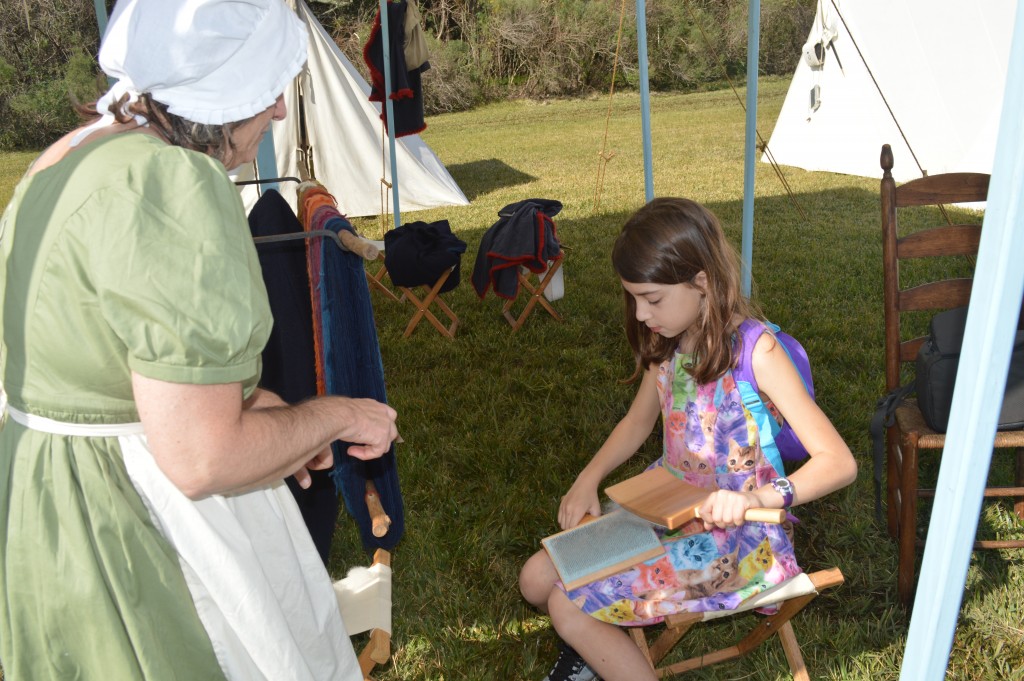 We went to a living museum in New Orleans. A living museum is a place where people explain what happened back in the olden days. I really like it because it lets you learn a lot more, because there are different viewpoints of what happened. Viewpoints are important, because if you get just one point of view you're learning about that one person's view of things. That's not as good because there's about a million different viewpoints in the world and maybe things didn't happen in the way that one person says.
So anyway we went to a living museum! The first day, or should I say night, we saw a reenactment of one of the battles of New Orleans, which took place at the end of the War of 1812. I thought it was amazing! They had real muskets, but they weren't loaded, because they could have hurt someone. The soldiers were dressed in costume. Some of the people in the audience were also dressed in old fashioned clothes! One woman carried her baby in a wooden wagon.
The second day I learned how to card wool and spin it. Carding wool is where you take two brushes (with little hooks on them) and brush them together, each brush facing the opposite direction. When it's all fluffed up one one side, you brush it backward then take it off. That makes softer and smoother and you're taking out the dirt. And the hairs all go in the same direction. Then you spin it!
How to spin it: You take what looks like a top with a long handle and put the wool on it. Then you spin and drop it and hold it about two inches above the handle. And about one inch above that hand you put your other hand and with that hand you'll pull. That turns it into yarn.
Thanks for reading my blog article!