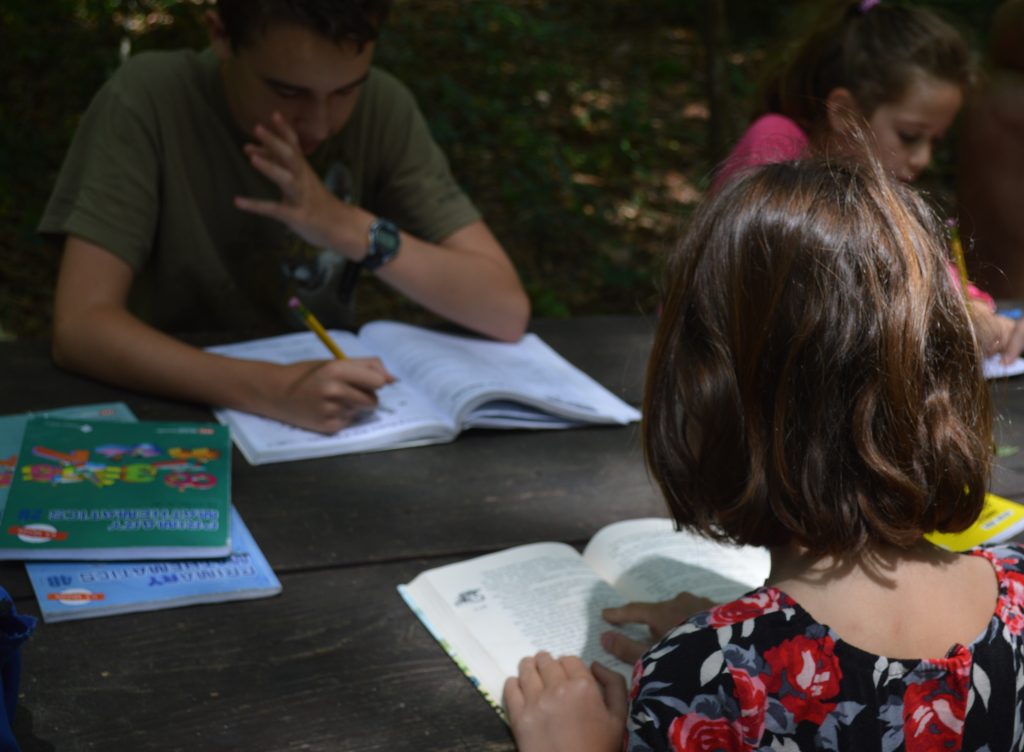 Our strategy with homeschooling is to combine traditional homeschooling, with various curricula, with unschooling, where you allow life and interest to dictate study. I thought it might be of interest to you to catch a glimpse into our unworkaday world.
Of course, National and State Parks feature amazing opportunities to learn. We have hit quite a few in the last year and plan to visit many more in the upcoming one. Just being out in nature is quite a great learning experience! It's always fun to see what the kids come up with when they play. Below, Serena created a little moss home in Louisiana.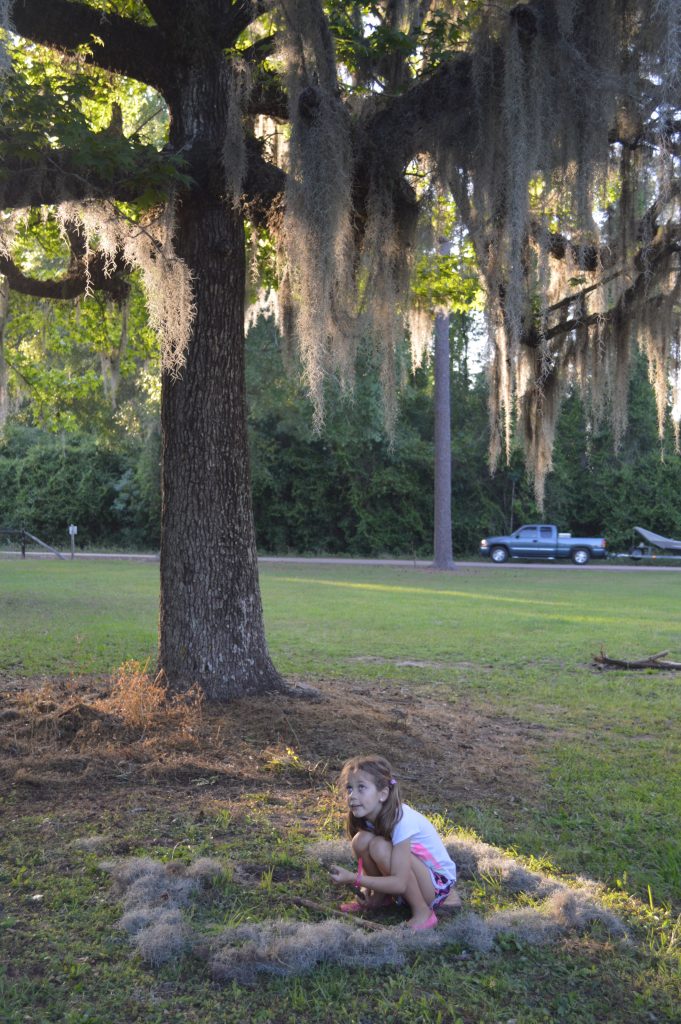 I was recently inspired by a trip to D.C. where we toured the White House and Capitol. While at the Library of Congress, I was particularly taken by a display of many of our nation's classic literature. After that excursion, I picked up The Secret Garden and Charlotte's Web for Camille. Then, on her own, she selected Alice in Wonderland and read it, following it up with Alice Through the Looking Glass. She loved both and said she enjoyed the characters and that the story kept her on edge, with all the surprising twists and turns. She also loves various graphic novels. I've discovered ones that teach history and science!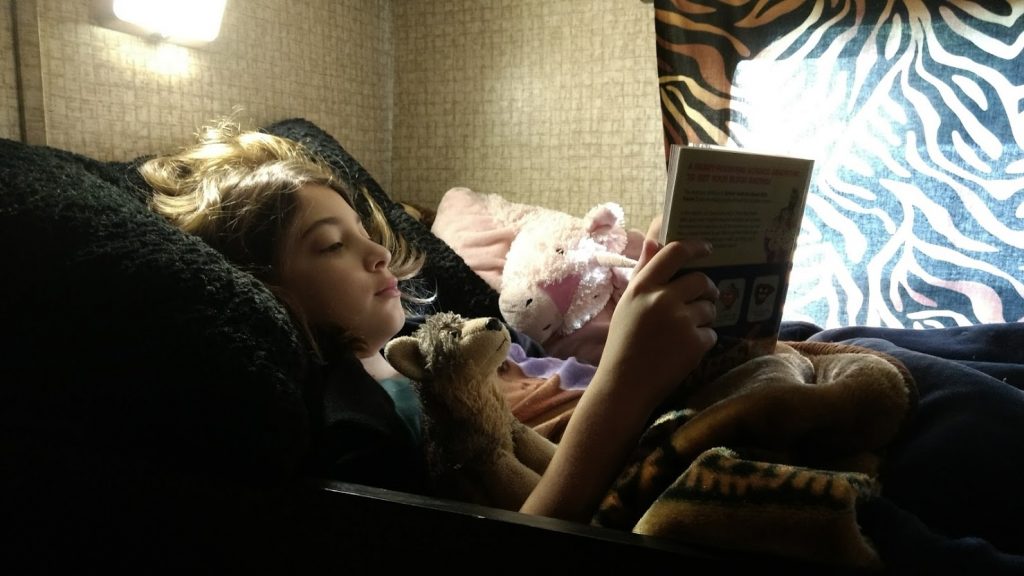 Serena and I are currently following the adventures of Laura Ingalls Wilder. We're on the second book now. It's fun to cuddle and read a few pages each day. Serena reads out loud very well, sounding out the words beautifully. I can thank the All About Reading program we started a year ago, which helped turn her into an avid reader. She's read dozens of Boxcar Children and Magic Tree House books, as well.
Cole enjoys National Geographic magazines and recently completed Animal Farm. He is now reading Huckleberry Finn. He told me that he identifies with Huck, because, like Huck, he doesn't want to stay in one place and prefers to take many adventures. I guess that's why Cole recently groaned when I told him we'd be staying for a few days at the campsite in Welsh, Louisiana. He wanted to be on the road again. Cole also recently finished a five-part series, written by a friend of ours, David McDaniel, called Star Angel. He finds it exciting and action packed.
For math we do a combination of strategies, with a base of Singapore Math. I always look for good life experience lessons for practical math. If you look around, there are tons of opportunities. We recently tested the kids to see how they were doing and were pleased that everyone was way ahead of their grade level. Cole joked that he didn't need to continue as his score was beyond high school.
Bird watching is a new favorite activity! Being that Dan studied Biology extensively, we have a lot of good nature field guides. The kids really enjoy classifying birds and butterflies (and sometimes beetles). I'm hoping they get into creating journals. Will keep you posted!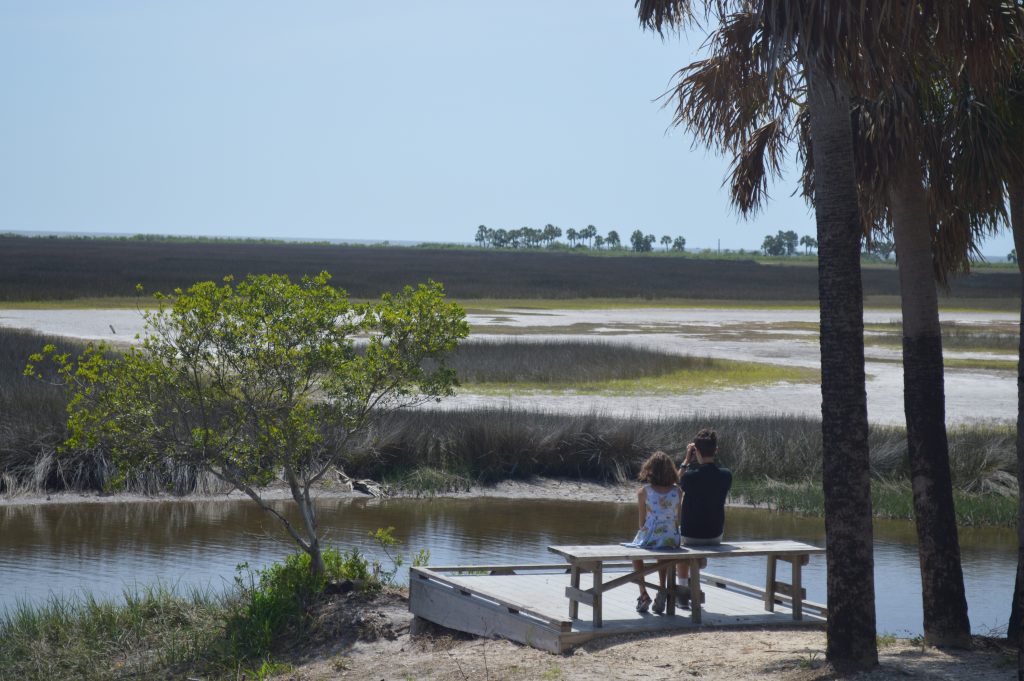 Last year, we joined a museum in Baton Rouge that allows us to visit a host of museums on their reciprocal programs. We can visit many art and science museums around the country! As a result we've seen many educational films along with quite a few planetarium shows. In addition, some have amazing hands-on experiment stations, where you can use high-powered microscopes and do high school level biology experiments. When we head back to Houston I plan to take them back to the Health Museum to take advantage of their program. That one rocked!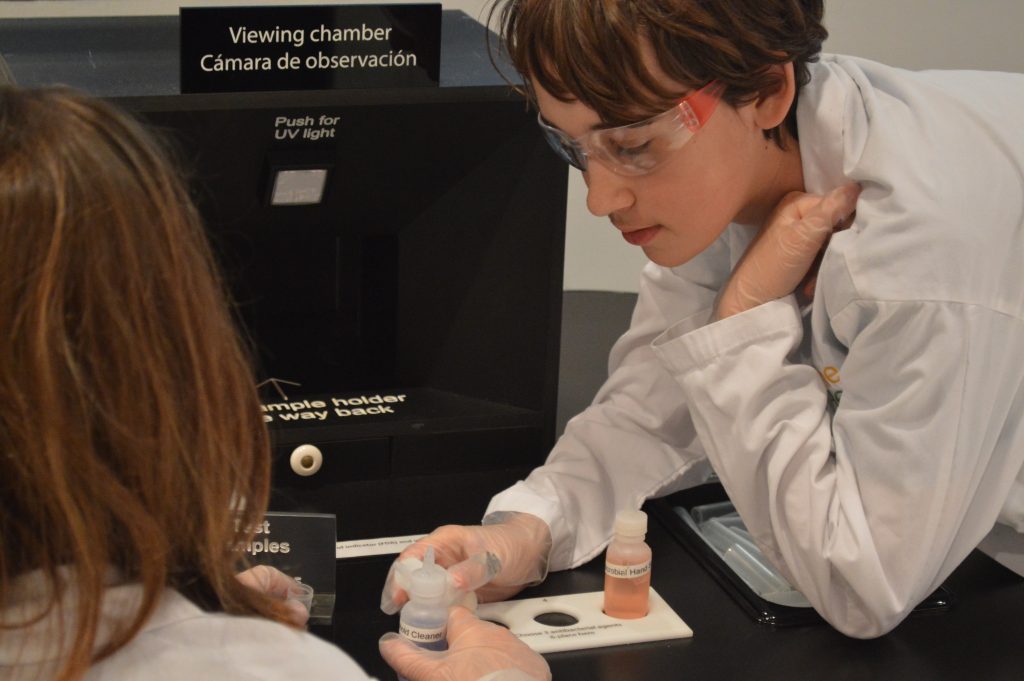 While in Louisiana we visited a small playhouse and saw the musical, Pump Boys and Dinettes. I realized I should look for more gems like this around the country, sharing various musicals and plays with the kids. I'm excited to discover what the different communities might have to offer!
I could go on an on, but will stop for now, as that will give you a quick snapshot of our homeschooling experience. Every day is a new challenge and opportunity to learn!