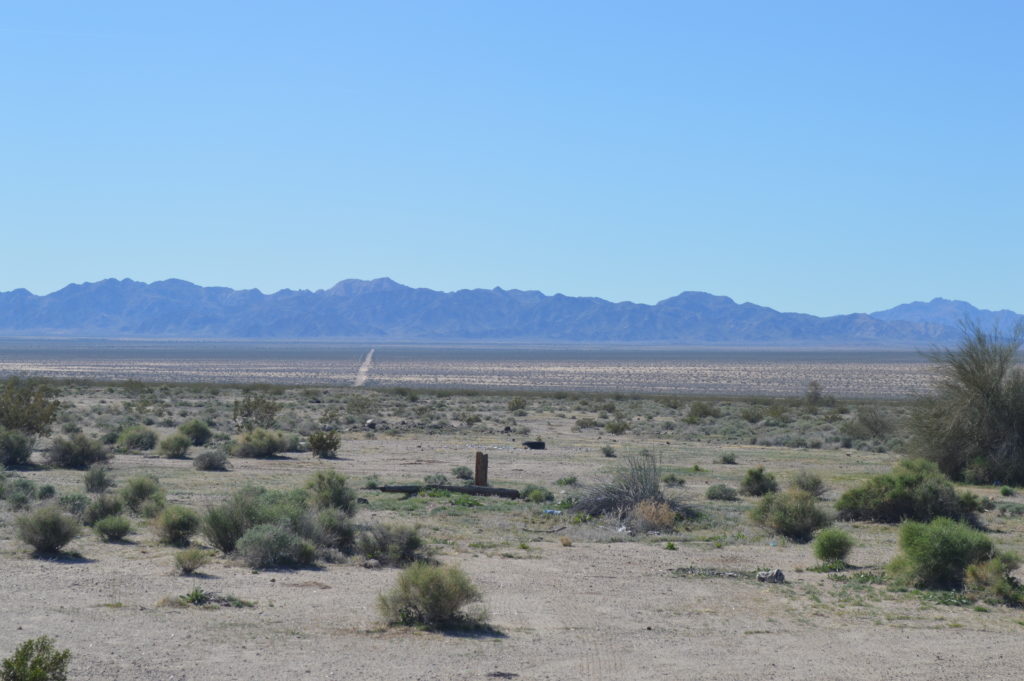 We're currently traveling through desert after desert (where we've been since December) to get back to Daddy Rabbit Campground in Floyd Virginia. I love Daddy Rabbit because because every time it rains salamanders come out in the millions. And there are many fireflies that come out in the billions at night. Plus, we have quite a few friends there. Oh, and there are the little things like hookups and showers there that make life a little easier.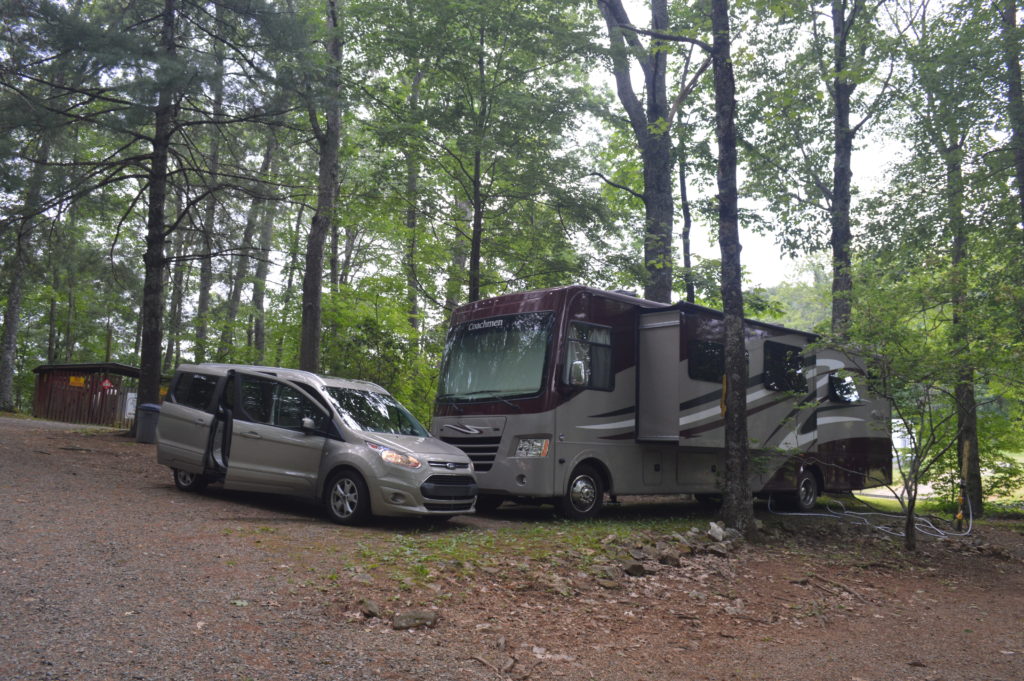 I know I haven't written a blog article in a while, so I thought I'd catch up with you. So, after we left Florida last May, we headed to Daddy Rabbit. We stayed there for six weeks, much longer than we'd originally planned, but we love that place. When we left we drove through West Virginia, Kentucky, then parked in Gibson City, IL.
In this city there was a campground which was only $10 per night and included full hookups, showers, and a playground with a basketball court that Serena loved. In addition, a mile away there was a public swimming pool where we went almost daily. Serena and I made a few friends there. We played Marco Polo, dove off the diving board, and had lots of summer snacks.
After a month we left and traveled through Iowa and Wisconsin then arrived at the Mall of America. They didn't allow overnight parking, so we found a Walmart twenty miles away where we could camp for two nights. When we got to the Mall of America we were astonished by the beauty and size of the place. There were four floor with many shops and an amusement park smack in the middle. We rode a couple of the roller coasters because we just had to do that.
Then we left Minnesota and drove into South Dakota where we saw Mount Rushmore again. Then we went to Wall, which is a town with a lot of tourist shops. Mommy and I woke up each morning and got a five cent coffee and freshly baked doughnut, which was the best doughnut in the world when you dipped in the best coffee in the world.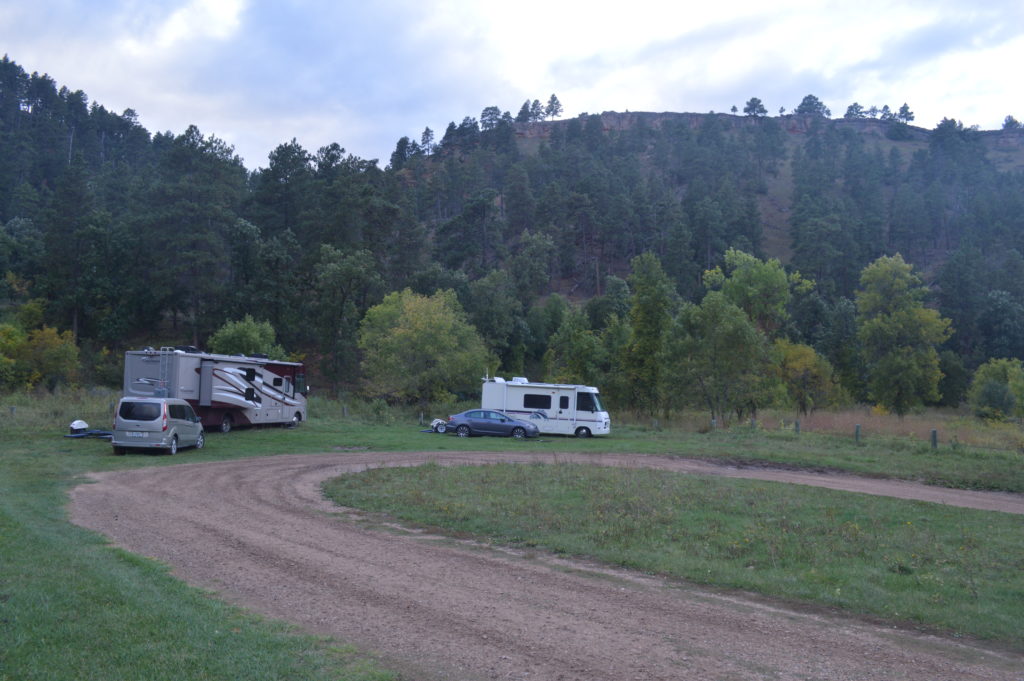 After that we drove to Beulah, Wyoming where we knew about a free boondocking site. We got there September 28th. On October 1st it snowed. Mom didn't want snow, but my sister and I were hoping for it. We really like the fluffy and cold snow. Serena and I went trudging out to find bear tracks chasing deer tracks. We also found bloody snow with a deer leg at the end of it with bear tracks all around.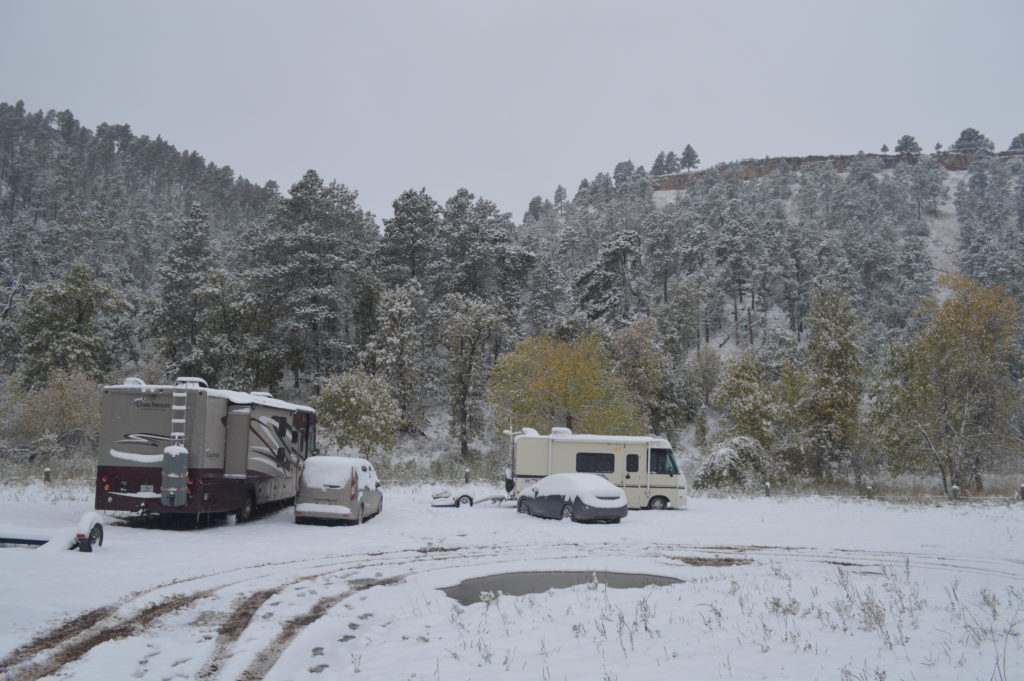 Next we went on our way to Washington State, where we stayed at a campground in Seattle. Serena and I made pompoms and sewed them onto hats to make broccoli and cauliflower Halloween costumes.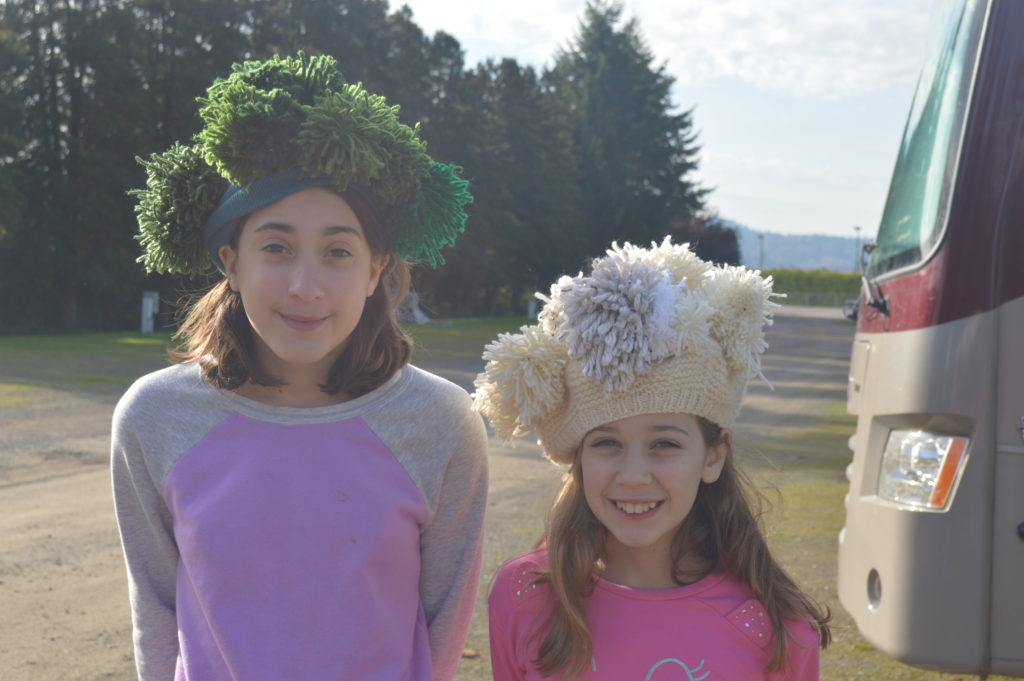 After, we went down the west coast, visiting various spots we'd seen before. It was fun to see the Redwoods again. I found quite a few banana slugs and oh, yeah, there were some big trees, too! Then we headed to Quartzsite, Arizona. We stayed there for four months. That was boring. We were basically staying in the middle of the desert and there was really nothing to do. I will be really happy when we arrive at Daddy Rabbit and are surrounded by trees, salamanders and fireflies.
But for now we're driving…