Heading out of Florida two months ago, we knew we wanted to visit the Pacific Northwest for the summer, but we didn't have an exact route planned. Too far south and it was too hot, too far north and we'd get snow. It's always an interesting balancing act.
Eager to visit with Dan's mom, we opted to meet her at the Gilbert Ray Campground, which is in Tucson. This is one of my favorite spots. I just love the abundance of cacti there!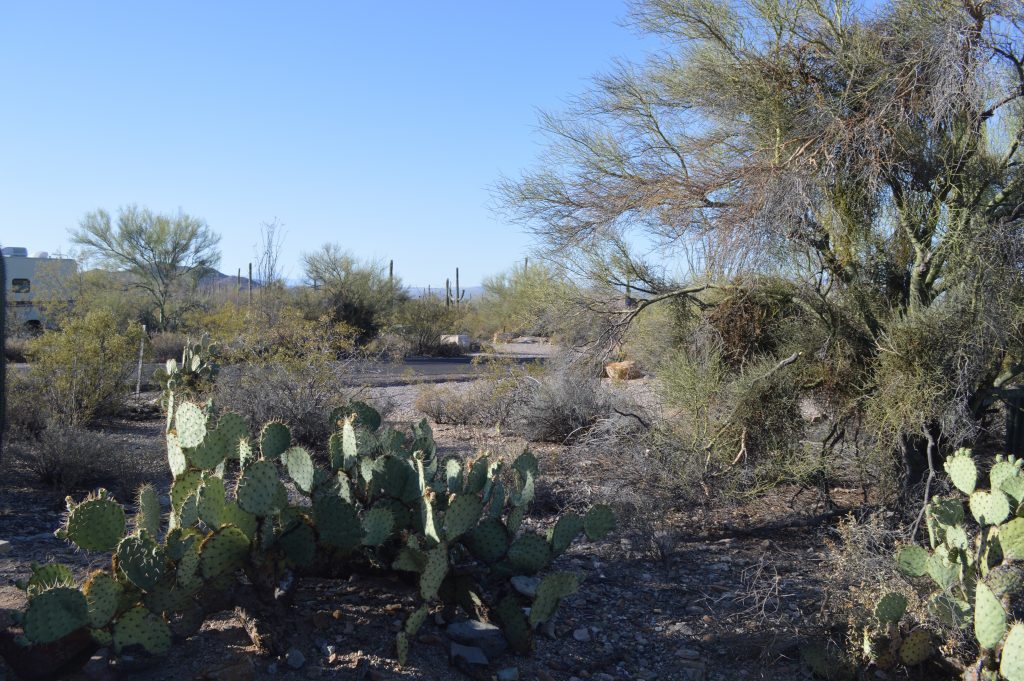 While we were there, I decided to join the Arizona-Sonora Desert Museum, which was only a couple of miles away. That way we could visit every day. See, it isn't your typical museum. It's primarily outdoors, so it's a great place to take walks. Camille and I would get up early each morning and have some Camille-and-Mommy time. With the membership, I also got a free cup of coffee, which I loved sipping on the veranda. Camille snapped this photo below.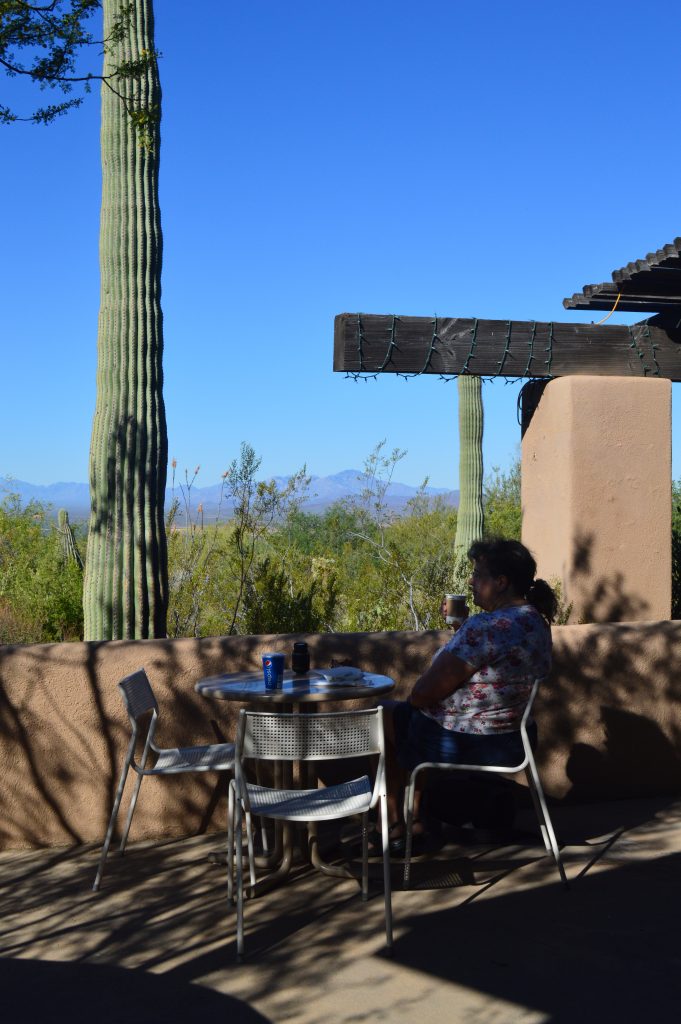 This museum has an enormous botanical garden and zoo. They have so many great specimens of plants and wildlife, ones that you might find in the Sonoran Desert. We were surprised to find sting rays there, as you don't think of deserts as hosting sea creatures. However, since sting rays reside in the Gulf of California and are part of the Sonoran Desert, they're in the museum! The children enjoyed feeding them.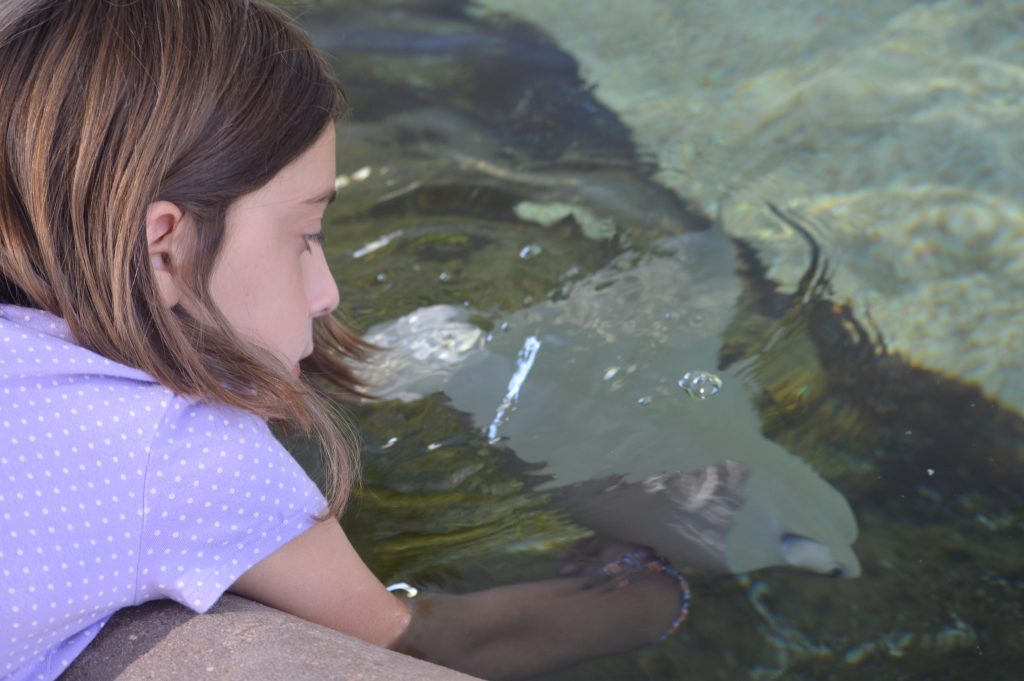 We all really loved the hummingbirds, which were all over the museum. There was also a dedicated habitat devoted to these graceful birds. We learned about their young and even saw a mama feeding her baby, which was a treat.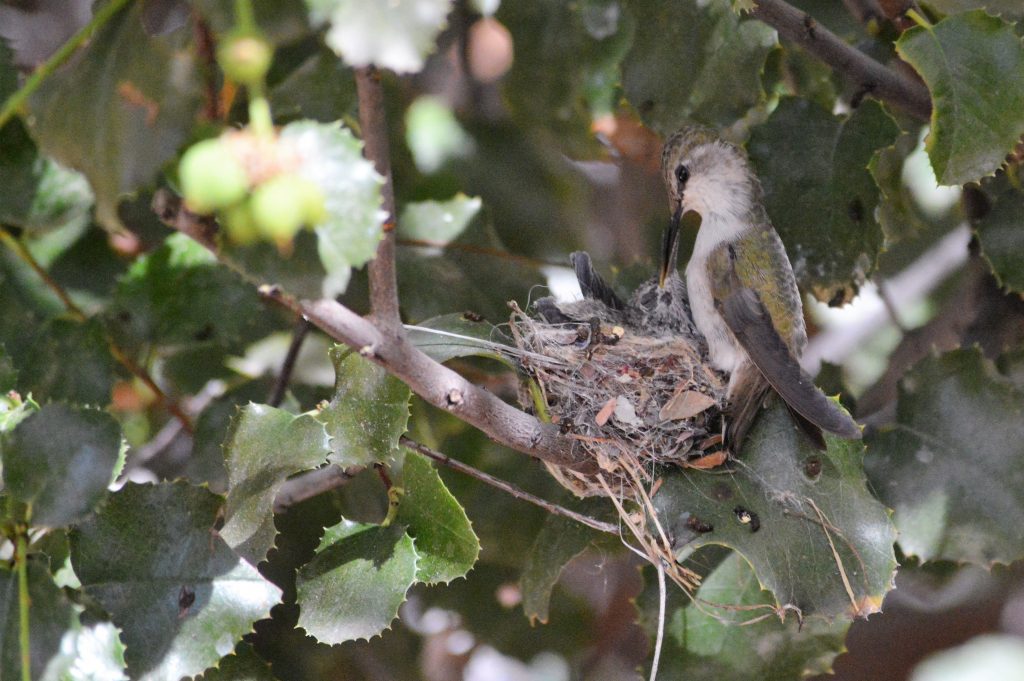 I've been practicing my photography and managed to capture a hummingbird in flight!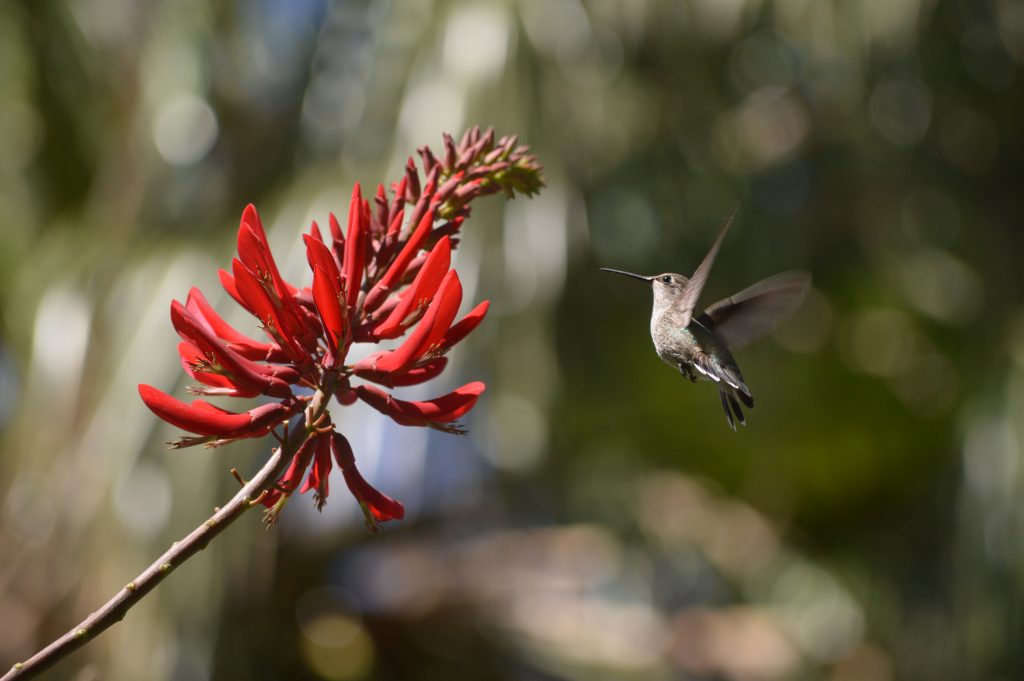 Somehow the summer weather crept up on us and none of us wanted to suffer through the 100 degree temperature that Tucson was offering, so we headed north quickly. We landed in Flagstaff, which was a challenge with the steep grades, but rejoiced when we found the temperature to be in the 70's and 80's.
Next article I will share with you our love of Flagstaff. In the meantime, please check out my youngest daughter's account of this amazing city!