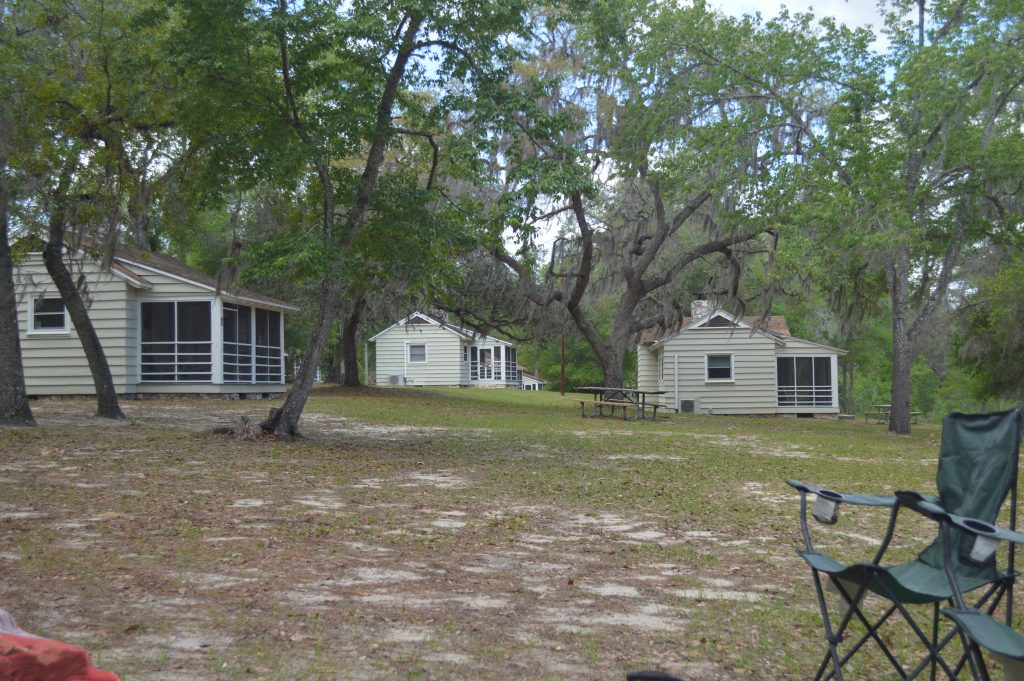 As we travel around the county, I enjoy visiting all the seasons. I find they can be marked by various holidays. Today, we celebrated Easter at one of our favorite parks in Florida, Mike Roess Gold Head State Park. We settled the RV in a spot and splurged on a rustic CCC cabin, complete with a kitchen and bathroom (with a bathtub).
We've visited this park many times, but I've never had the luxury of driving my home here. It made transferring everything into our cabin easy! No packing required.
Last year we were in Texas for Easter. This year we got a little behind schedule, so we're still in Florida. We all agreed to have our traditional family hunt at the cabin, so this morning I hid a variety of eggs and toys in the trees and around the outside of the cabin.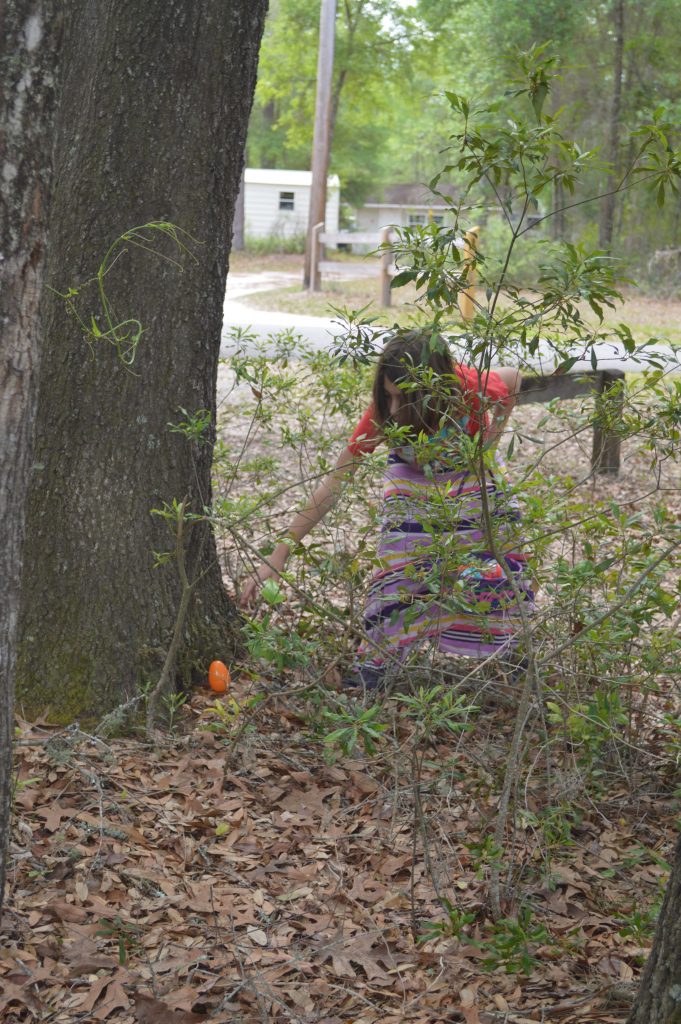 I'd planned to go easy on the sugar, but failed miserably. Witness the hidden giant chocolate bunny…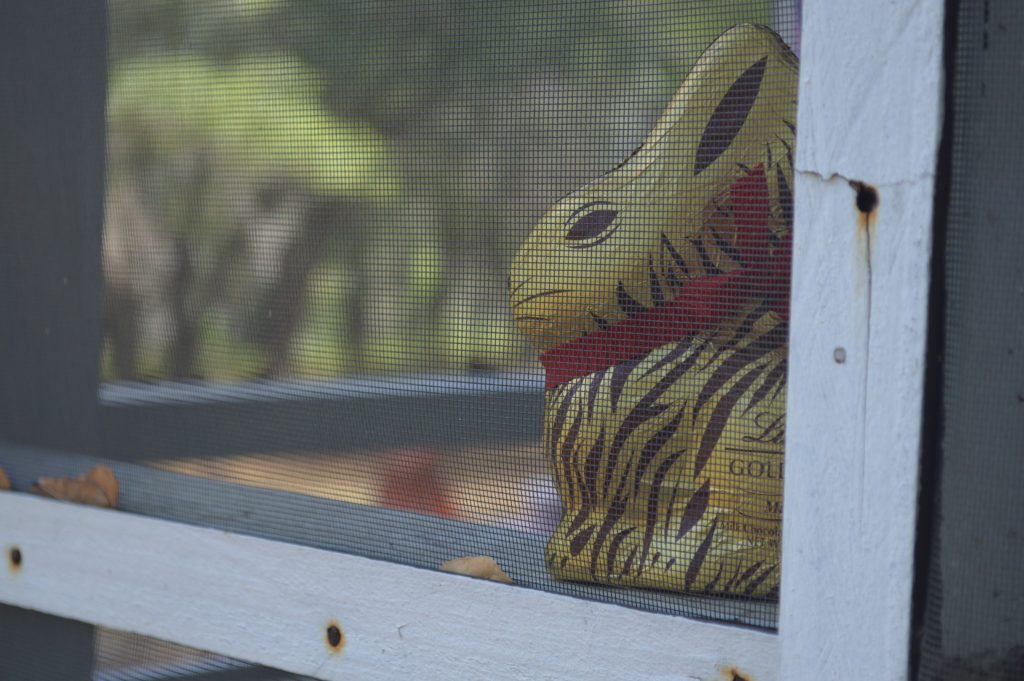 All three kids loved the hunt. I color code the eggs, so that each child has simultaneous hunts for their own treats. Cole: blue and yellow; Camille: purple and orange; Serena: pink and green. I found a variety of styles of eggs with these colors, which was fun. Then I found various special candies and eggs, and everyone knew to look for one and leave the rest. My kids are great about this.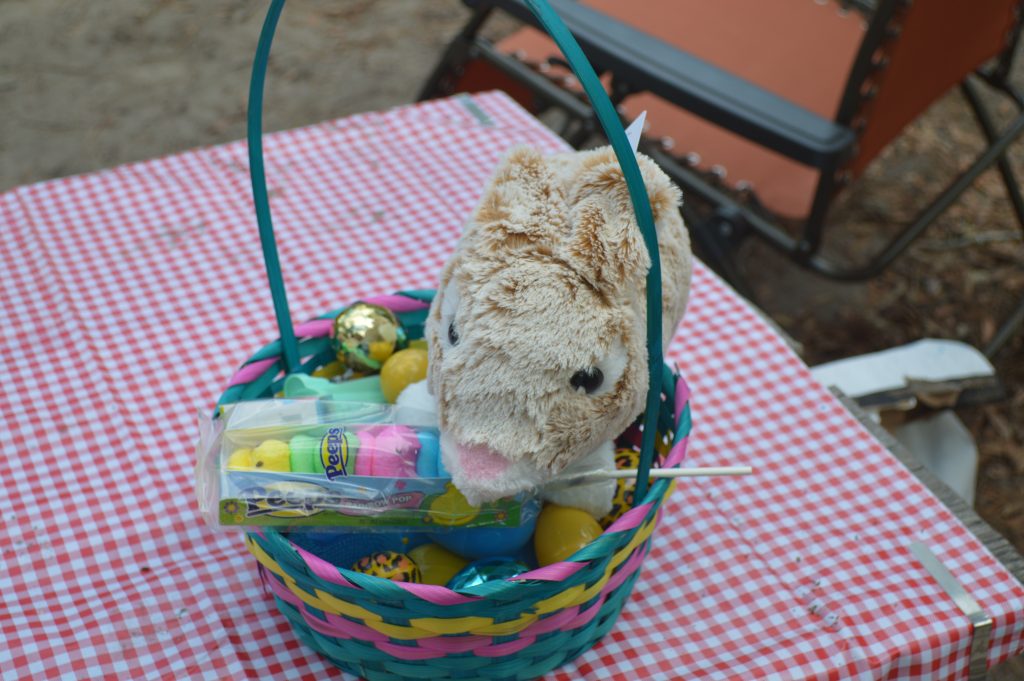 I think Serena's favorite prize was her new stuffed bunny.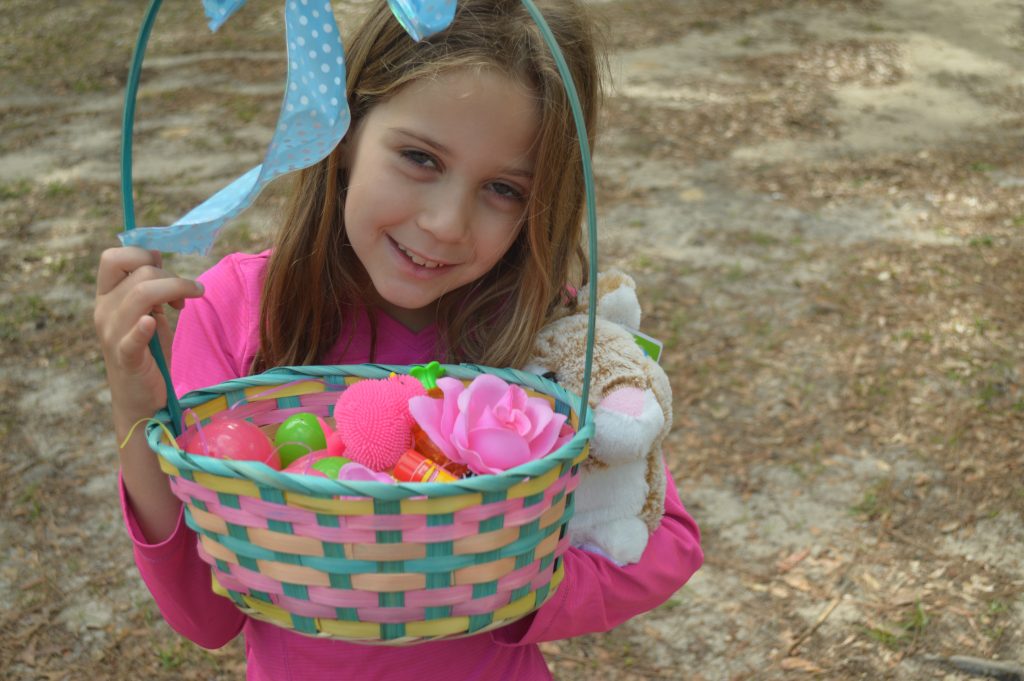 So, tomorrow we're off. We plan to head to Tallahassee. I'm sure Serena will be thrilled to see the capitol building!
Happy Easter to all!