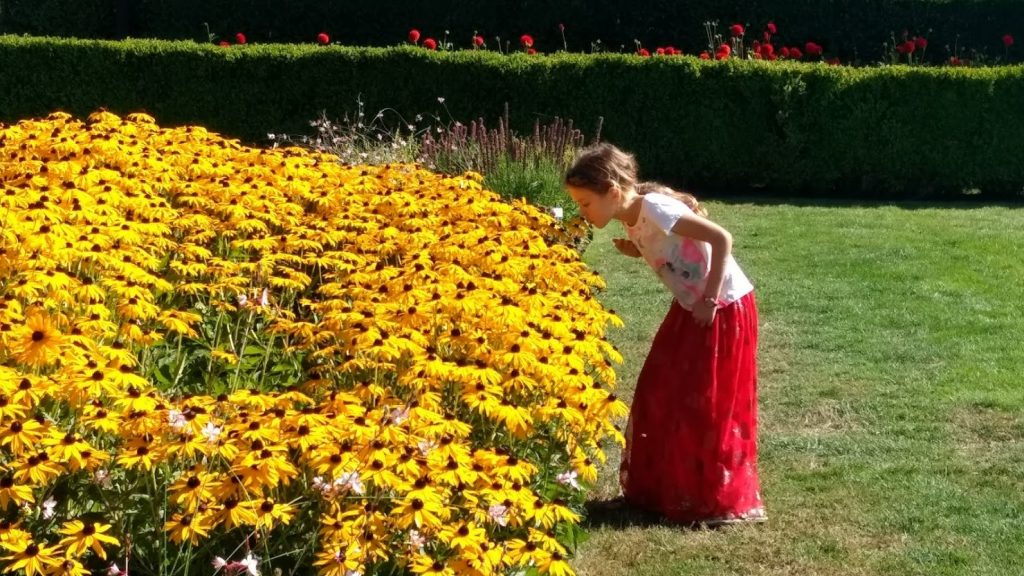 After Idaho, we went to Washington. We saw the capitol building, which is in Olympia. We all know that I love George Washington, because he helped us a lot and he's very handsome. So, I might talk a little about him. He was on the seal, which is pretty awesome! When I went into the bathroom, there were two sides of the door knob. One was silver and one was gold and it had a picture of George Washington on both sides.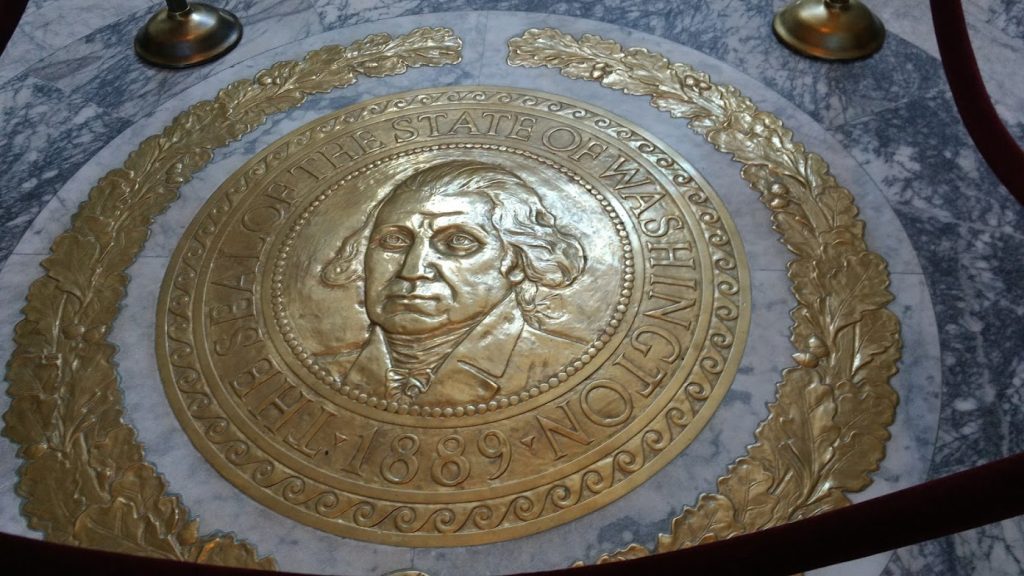 But you might get bored of all the stuff I have to say about George Washington, so we'll talk about Oregon…
We stayed on someone's property in Corvallis, Oregon, which had a whole bunch of blackberries. For free! I mean like how awesome can you get? There were a whole bunch of U-picks everywhere. We picked blueberries, peaches, etc.
And there was the eclipse!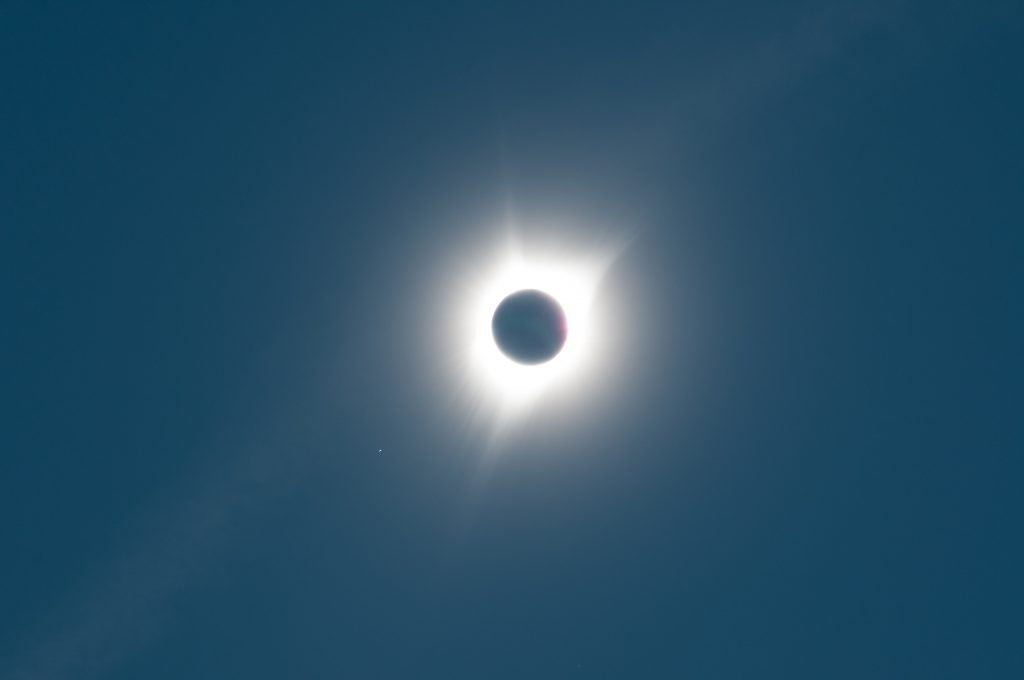 That was a lifetime experience! It was super cool, because mostly when there is an eclipse, it is over water, so you can't see it. What I liked about the eclipse is that it is way different than we usually see. I liked when the moon blocked the sun. It felt so amazing.  It was so dark and pretty, and in the day time!! We also got to see the snake shadows, which are shimmering lights on light surfaces.
A week later, it was my sister's birthday. We celebrated it in Salem.  We went to a fun merry-go-round, which had brass rings that you could try to get. Camille got a whole bunch and won free tickets to ride the carousal again! I won a couple of times, too.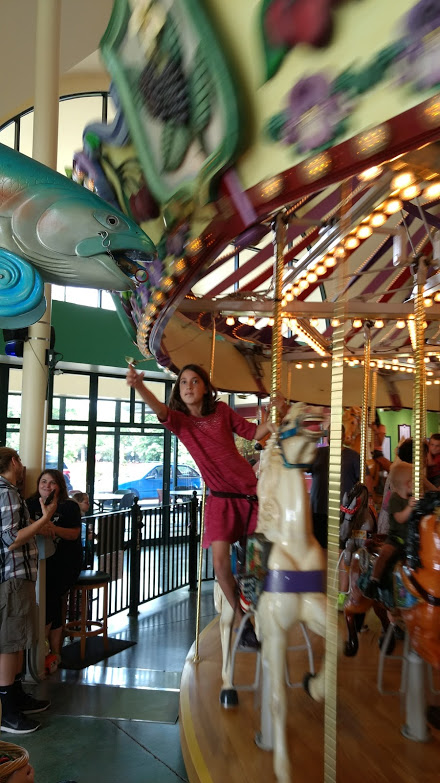 And we also did a sweet shop experience. And if you kids are listening, open you ears. There were so many candies to pick from! There were penguin gummies, friend egg gummies, giant Twix bars, those fizz soda candies, lollipops, and so much more.
We left Corvallis and went to the coast, where we climbed lots of rocks, which was lots of fun! We saw a whole bunch of anemones, which was awesome. I really like climbing rocks. You can hear the waves swooshing, which my mom likes the sound of. And we had a picnic there, so we could spend a lot of time being there. It was so awesome that we did it a whole bunch of times.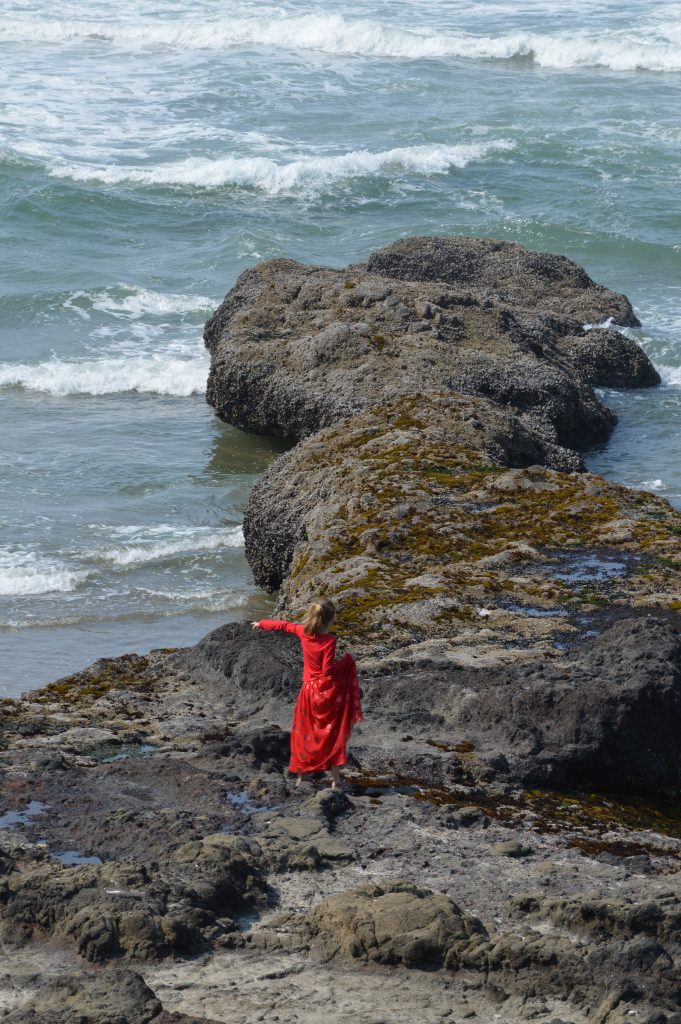 Well, time is running by! I hope you see my next blog. It will be about California!