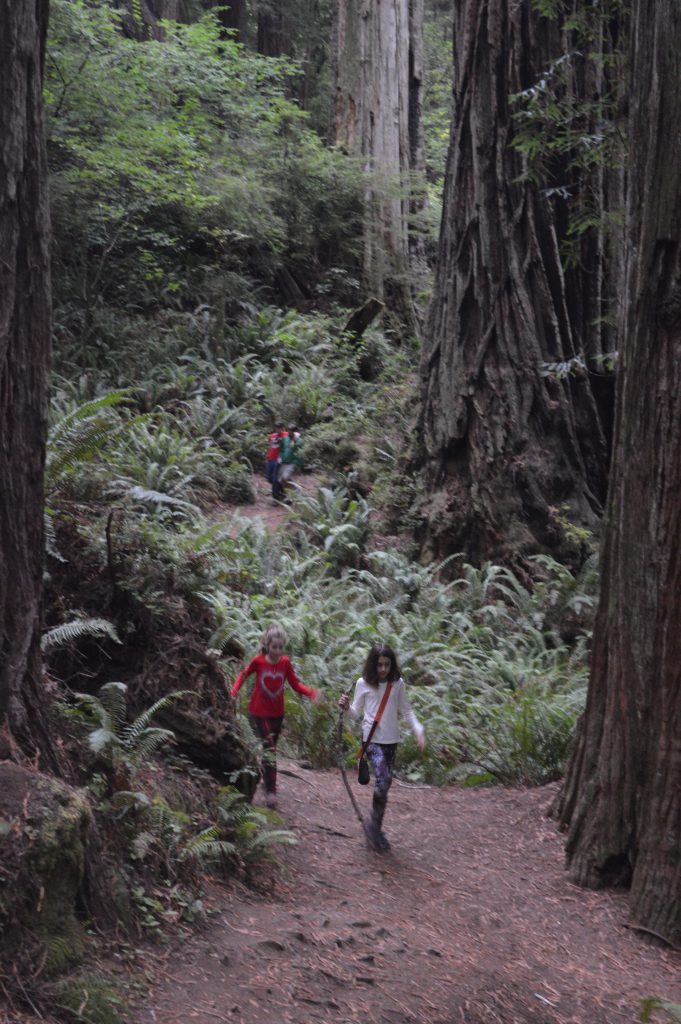 We are currently back home, in Florida, visiting friends and enjoying the cool air. When we first arrived, our bodies hit a climate shock. We'd come from a very cold New Mexico, which was dry with near-freezing temperatures to a hot and humid Florida, which was no longer so familiar to our bodies. It was mid-December, but it was quite warm and I felt like I was swimming through the air. However, after a week, the temperature settled down to the sixties and even got into the 30's in the evening! Loved it!
As we ended 2017, I realized that I was finally ready to tackle writing a book about our RV travels. It will take me a year or so to write, but I'll be submitting a proposal to publishers this spring. I'm excited to share our family story with others!
Looking back, we've had an exciting fall! I'm a bit delayed here, but I wanted to catch up with you. Last I wrote, we were enjoying the cool air of the Oregon Coast, so beautiful it was hard to leave, but we were on a time table, since we'd agreed to meet friends in New Mexico for Halloween and had lots to see along the way.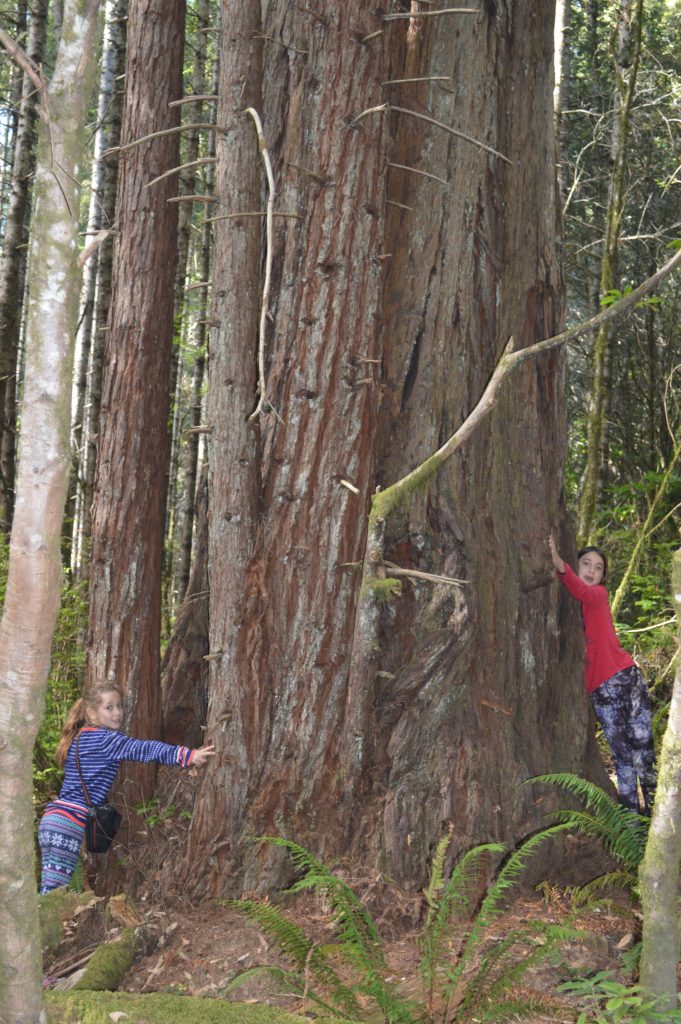 Last year, we had intended to visit the Redwoods, but got waylaid by a faulty RV slide. Remember when we got stuck in Hurricane, Utah in the 110 degree weather? Ugh. So, this year, we were all looking forward to seeing the gentle giants. And they didn't disappoint! They still evoked the same awe in me they had when I'd first laid eyes on them as a child. It didn't matter that I'd grown a foot, they were still humongous.
Our children loved the Redwoods as well. We found many trails to walk and also loved driving through various forests. It was such a unique environment, filled with peace and life. I felt as though I'd been transported back in time to a different era of Earth.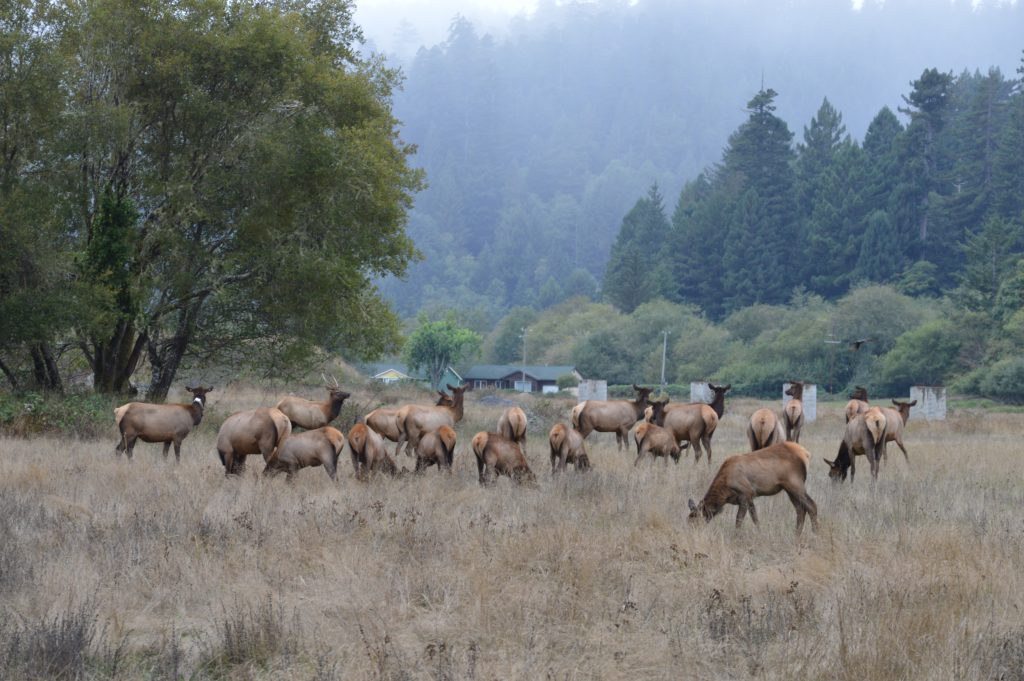 We also encountered wonderful gangs of elk (yes, that's what a group of elk is officially called. I looked it up)! I'd never heard the noise they made, so I was charmed to find that they bugle (I had to ask another bystander to tell me what the sound was called). Bugling was a perfect description.
We also discovered the Banana Slug! The kids were entranced by this large yellow critter. I'll admit, they were pretty cute! We now have a plastic banana slug that lives on our RV windshield, thanks to Camille.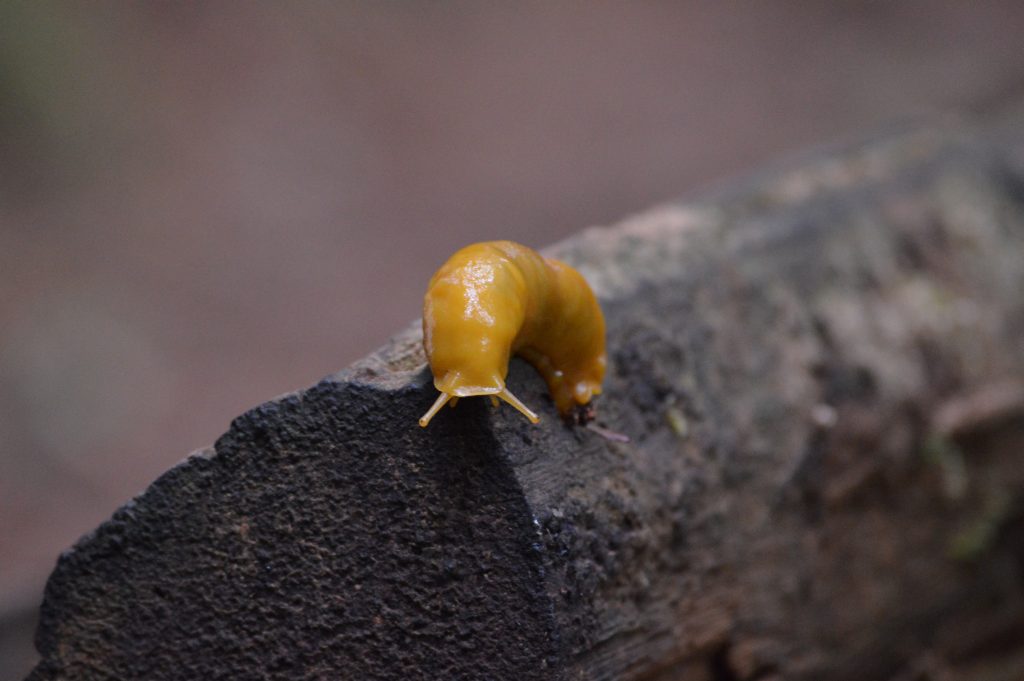 Continuing south, we were really excited to visit San Francisco. I had researched and researched places we could stay for a few days, but it has very difficult. We were eager to show the kids the City by the Bay and only came up with one solution, an abandoned parking lot I found through one of my websites.
There were a host of great reviews for this spot, but I was concerned because I'm a backup plan for a backup plan sort of gal. However, this particular city was known for being extremely RV unfriendly, so I really only had one candidate (unless I wanted to spend a small fortune). We hoped for the best and were relieved to find the parking lot easily and pulled into the far side to keep out of the way.
I immediately took the car off the tow dolly and headed out to the supermarket. Within twenty minutes Chris called me to say that the local sheriff had swung by to shoo us off. He was friendly but firm. Fortunately, he gave us another lead on a location, a brand-new Walmart down the street that was allowing overnight stays, unofficially. Whew! And it was sheriff approved.
So, we took the next day to do a whirlwind tour of the city, seeing as many sites as we could, then headed back in the late afternoon. We didn't want to risk two nights, so I found a little en route campground that allowed you to park only one night. The deal was you could arrive after 6pm and leave by 9am the next day. It had full hookups and was city run. It was great for this particular instance.
So, we'd made it through one of the toughest cities to park. Whew! Now we were on our way to Sacramento…