Once we left San Francisco we headed to Stockton, where we found a wonderful host. We stayed for a few days then headed up to Sacramento, where I reconnected with a good friend . We had hung out together pre-kids, so it was fun to meet her two little ones and introduce her to my clan. As it turned out our lives had paralleled in many ways. For one thing, she is focusing on screenwriting and is branching into ghostwriting, so we quickly made plans to collaborate on a few projects.
Another goal of mine had been to visit Mammoth Lakes, a boyhood vacation spot my husband mentioned numerous times to me. We drove to Mono Lake, which was nearby, because there appeared to be a lot of camping opportunities. However, when we arrived, we quickly saw that it wasn't quite as RV friendly as we'd thought. We traveled along a road, looking for promised campsites along the way. They all appeared to be taken, and as fortune would have it, the sun was going down. I had a backup plan in mind, but suddenly fear shot up my spine as we encountered a "Flooded" sign.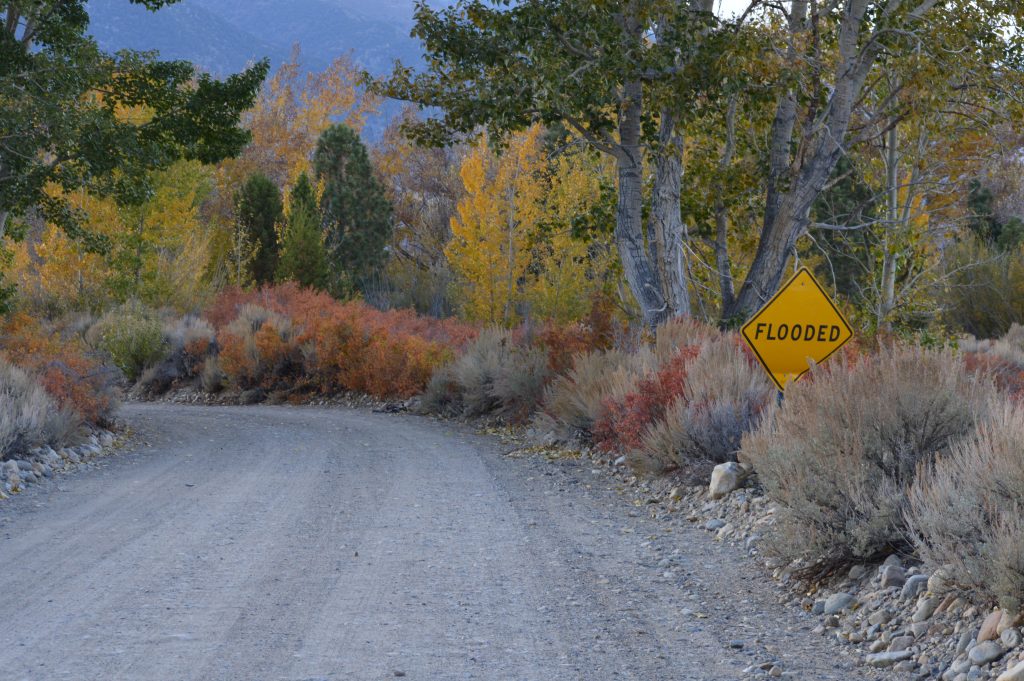 Just on the left was a perfect campsite, which could actually hold two RVs! The problem was that it was taken by another camper.
So, we forged ahead, but soon found the reason for the "Flooded" sign. They weren't kidding! There was a steady stream flowing over the road, making travel across dicey.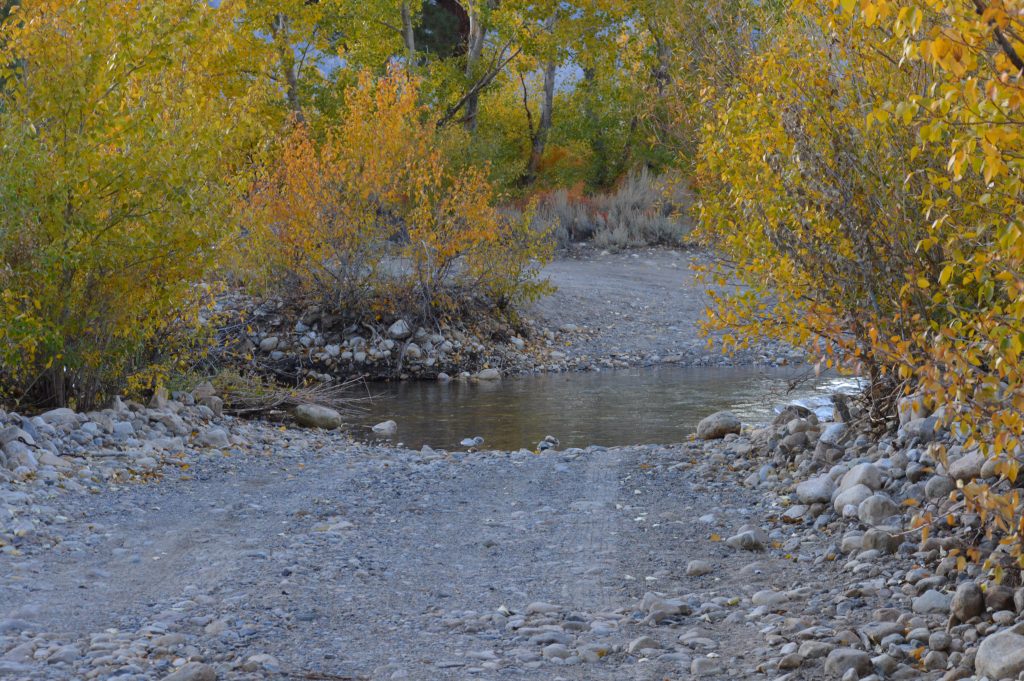 As you can see from the tire tracks in the photo above, some people had crossed over, but I didn't trust our RV (towing a vehicle) to make it. And if we got stuck, I wasn't sure how we'd ever get out. So there we were, on a narrow road, not able to turn around, faced with a roaring river ahead. If only that campsite next to us weren't taken. That would be perfect.
Sigh…
The man and woman parked in the campsite came out to commiserate with us. They shared that they planned to leave the next morning, so we could have the spot then. YAY! That was wonderful, but I didn't like that we'd have to block the road throughout the night. We guessed that no one would come down the road, but I knew I'd never be able to sleep.
Then an amazing and wonderful thing happened. The two campers decided to leave early, so that we could have the spot. They had a small van, which could easily cross the river and knew of another small spot on the other side.
We were ecstatic! Whew! It took a lot of maneuvering and by now it was dark, but we got the four vehicles up the slope into the site and had a restful night among the golden aspen trees.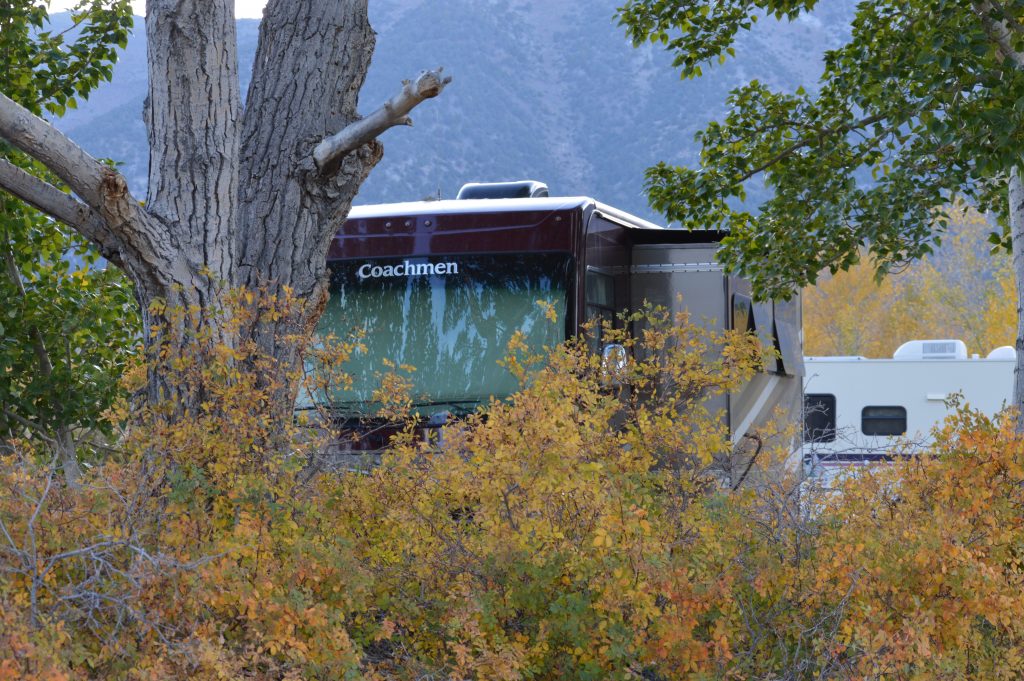 With all the trouble it took to park, we all decided to stay a while and enjoy the area. Camille wrote all about the Tufas a while back in her blog, but I wanted to add here that I adored them, too. The formations were so beautiful and unlike anything I'd ever seen before. I found the whole area to be enchanting. And I was thrilled that this piece of nature inspired Camille so.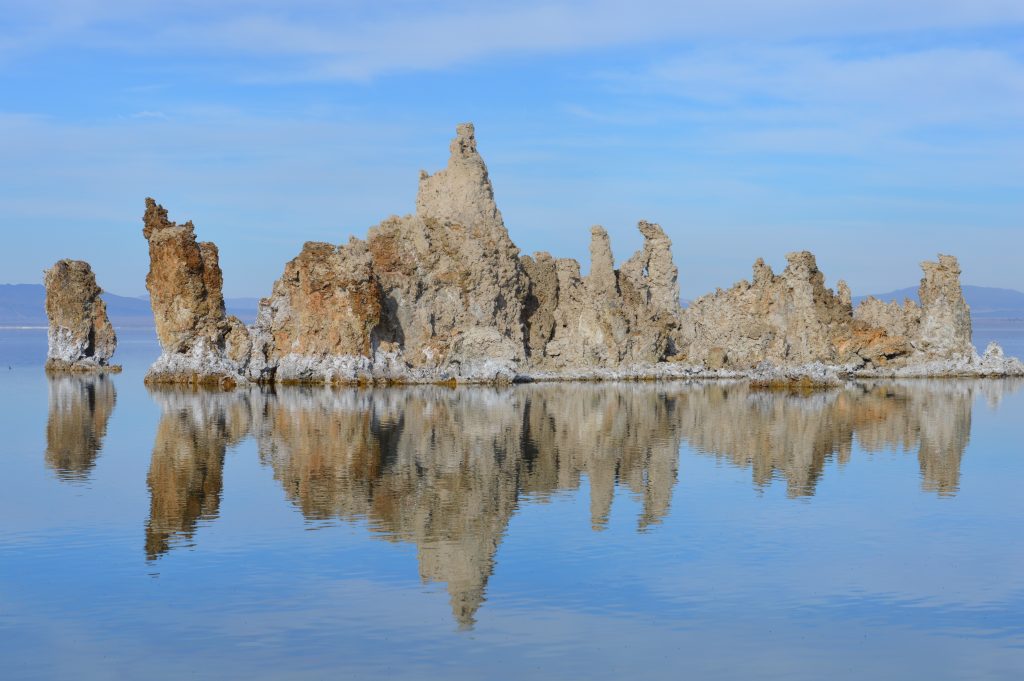 The drive up to Mammoth Lakes took an hour or so and when we got there Dan took us on a tour. There were so many lakes that looked like little jewels on the map. I could understand why his family loved visiting this spot year after year! Of course the kids found various things to climb, like this overturned tree.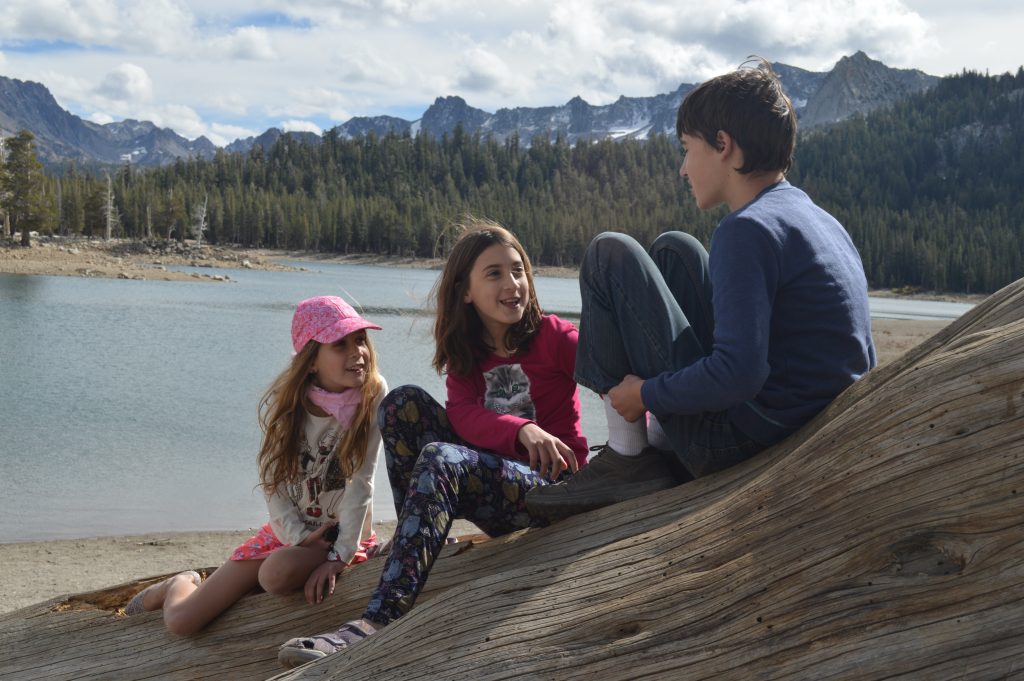 We also visited an incredible ghost town, Bodie, which used to be a bustling gold mining town in its day. It was wild walking through the streets, peeking into the windows and experiencing the hushed quiet of the place. It was very well preserved.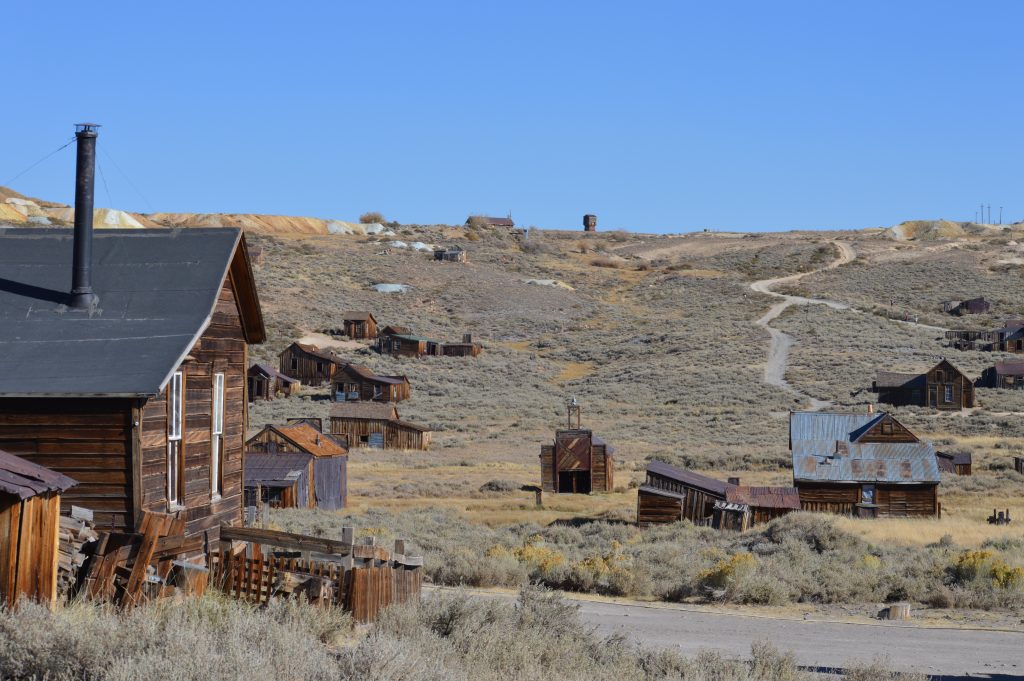 Next we headed to Rachel, Nevada in search of aliens, but I'll leave that for Part III.