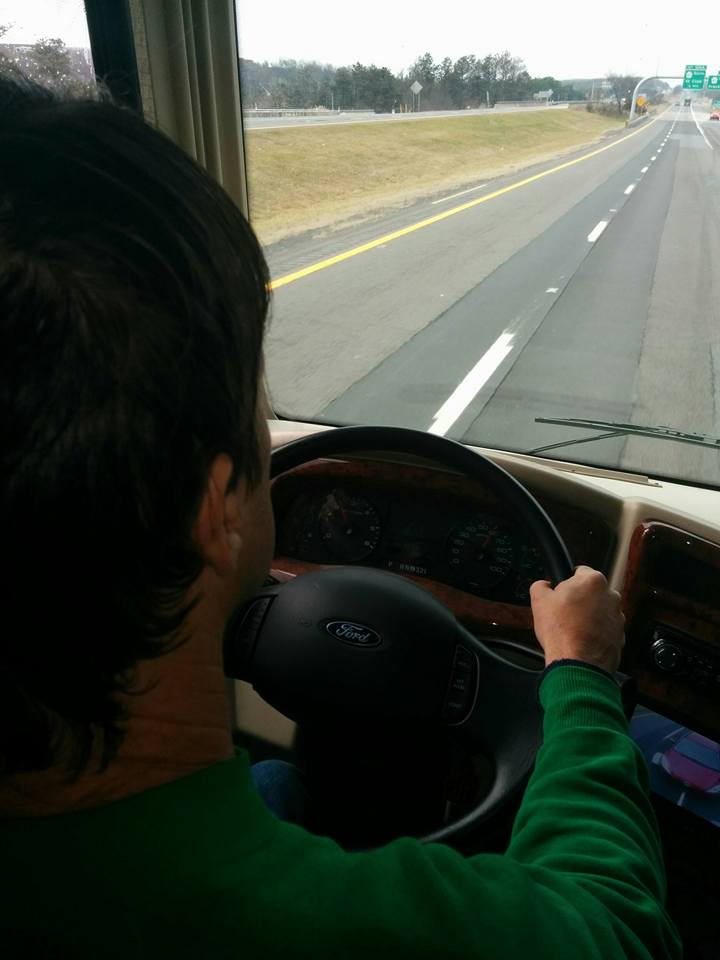 We've made it south through Alabama and west to Central Time in our journey here to Louisiana. Here we will spend the Holidays, then head to Texas in hopes of escaping the rest of winter's chill.
Sipping my coffee early morning, I once again can see my breath here in the RV after some warmer weather in Tennessee. Our late departure from New England, beginning the last day of November, meant for a bit of an odyssey driving down.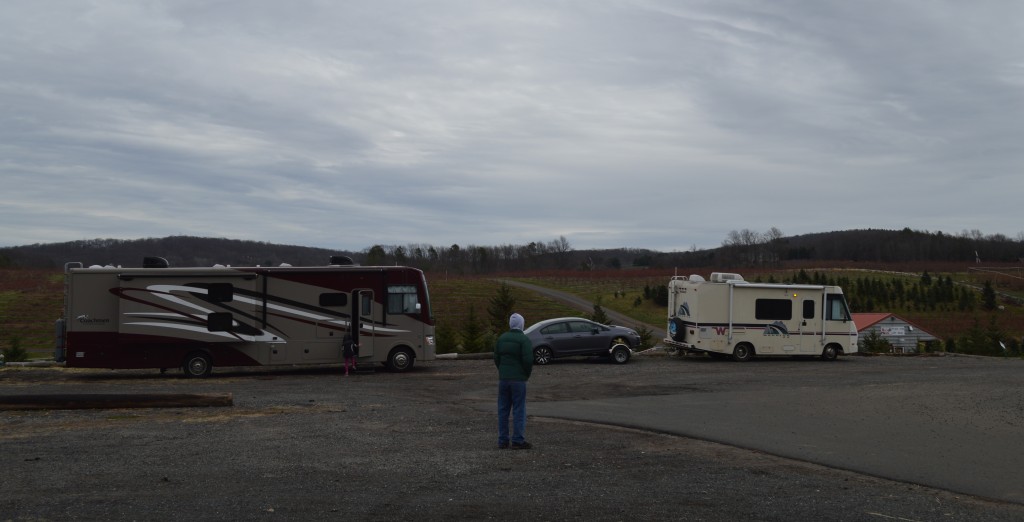 Of course the cold snaps only added to the adventure. Leaving the interstate to stay on a quaint farm in Connecticut, the first night I drove out in the RV to get enough propane to run the generator (freezing temperatures again). I should have brought a navigator. As I searched for a gas station my little highway spilled onto a huge freeway and I got turned around. I did find a suitable place with "low on fuel" staring me in the face, then got back on the freeway and reasoned out how to backtrack well enough to return. Sure looked easier when Laura had showed me the gas station (which was closed) on her cell phone!
Proceeding west, we picked up I-84 somewhere around the Hartford area. The interstates certainly lessened the ordeal, but I still had to contend with exits and highways branching on and off, and little cars buzzing around merging. Sometimes they reminded me of angry hornets, ticked off by my lumbering RV-plus-tow-dolly.
Then driving through the Pocono Mountains east of Harrisburg, PA we encountered actual snow. Luckily it only accumulated on the windshield, not on the road.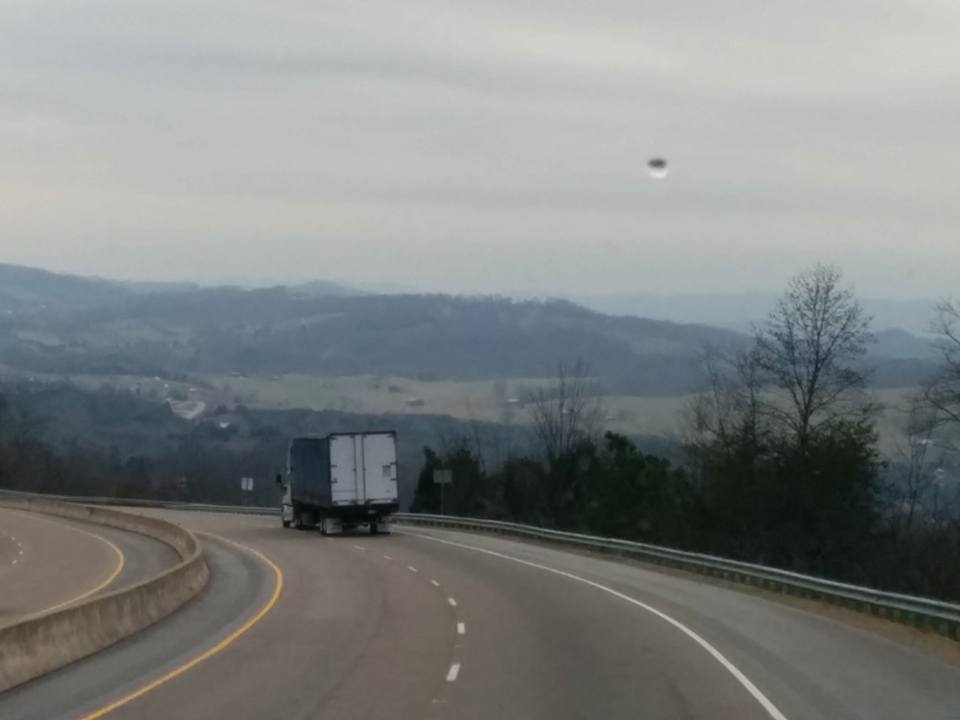 Things improved when we reached I-81 and began heading south, through Pennsylvania, then over 300 miles of Virginia, then Tennessee, Alabama and Mississippi. The cold eased up some and the scenery looked milder, rather than forests of barren trees braced for winter.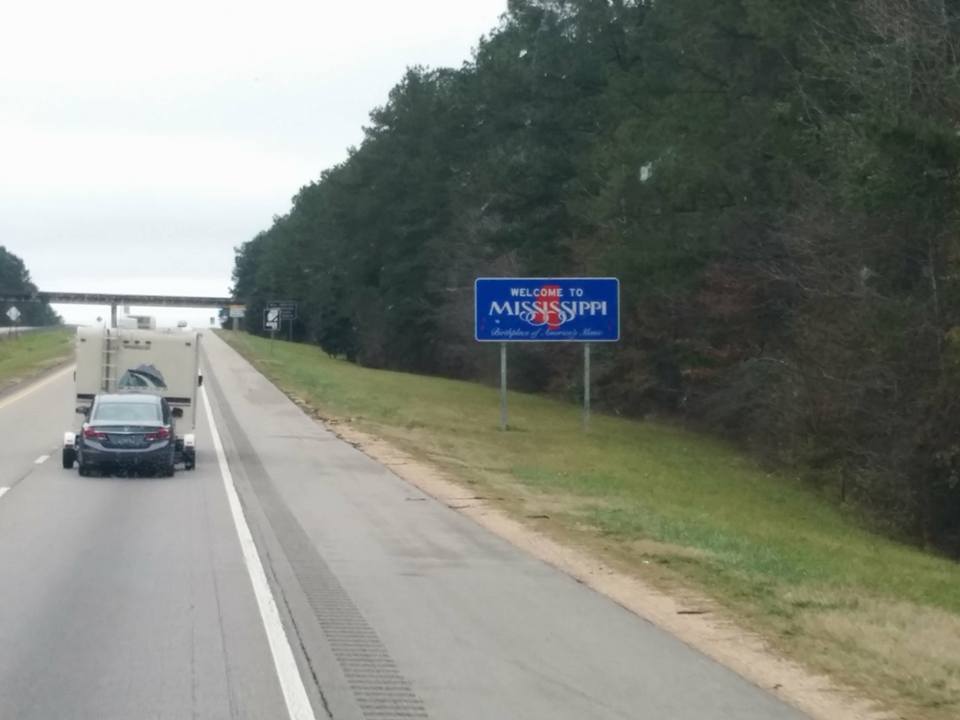 Some more challenges of driving as we traversed the Big Easy on the way to our site right next to the Gulf. A cold front hit after our arrival, but only brought the temperature down into the 40s. Actually it reminded me of living in the Tampa Area, knowing that whatever cold we experienced was nothing compared to up north.
Tons of history, art, festivities and whatever else here. I look forward to resting up and then pushing west to Texas for the coldest months. A few trips along I-10 years ago gave me a taste of that amazing state – I look forward to really exploring some of it.