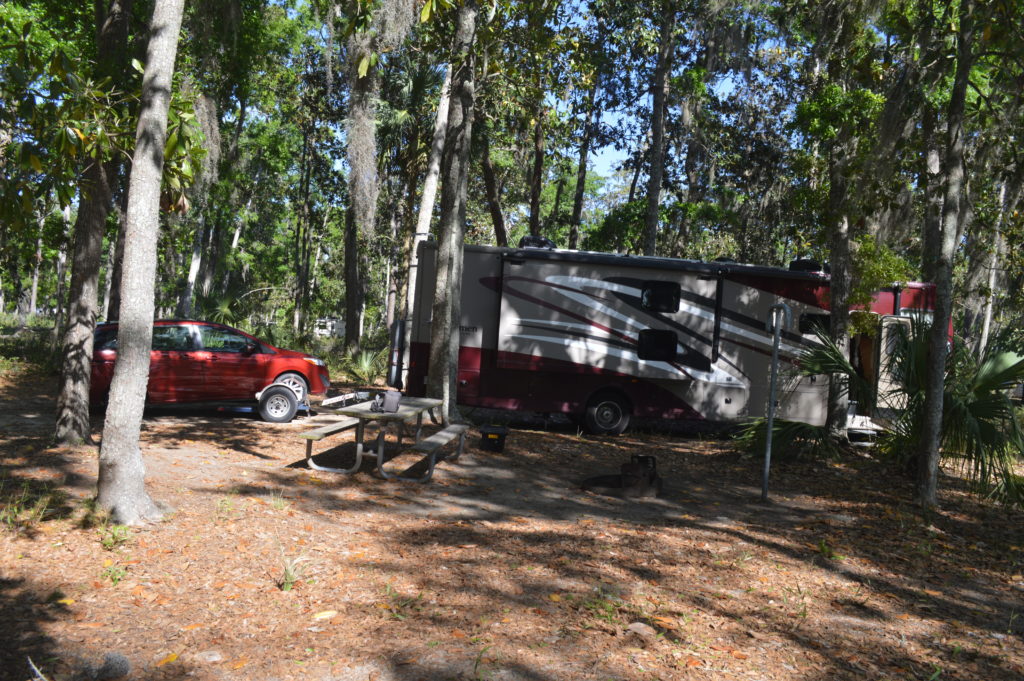 This year, we are traveling slowly up the east coast to visit various spots. We are usually racing up and down I95 in an attempt to escape the heat or the cold. This time we're taking it slow.
We've passed through Georgia and are in South Carolina right now. The children loved Savannah, with its rich culture and gorgeous historic squares. We splurged and toured the city on a hop-on-and-off trolley. Since the kids are huge transportation fans, this was a lot of fun!
People sometimes ask me about the different types of RVs, so I thought it might be fun to compare a few. We've been staying in a few campgrounds lately, so I was able to snap a few photos.
When we started out on our adventure, I did a lot of research to find the perfect motorhome. We ended up settling on the Class A (which resembles a bus), because it could accommodate all our needs, including abundant storage space underneath.
At first I considered a travel trailer, because they are far less expensive. I quickly realized that wouldn't work for us, because I'd need to purchase a powerful pickup truck to tow it. Another huge drawback is that the family couldn't ride in the travel trailer as it went down the road. We all need our space, but I insist on seat belts.
In looking around the campgrounds, I see that fifth wheels are extremely popular, but I'm not sure why. They require that you use the bed of a pickup truck for the hitch (it's the hitch that's actually called the "fifth wheel") and I've heard a number of muttered curses as people try to line up the contraption.
Here is an example of a Fifth Wheel: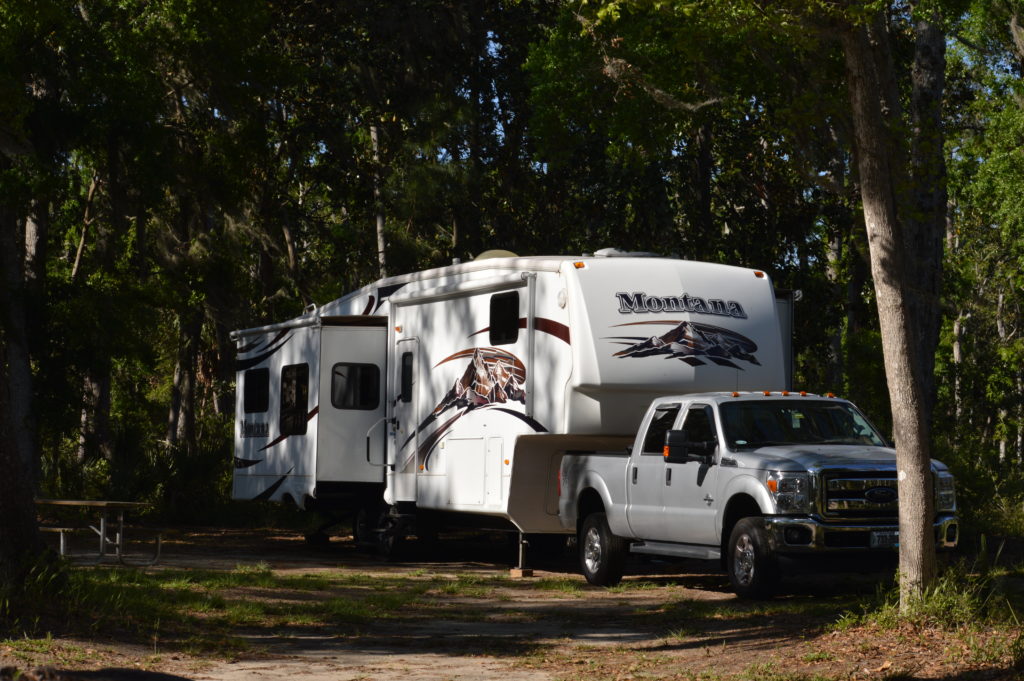 I will say that I love the Airstream travel trailer: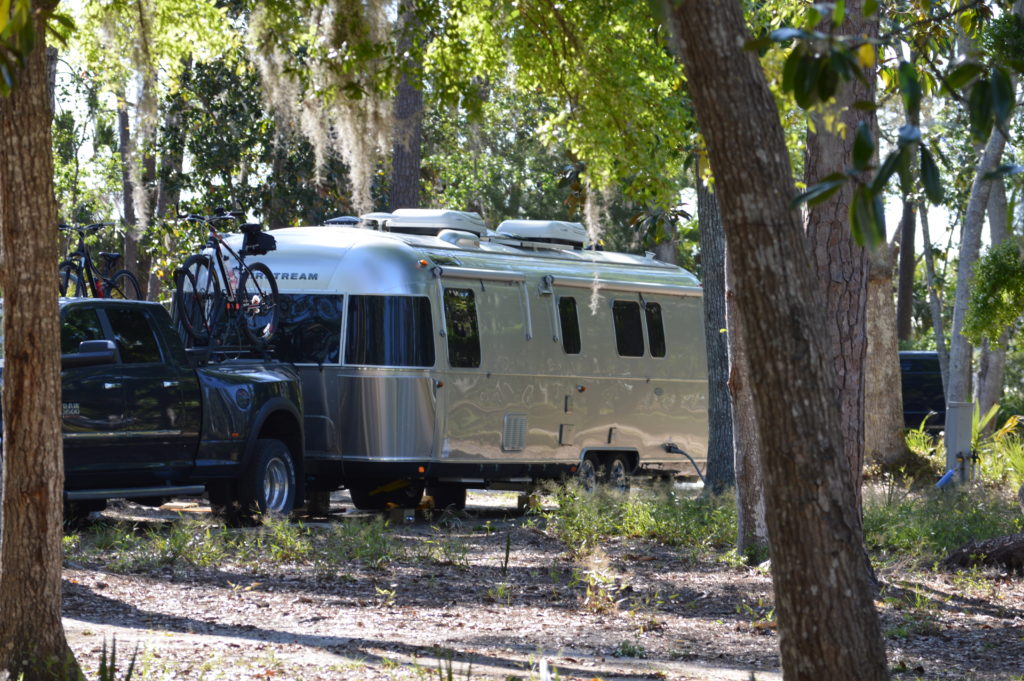 These are just gorgeous, reminding me of old-fashion train cars.
Another favorite of mine are these little retro campers. Of course, our family of five wouldn't be very comfy here, but aren't they cute?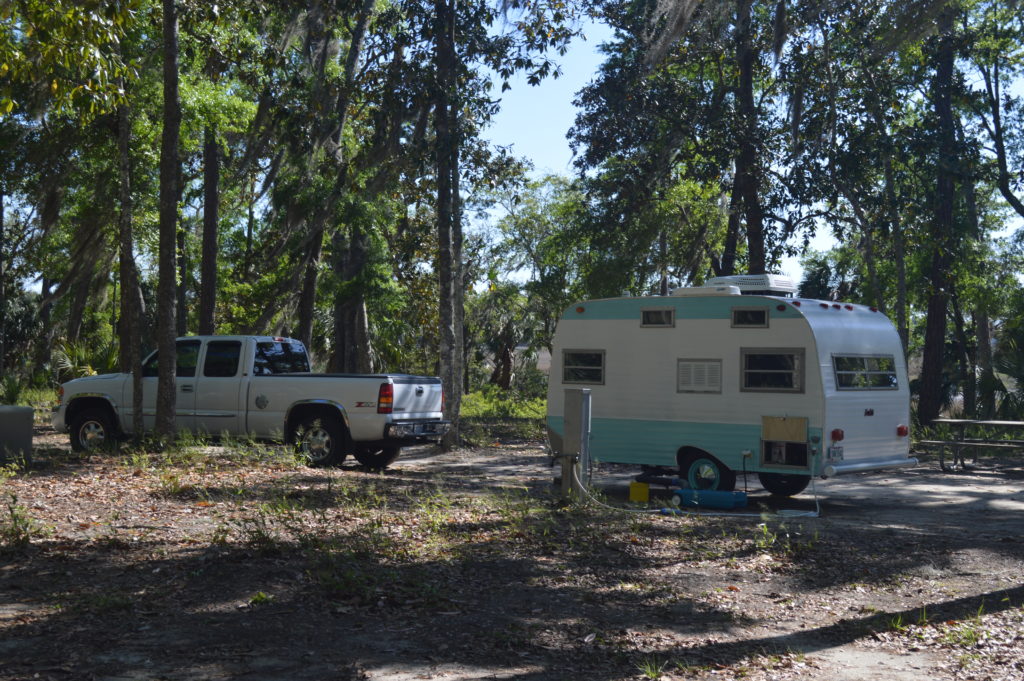 Now another option we considered was a Class C. On the road we see many rentals, which look like this: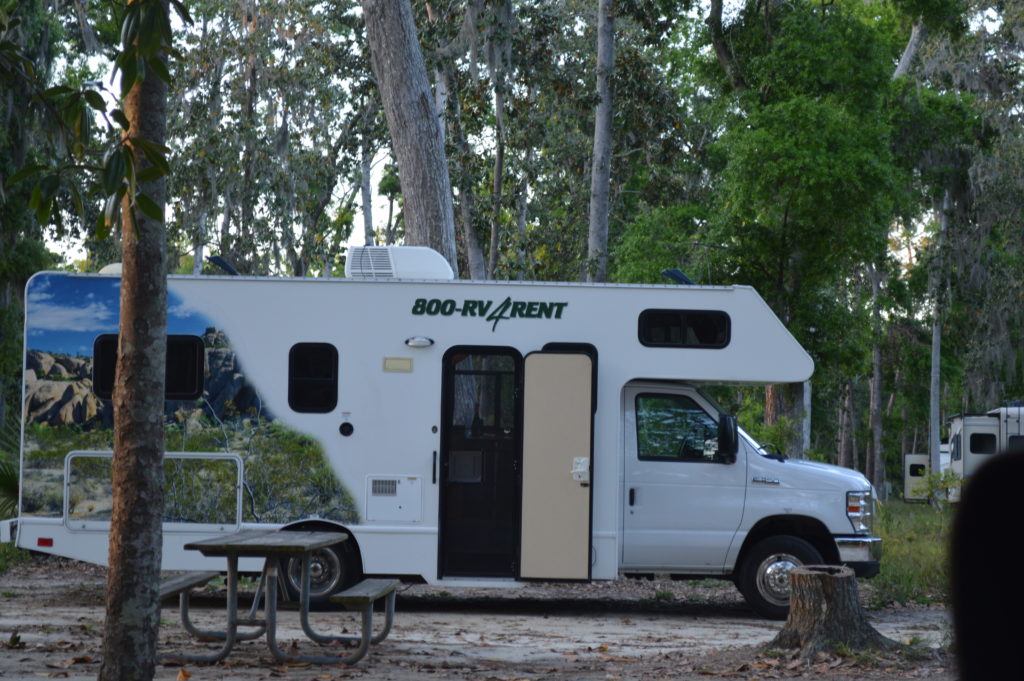 The way you can tell it is a Class C is that they have that distinctive overhanging compartment over the cab. We almost selected this design, but I worried about leaking. Also, there was less storage space under the vehicle. In the end, we found a Class A, which had a pull-down bed over the driver and passenger seats, which gave us the best of both worlds. The only issue is that we have to take everything off of Cole's bed before we can roll down the road, but we've made it work.
Another very popular RV is the Class B, which is basically a van.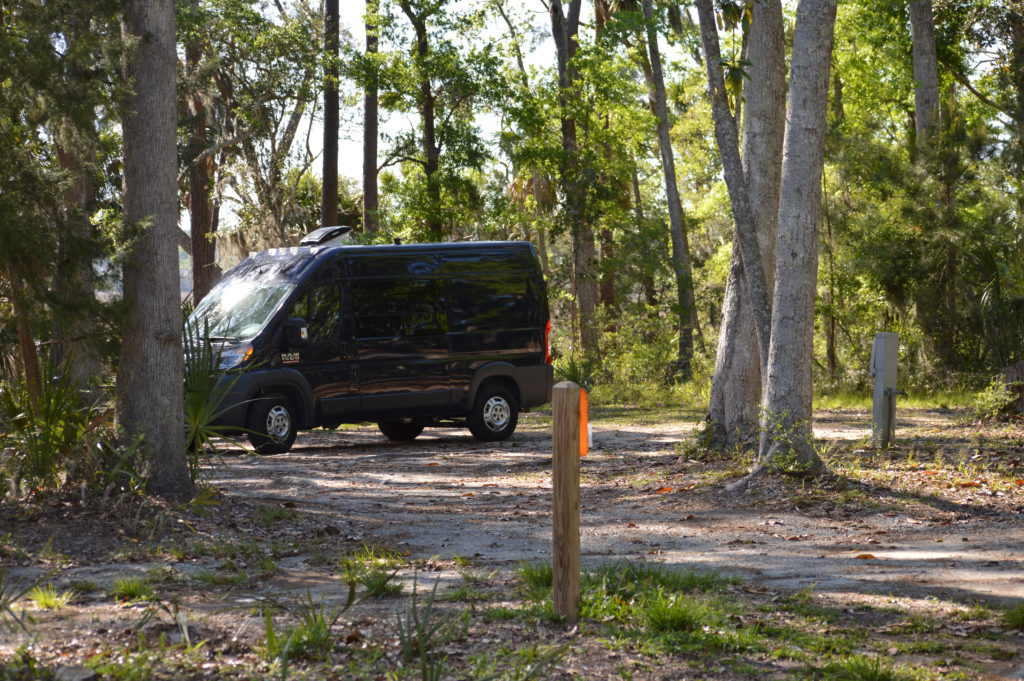 These are great because they are smaller and therefore easier to maneuver. Also, you can park them anywhere! Stealth parking (where you park on the street on the sly) is very easy with a van. Class B's don't provide the room of a Class A or C, but for a small family, it would be a great option.
Overall, I'm very happy with our choice. It is comfortable for us, we each have our living spaces and it really has become our home!