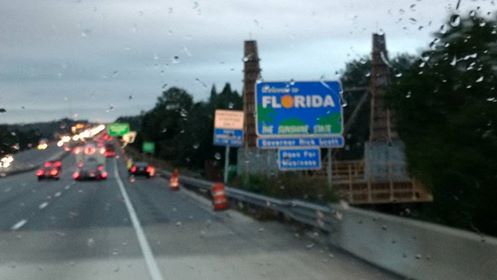 It was quite a feeling when we crossed over the border into our home state of Florida. Sorry that the picture is a bit blurry. I'll admit I struggle to get a good shot each time we enter a state. I've missed it many times, so I was happy to catch this one. Hopefully the humor inherent in capturing raindrops on the windshield as we hit the Sunshine State will make up for my amateur photography.
When people ask where we're from, I usually answer that we live in an RV, so we don't have a physical place to call home. It's a lengthy, cumbersome answer and smacks of TMI (too much information). Looking back, I think it felt somehow dishonest to say anything else, but now I'm realizing that I can truthfully answer differently. It hit me when we lumbered down our familiar roads and the entire family visibly relaxed; Clearwater is still home for us.
Finding a place to stay wasn't easy. Many people love to come to Clearwater in the winter, so there aren't a lot of cost effective choices. Fortunately, when we sold our home, our realtor kindly told us she could help us find a spot to land when we returned. The place she provided is in Largo, just south of a huge beautiful park and wonderful library. And it has full hookups. Score!
Serena loves the Largo Park most of all. She'll play with any children, even if they're made of metal! I have taken to walking each day around the half-mile loop and am happy to report that my hard efforts are paying off. I'm losing weight.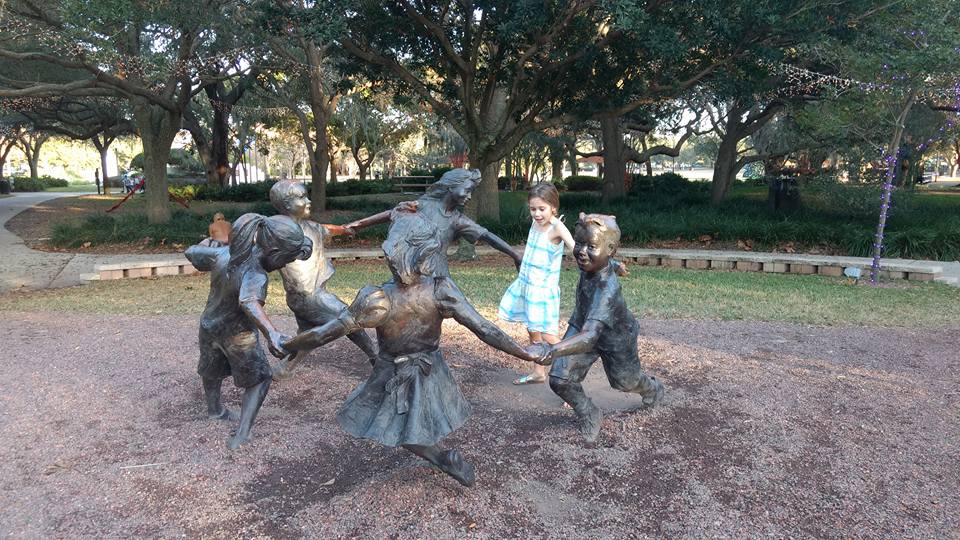 I'm not sure how long we'll remain here, but we all decided to stay at least another month. There is so much to do! The children are busily catching up on seeing all their friends, making up for lost time.
And although I enjoyed spending Christmas in New Orleans last year, I found it relaxing and fun to spend the holidays close to all the people we know. Plus there are so many wonderful light displays to enjoy!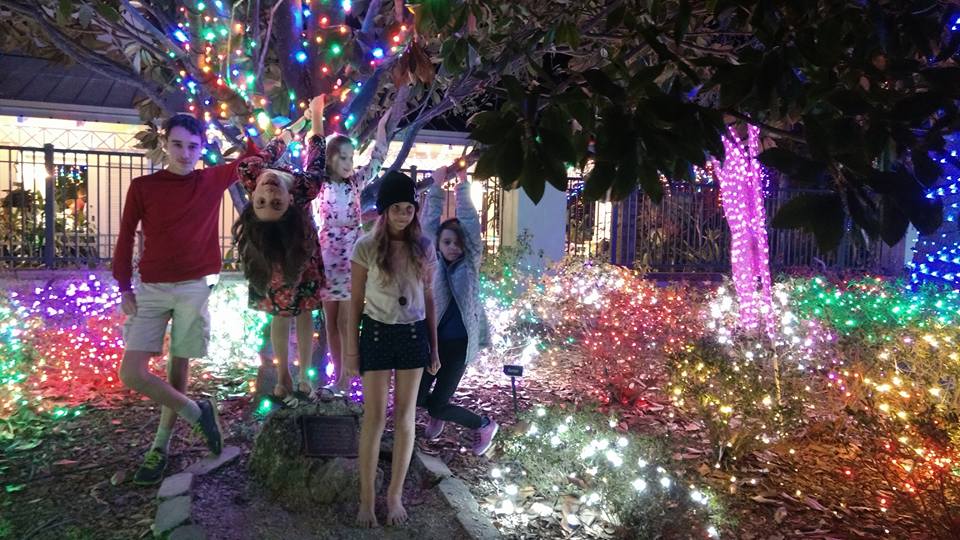 Our tentative plan is to head out in March and go south to see Miami, the Everglades and Key West. Then we'll work on making our second circuit around the US, hopefully hitting Oregon by summer!