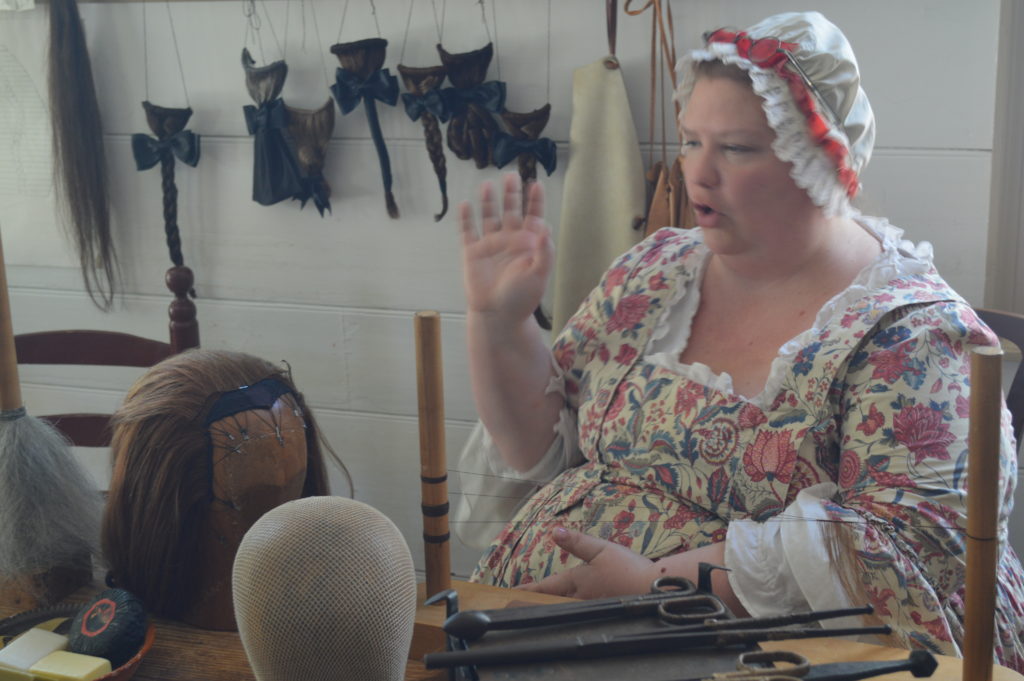 Around the corner from the coffee shop in Colonial Williamsburg, there is a little wigmaker shop. Here is a semi-accurate presentation of the how the conversation might have gone, if you'd stepped foot inside:
"Hello! I see you have come here to get a wig, and may I say you need one. First of all let us get that hair off of you. You must be bald for the wig making process."
Snip snip snip snip snip.
"There you are! Now, for the wigs. Do you want horse mane hair from North Carolina, or yak hair from the Himalayan mountains, or goat hair from Spain, or maybe human hair cut from fifteen year old European girls, untouched and perfect.
"So what do you say? Human? Excellent choice! Now, what color hair would you like? White? You know that that color is rare and so it's very expensive. Ah, so you'd prefer brown? OK good, we don't want you to waste all your money here in our little shop. It will cost 2 pounds and 9 shillings each. You're one of the prestigious 5% that can afford this delightful upgrade!
"After we're done here you can take a bath upstairs for 2 shillings. No? I understand. It's cold and five other men have bathed in it today.
"Now I'm assuming that you'll want three wigs, right? Good. You'll always have a back up. What? You want that one, with the large flowing curls? No, I'm afraid that's only for kings.
"Remember to check in for repairs and cleaning from time to time. BYE!"