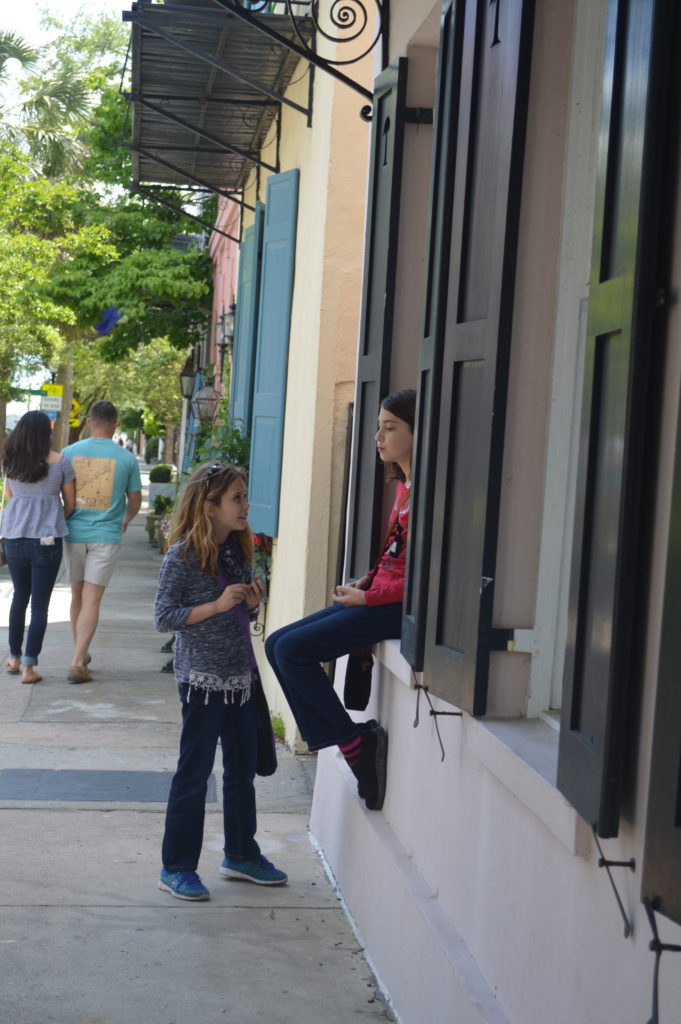 Right now I am in South Carolina! I'm going to talk about Charleston. I think its known for it's old fashion houses. Some of them were wrecked and some of them had bold colors. There was Rainbow Row, where its known for different colors of houses, like pink, blue, green, yellow, white, pinkish white, pinkish yellow, brown, dark yellow, light green, dark green and purple.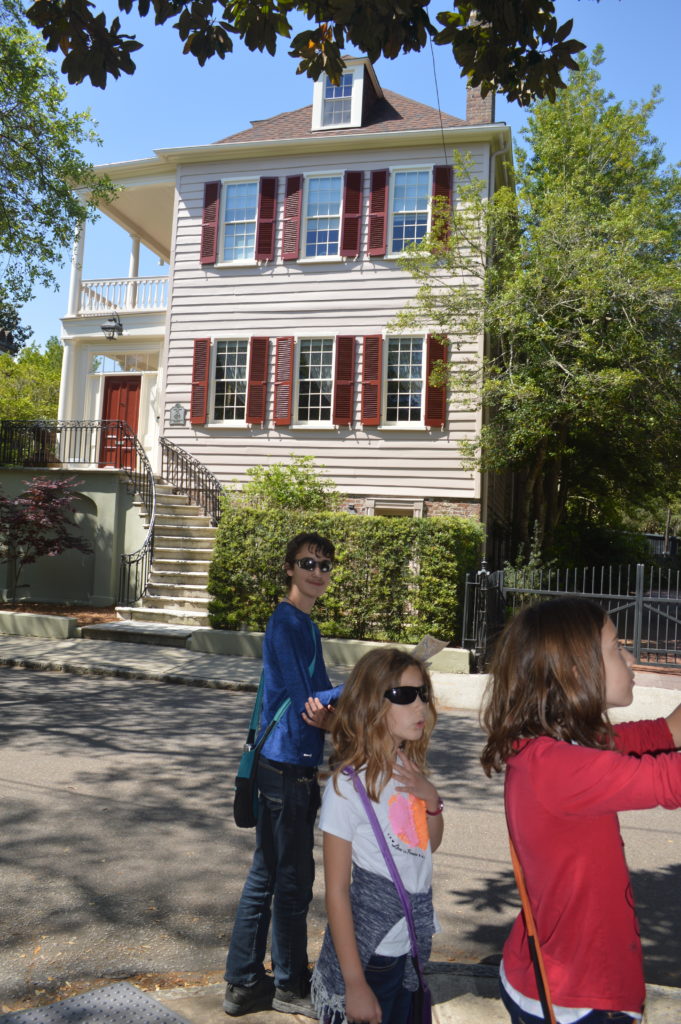 They had a lot of different signs for when the houses were built all over Charleston. They were antebellum (PS: which means before the war, the Civil War. Ante means before and bellum means war) houses. I think they were really old. They didn't look like brand new houses at all. A lot of them were nice. They looked like mini-mansions, some of them.
There were these cool little metal thingies that locked the windows in place.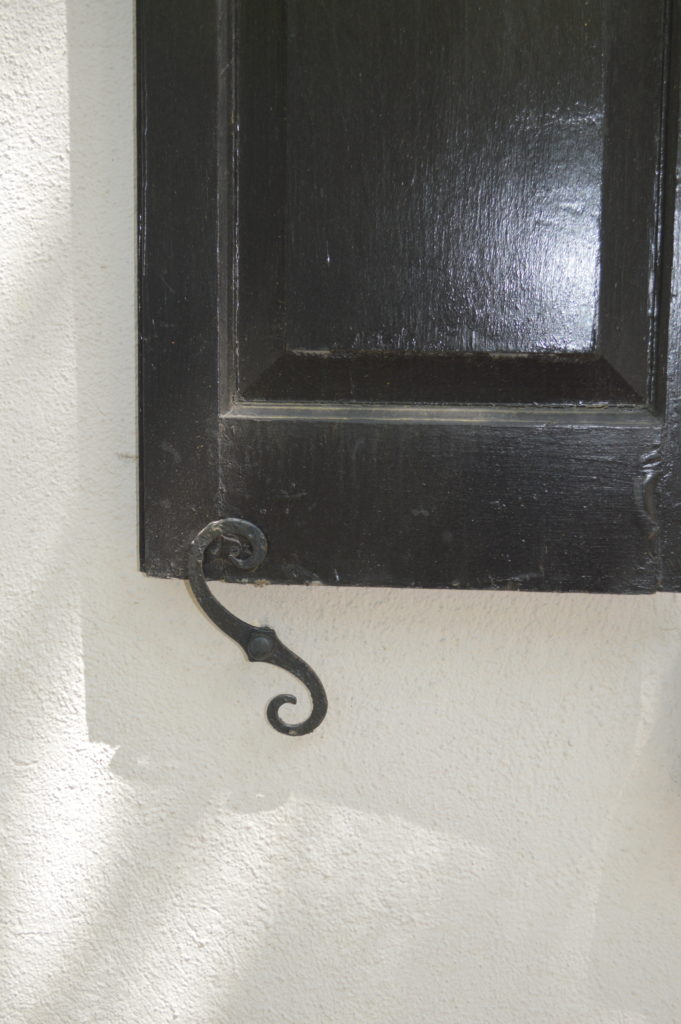 You had to go outside to put it in. It looked to me like a blacksmith made it. I saw at Mystic Seaport a blacksmith two years ago. He'd given me a hook that he made from iron. He had this tool and he put the iron bar in the fire and when it was really hot he put it in water and then used his hammer to smash the iron bar to make stuff.
We also visited a market place where I got a wooden froggy which was made from Monkey Wood. When I brush a stick on his back spikes it makes a froggy noise. The market place wasn't what I expected, it didn't have food. It had little toys and hair things and bracelets and wooden froggies and other stuff.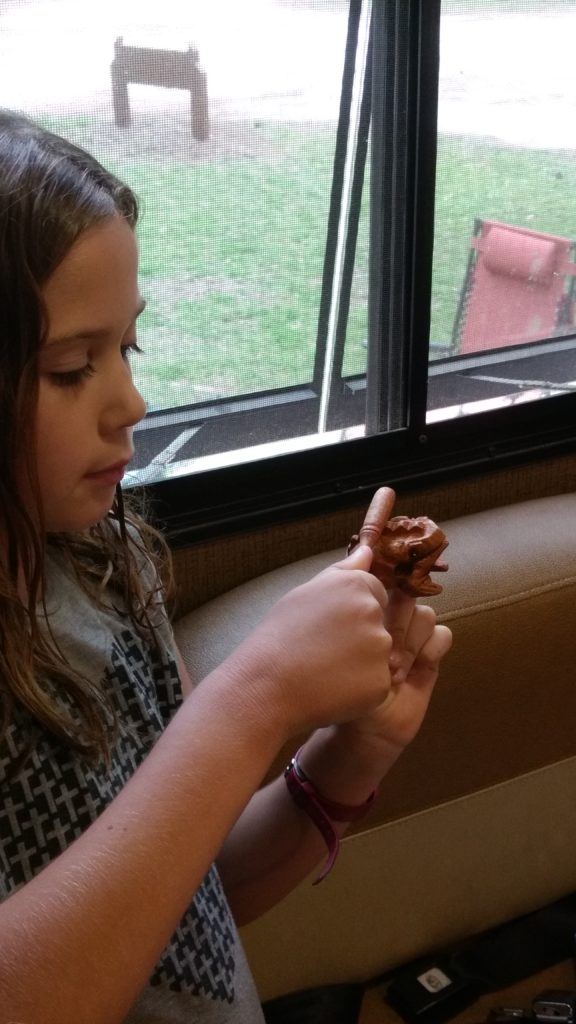 I usually ask Mommy if we can go to a playground, but this time she let us go to a playground before I even asked! It had huge swings and my sister went totally upsidedown.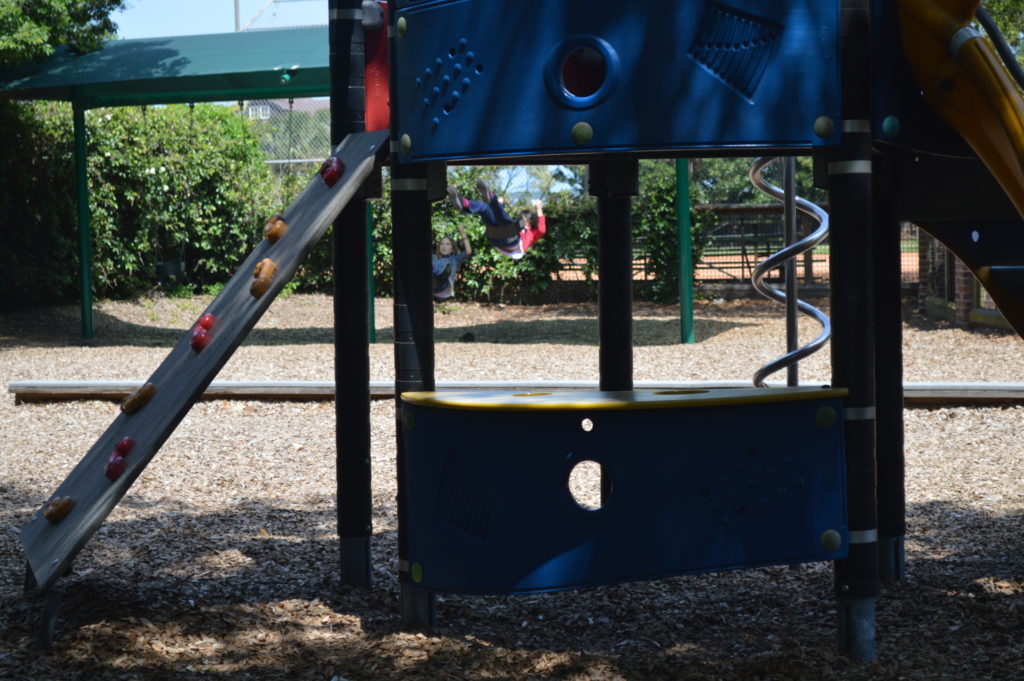 See you on the road again!