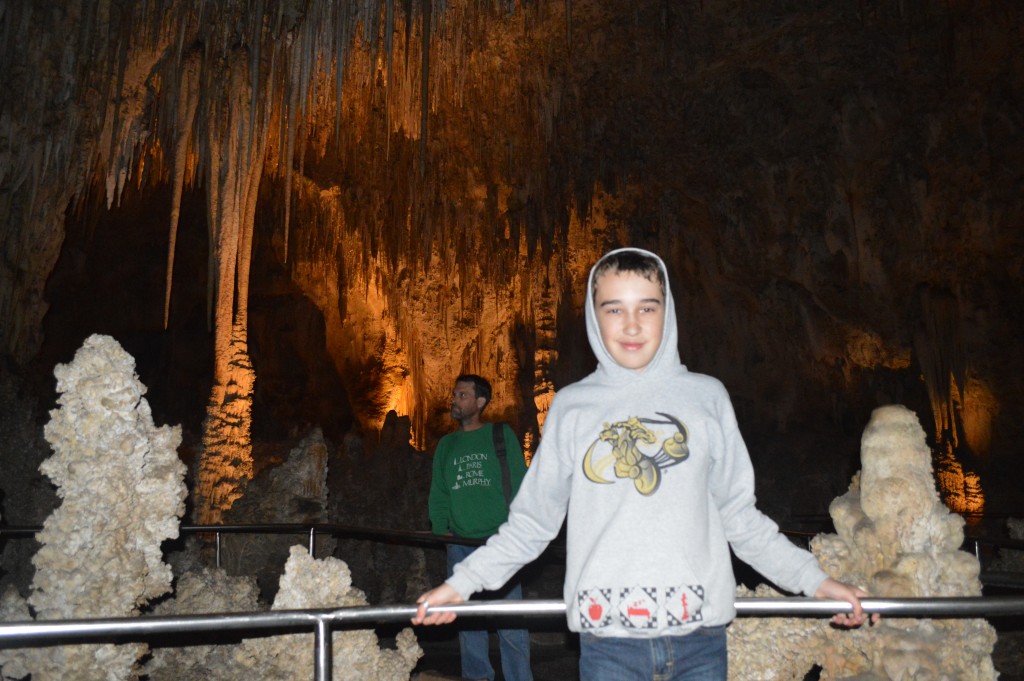 We got to Carlsbad Caverns around 10:00 am. It was raining, hailing small bits of ice and was very windy. When we got out of the car we walked fast to the welcome center. It was warm inside. We got our tickets and went on the trail to the entrance. We (the children) ran to it, but the grownups walked and said to "slowdown."
After waiting a little we went into the cave. It took a while to get down there, but there were things to see like a bunch of glittery stalagmites and soda straws (soda straws are like stalactites but hollow).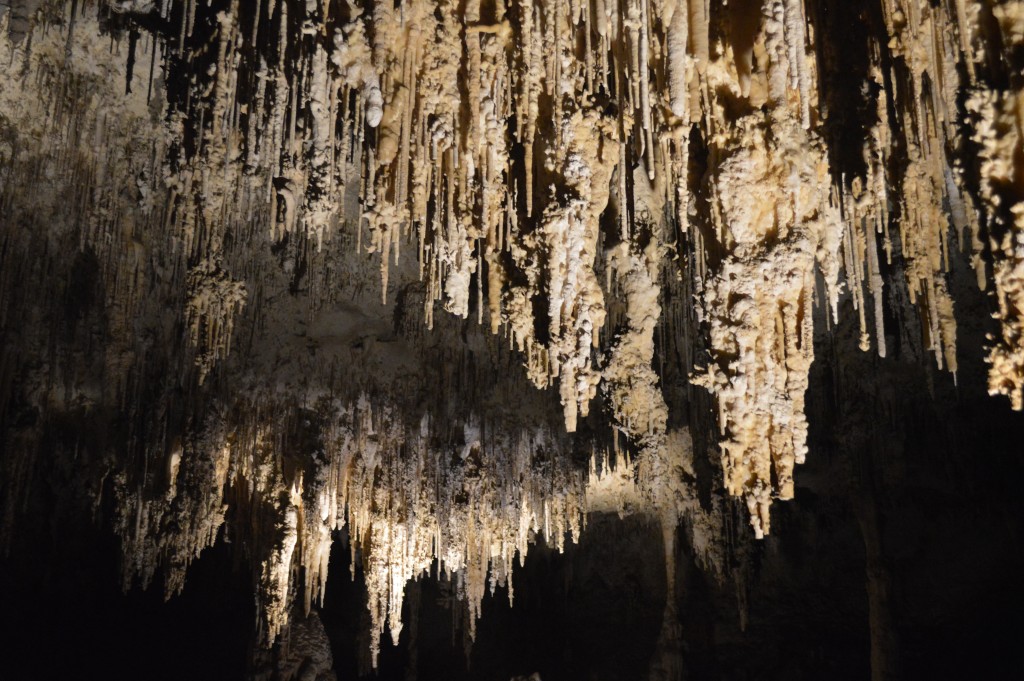 When we made it to the rest area, we followed a ranger on a tour (it's weird to think you'd call them rangers) and through four rooms: the King's Palace, the Queen's Room, the Papoose Room and the Green Lake Room. The King's Palace had a lot of stalactites that looked a lot like chandeliers and a group of stalagmites that looked like the royal king and his people.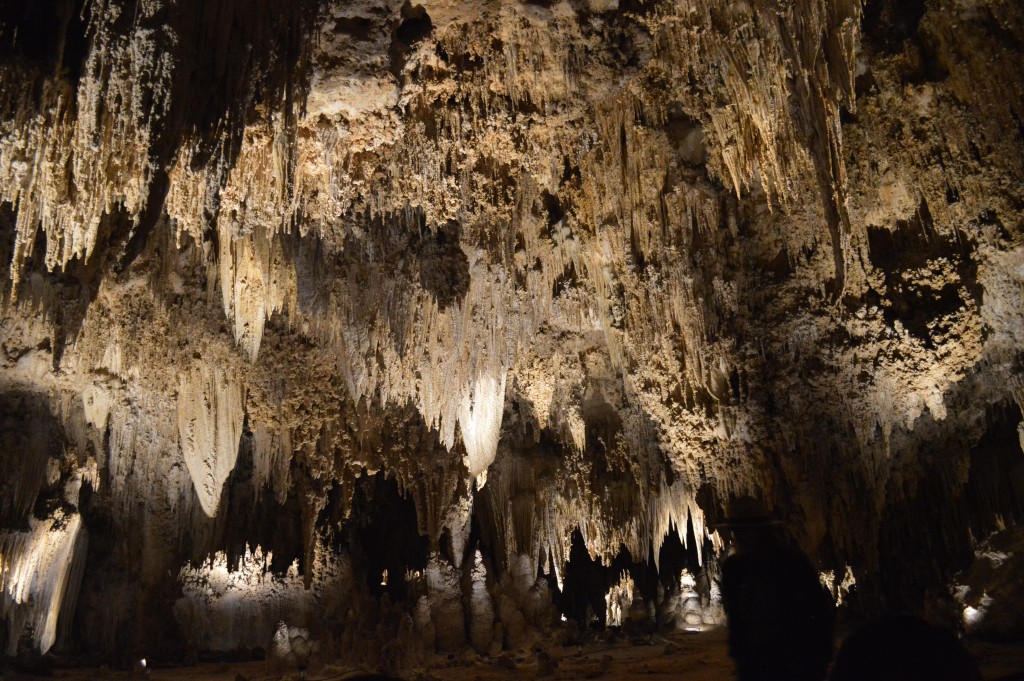 We went to the next room, the Papoose Room, which wasn't a big room, but it wasn't a small room. The room was empty except for three stalagmites and stalactites that almost made columns, one in the middle of the room and two in the far left corner. There was one stalagmite near the other two and that one looked like it had a baby on it. As we went on we got to the Queen's Room. There were drapes (stalactites that are a wave shape instead of going straight down).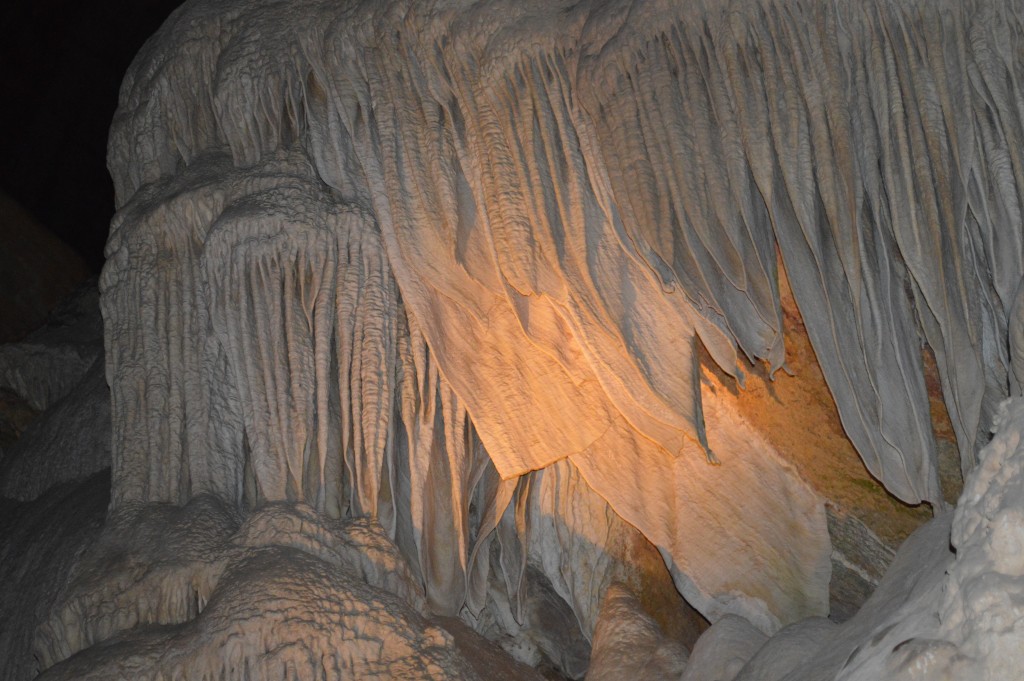 In this room we also experienced what it was like to see the cave, how it really was before people came. No lights. Then we saw what it was like for the first explorers with a lantern very dim. You couldn't see a lot, you could only see in front of you. You couldn't see all the formations easily.
Then the ranger had us turn on our phones, which was very bright. But that wasn't all. She then had us turn on our cell phone flashlights. That was so bright and then we turned the lights back on. It showed me how much light we have had through the ages and how much light we now carry in our pocket.
Then we went to the next room, the final room on the ranger tour, the Green Lake Room. It had this amazingly beautiful green pond that reflected so perfectly that you could see everything inside the water and above the water.
After the tour we went to go eat. We bought turkey sandwiches, which were scrumptious. And I really liked these wonderful peanut butter cookies.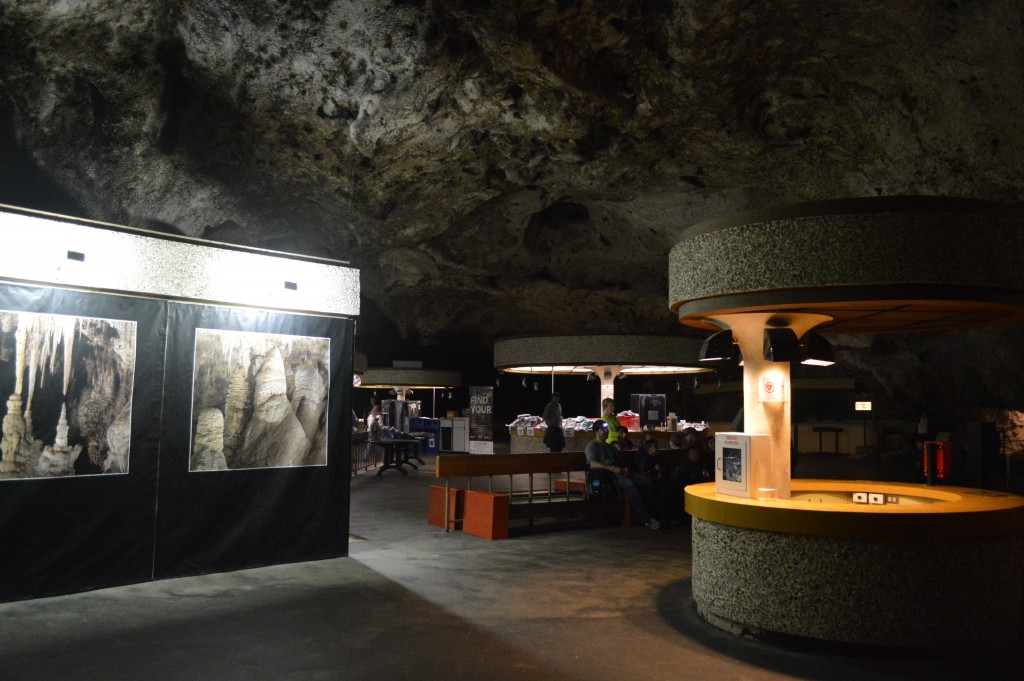 After lunch we headed for the Big Room cave section. In it were big columns that looked like they had carvings of trees.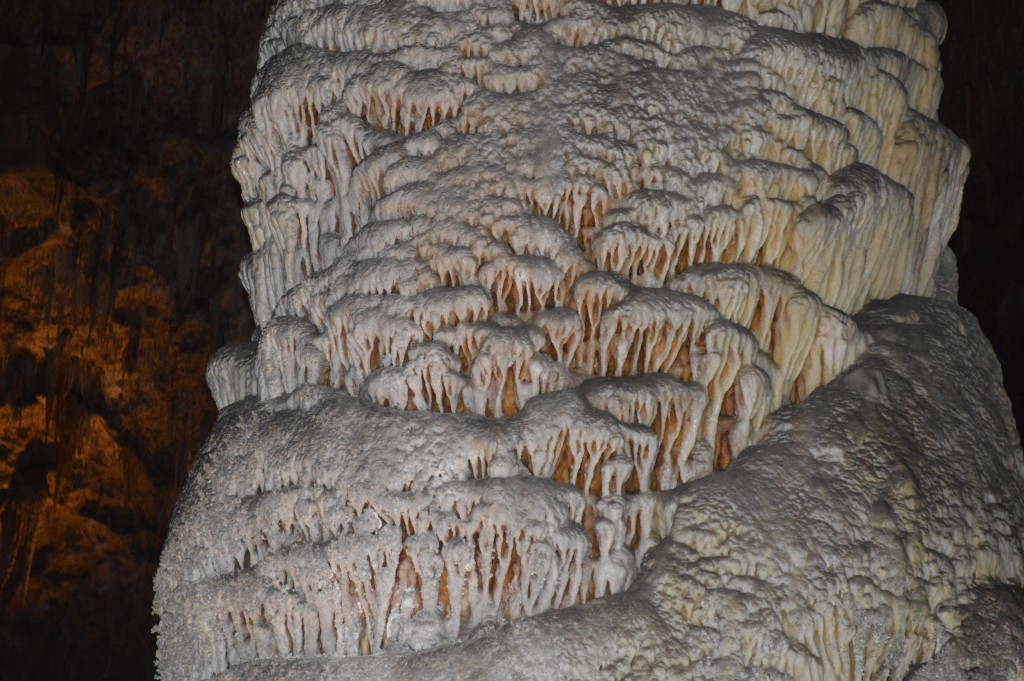 Later I sat on a bench and looked up. It looked like a kingdom of stalactites. It was beautiful. It was like I was a bird looking down on a big kingdom of people working.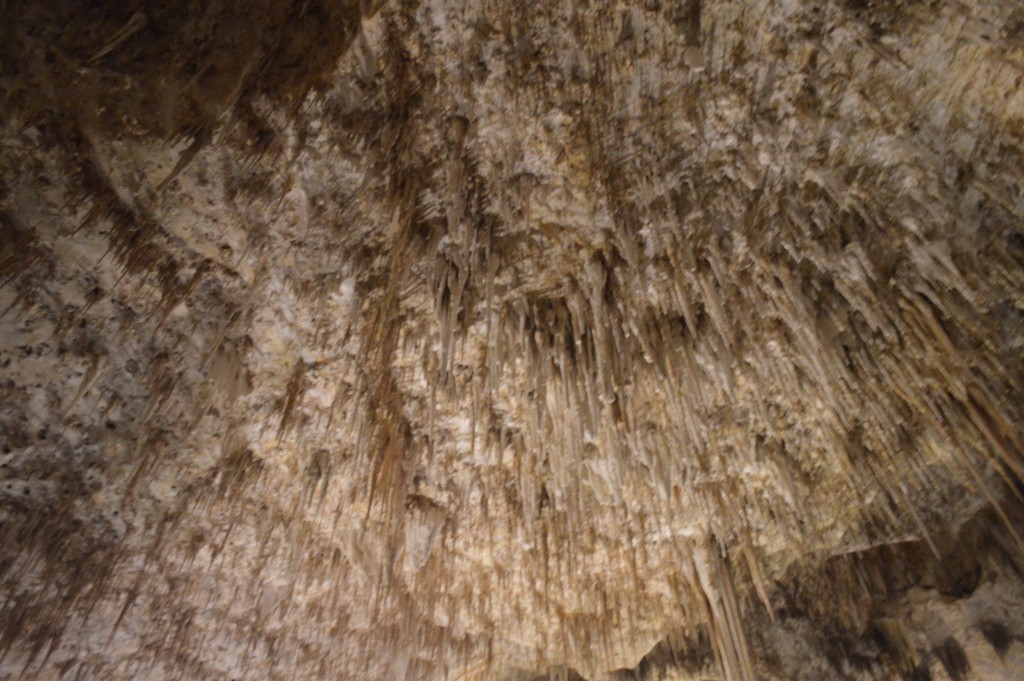 We walked around the whole loop. There was the mirror lake (self-explanatory), the Chinese doll house, and the Chinese Theater. When we finished the loop it was closing time so it was time to go back up to the surface. You couldn't take the elevators, because they were broken. It was 800 feet up!
The children went with Chris, so that Mom and Dad could go together. It wasn't tiring at all for me, but apparently it was for the other guys because we took a stop at every bench (and went I say every, I mean every bench). Here's how it went: go wait, go wait, go stop. Repeat all the way up.
When we got to the top, it felt good to finally be where trees were, and where you could hear birds chirping in the distance!