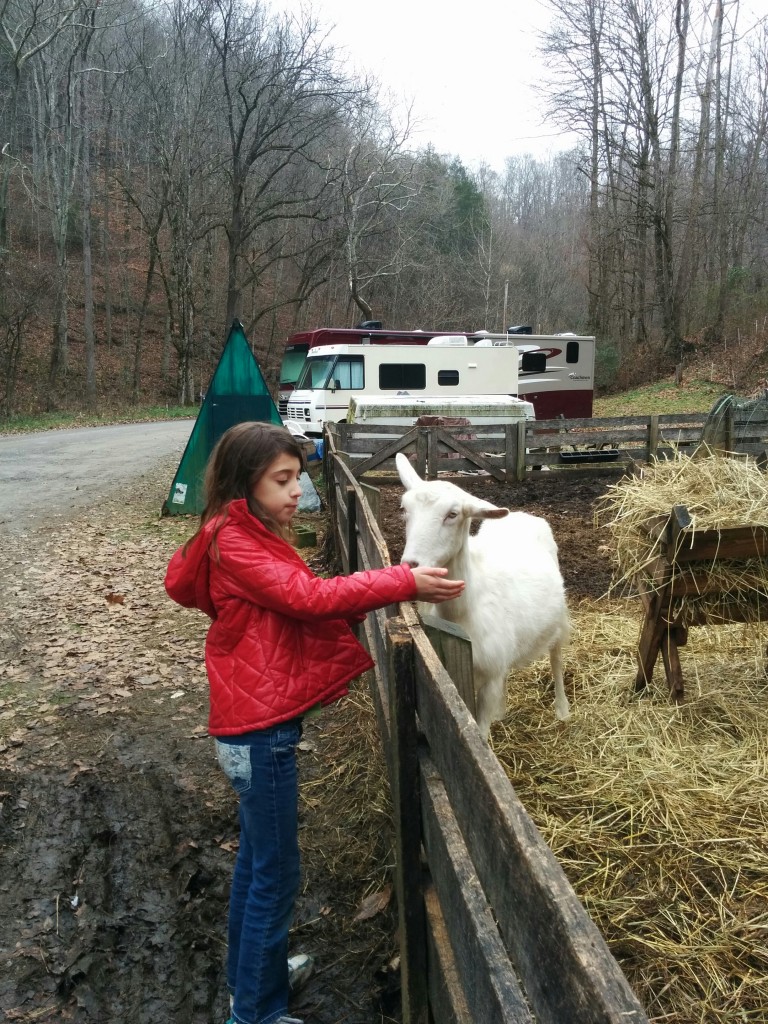 We came to a farm where there were goats, chickens, ducks and Guineas, horses, miniature horses and she was going to pick up a llama on Sunday. Her llama was on another farm for a while. Mommy wouldn't let us stay for that, but I really wanted to stay one more day to see the llama.
I learned how to milk a goat! They needed to be milked once a day. They never skipped a day. You milk a goat by squeezing the top part of it, then squeezing the bottom. But don't pull!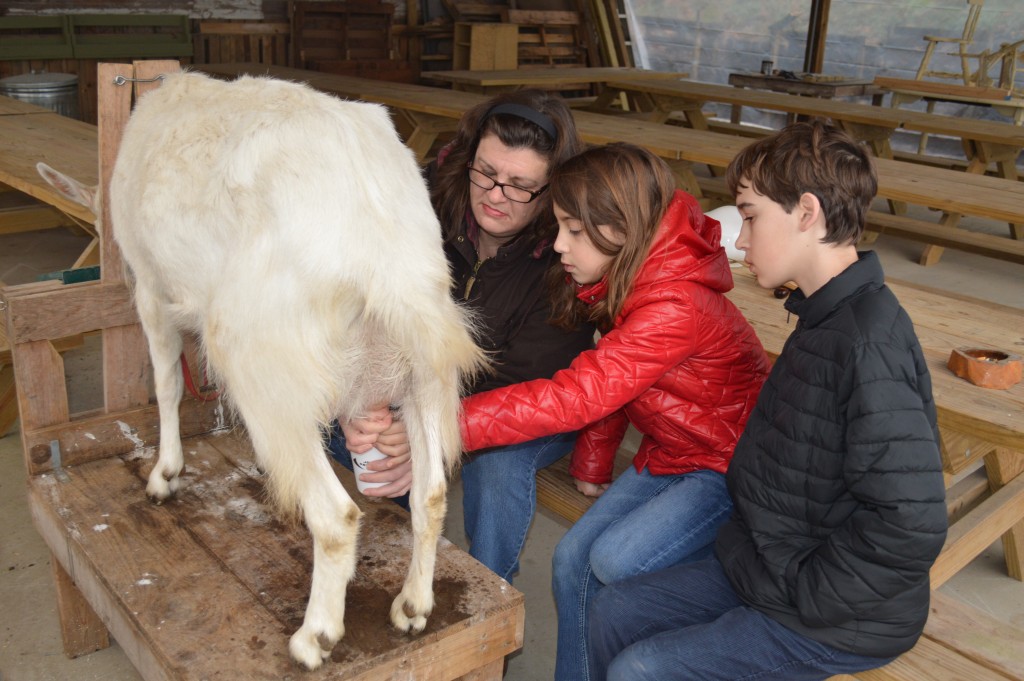 Then we went to a place where we saw the horses and some more goats. They were boy goats. I fed the horses. I watched the owner and another worker treat their hooves. And there was a duck. He acted like a dog. The names him Bob the Devil Duck.
And then we went to another area where there were two very big dogs. We got to go inside the area. One ate very slow and the other ate fast. I was happy that the one ate fast knew his size and didn't jump on littler people like me. The other one would just jump on anyone. He tried to jump on me, but I didn't let him.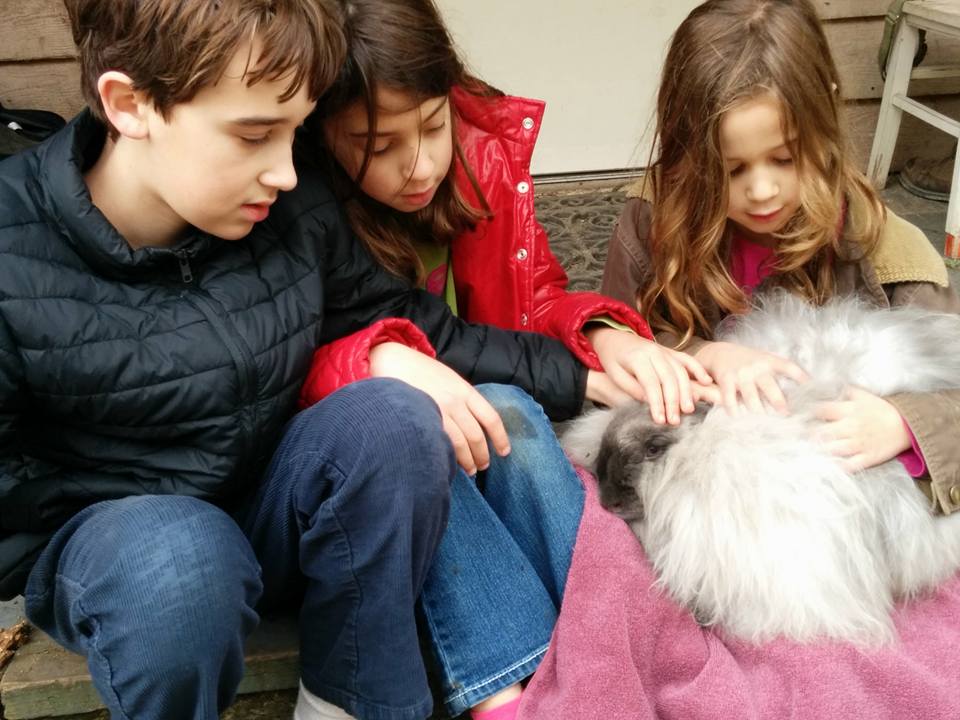 Then we got to hold the bunnies. They didn't struggle, but just sat on our laps. They were huge! Their fur made them huge. The one held we held had purple eyes. They felt fluffy and soft.
They also had two dogs and two cats as pets. There was a yellow dog and a black dog. And a Calico cat and a grey cat. They dogs loved to be pet and the cats did, too. Leo let me carry him. Leo was the grey cat.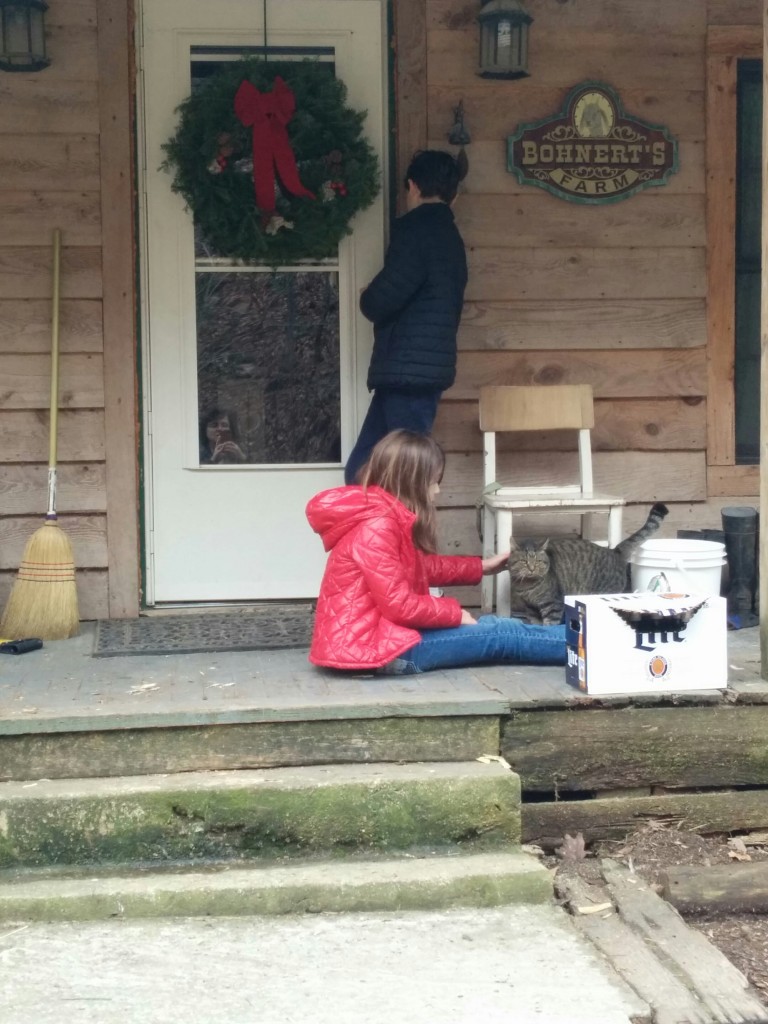 Beth, our host, had a shop by the farm. She taught Mommy and me how to crochet. I learned to do chains, single crochet, and double crochet. We crocheted a candy cane.
I want to crochet little scrubbies and sell them around parks. I first need to learn how to crochet to do this. As a first project, we'll probably make Christmas ornaments, then we might make scarves.
We stayed for three nights at Mountain Hollow Farm in Tazewell, Tennessee. I didn't want to leave, because I was going to miss all the animals and Beth and crocheting class.