I apologize for my delay in writing you. I had all the grand intentions of blogging a couple times a week, but alas, I've had a few distractions.
We're currently parked in South Carolina at the beautiful Santee State Park. It's an amazing place, very beautiful and practically empty this week. We have pull-through campsite number 3, right on the lake, surrounded by nature. The kids love it here!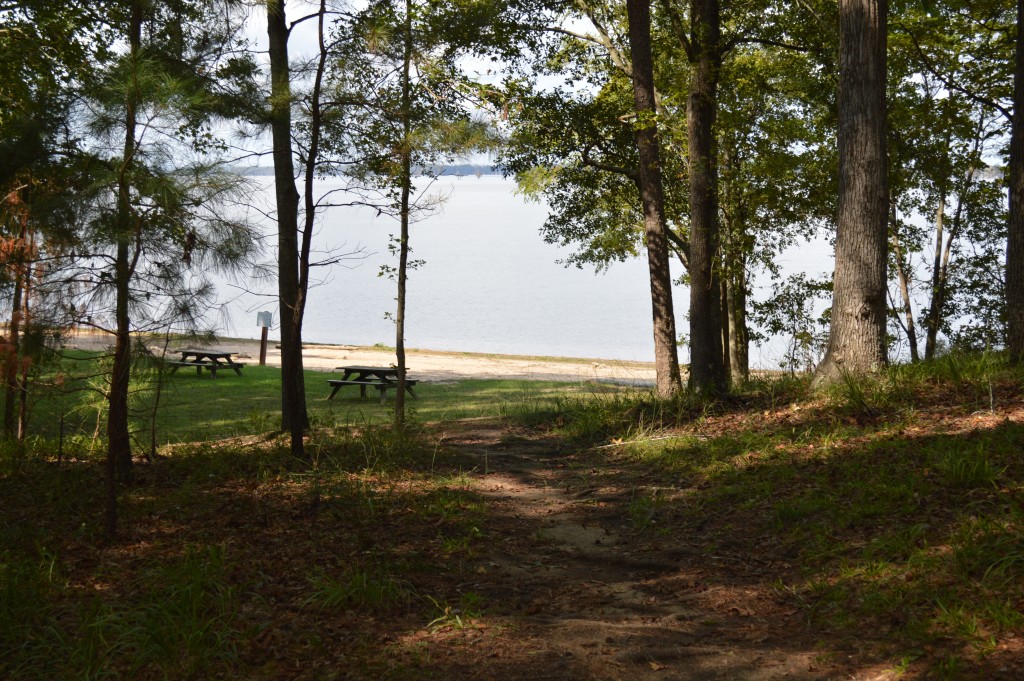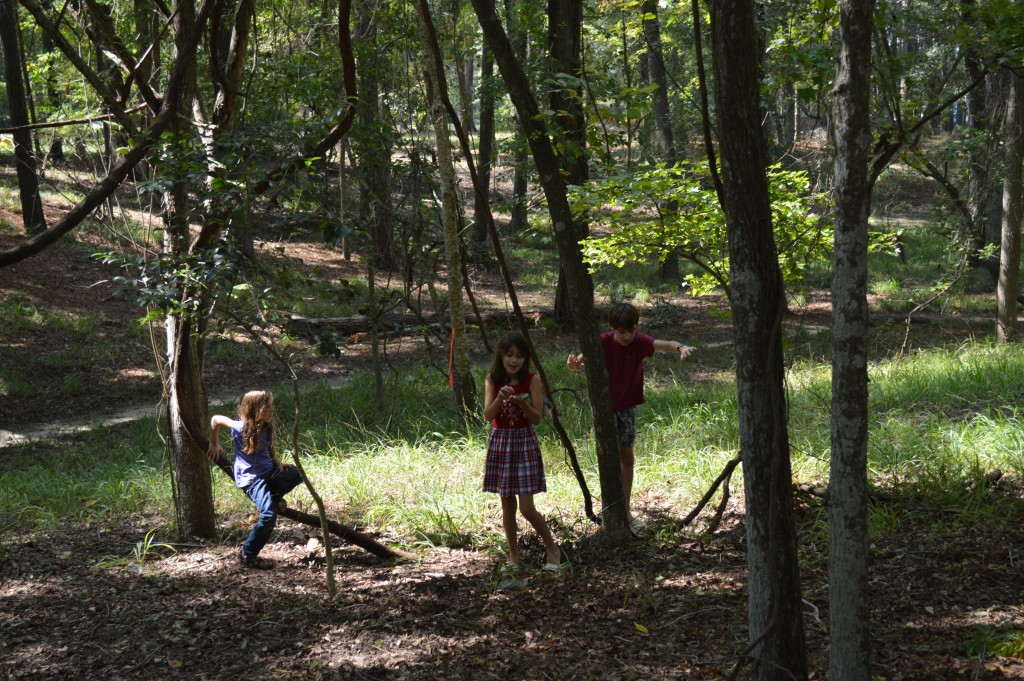 For those of you who don't know, some campgrounds have sites that you can pull through, while others need to be backed into. Needless to say, pull-throughs are much easier. It's one of those things I'd never considered prior to owning a 36 foot RV!
So, we've been on the road for almost two weeks. How is it going, you ask?
Challenging and fun!
We're caravanning with our good friend, Chris, who has an older RV. We made it about fifty miles before smoke started billowing from its engine. We crawled into a Walmart and asked the manager if we could spend the night. We all sighed in relief when he agreed. From my research, most Walmarts allow overnight visits, but some don't. It was an odd experience, camping in a parking lot, but with the shades drawn, it felt like home.
Fortunately, Chris found a repair shop open on that Saturday morning. His sister and mother lived a little over an hour away, so we camped outside their door. We had planned to visit for a night or two, but as I suspected, the plans of a gypsy need to be quite flexible.
Long story short, we stayed a week. Our children played with Chris' nieces and nephew in their lovely home with a sprawling yard on a secluded street. We took the time to visit the surrounding area, like Ocala. We all enjoyed the Appleton Museum and the children all completed the scavenger hunt. I love these programs as they engage the children in the art.
We spent quite a bit of time at Rainbow Springs Park, too. The only thing that really cools me off in the summer is ultra-cold spring water. Ah…
We had fun with the Junior Ranger Program, which is available at all the State Parks in Florida. I suspect that most states offer this program as well, so if you have children, I highly recommend that you check this out. It's a fun educational program. We're currently working on the South Carolina version in Santee! Cole and Camille made it through the first level. They did an amazing job interviewing a ranger (one of the requirements) and learned a lot.
As I get my feet wet with this new lifestyle, I'll post more and more about my learning curve with our yet unnamed home. I can tell you a few things I've learned so far:
When you're powering one or two air conditioners in the Florida heat, your generator uses about a gallon and a half of gas per hour. I'd read online somewhere to expect six hours per gallon, so I was very surprised when the electricity suddenly cut out one day. After all, our gas tank holds eighty gallons! Fortunately, the generator shuts off when you're down to about four gallons, so you can make it to the gas station to fill up and won't become stranded. Whew!
It isn't as easy as it looks to hook up a car to a tow dolly. It's worth it though to pull our Mazda5 (which does have a name – Big Red).
Quick dry towels are a necessity for this lifestyle. They dry fast (hence their name) and even the extra large ones take up very little space. They come in a variety of colors, which makes it easy for everyone to have one. (I had to opt for blue as Camille insisted on purple. The sacrifices of motherhood.)
Despite the fact that I threw away fifty billion tons of possessions, I still have more sorting to do. We must find a way to toss more things! We're packed to the gills.
I took some photographs today with my new camera and will load them as soon as I can. It might take a few days, as we have a couple of days of traveling ahead. I'll try to write more often. There is so much to share!