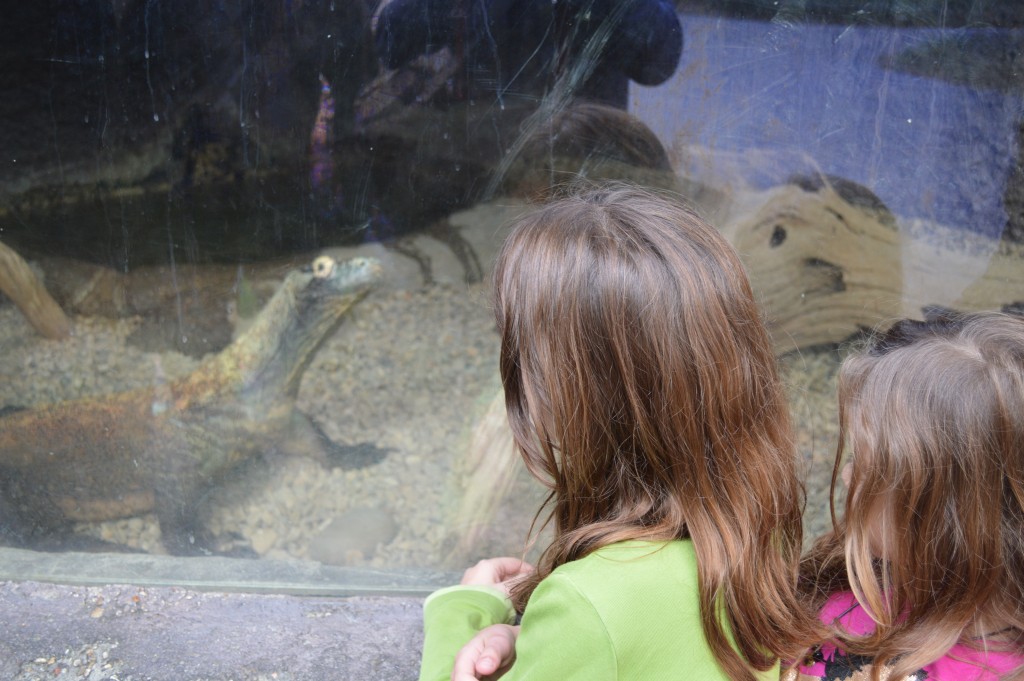 I went to the Audubon Zoo in New Orleans with Daddy and Serena. First we saw an area stuffed with flamingos. They had two beautiful red eyes. And then we went to see an alligator that was about eight feet long. I only really saw its tail, but its body had to be humongous because it had a five foot long tail.
Then I walked up to a Komodo dragon. It stared at me! It's a big lizard! I looked at it and as more people gathered, it went into the corner. It was scared. But then it looked as though it wanted to be free. It had a snake-like tongue. Its back was kind of rainbow. And it was humongous!! It was still looking at me. And I was looking at it. Some people gathered and wondered if it was staring at us because we were staring at it or if it was wondering how to get out so it could eat us. Why would it eat us anyway?
It was SOOO cute and I stared at it for a long time! But then we had to go to see the sea otters. The interesting thing about them was that there was one there that wondered if there was another sea otter on the roof. So it kept Arr-ing at it. Then we had to leave the zoo, because we had to go pick up Mommy. Mommy was at the World War II museum with Cole.
I loved the zoo! My favorite part was the Komodo dragon. I think I stayed about an hour staring at him.
Stay tuned for my next blog article!!